Students are tweeting about a non-university affiliated man who has been allegedly harassing students in the Muenster University Center.
A series of tweets posted on Sunday by a student stressed that the man "made disturbing comments to many girls about inviting them to meet his dog in his car, asking girls to be his roommate, offering rides."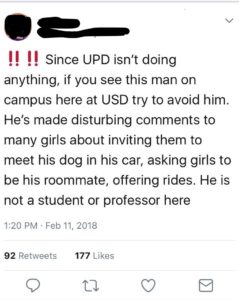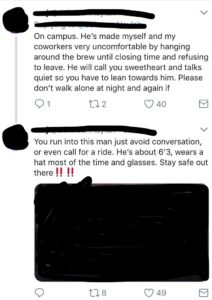 The student's tweets also said that the man "made myself and my coworkers very uncomfortable."
Doug Wagner, director of the MUC and student programming, said if an employee feels unsafe on campus, they can consult human resources or the University Police Department.
"Human resources guides all of our practices as far as full-time, faculty staff. If there's ever an unsafe work environment from another employee, we will talk directly with human resources and file that as a complaint," Wagner said. "Someone who isn't affiliated with the university, we encourage employees to talk to the university police directly."
Wagner said there is no policy in place to keep non-university affiliated individuals from being in common areas on campus.
"The MUC is kind of a blessing and sometimes a curse in the sense that we are both a university center not just to students, but also to the community," Wagner said. "We currently don't have a policy procedure on record that governs those (non-university related) individuals."
UPD and University Brew declined to comment.