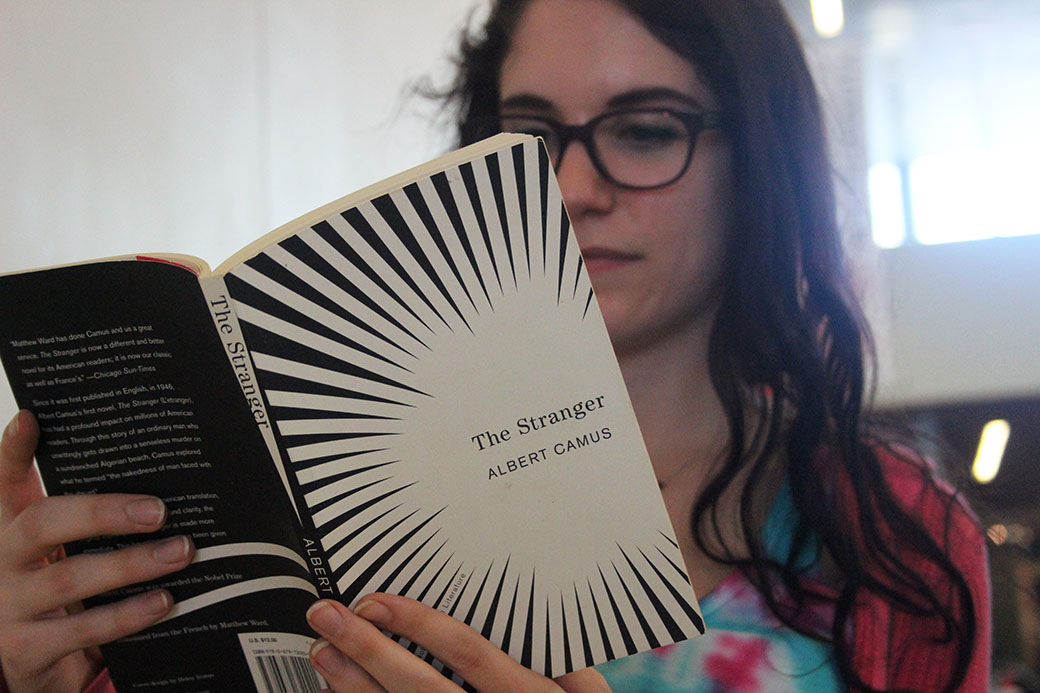 3 mins read
Bookworms share love of reading through club
Sophomores Emily Hattouni and Jade Fostvedt love to read so much that one of the first things they wanted to do their first year of college was join the campus book club.
The only problem was the university didn't have one.
So the two found out how to start a club and went door to door on their floor to find members.
"We were living on the Honors floor, so it was pretty easy to find an interest," said Fostvedt, a chemistry major. "We just needed five or six people to sign a petition. We just knocked on doors and asked 'do you want to read a book a month?'"
Now, the club consists of about five members who consistently attend meetings, including co-presidents Fostvedt and Hattouni, but has an email list of about 60 students.
First-year Alexa Kruse, who is planning to declare biology as her major next semester, discovered the club early in the semester. She said the club gives her an opportunity to read, even though she isn't enrolled in any English courses.
"I really like reading, and I knew I wouldn't have a lot of chances to do it, so Book Club keeps me accountable and keeps me reading," Kruse said. "There's a set time I have to get something read in. If I did it on my own time, I would put it off."
Each month's book is tailored to the length of the month, with longer books being assigned to longer months.
The club recently finished reading Stephen King's "Carrie" and is now working through "The Stranger" by Albert Camus. Each month's book is chosen from member suggestions and then voted on.
At meetings, the group discusses the book from different angles. With "Carrie," members noticed aspects they hadn't when they read it on their own. During discussion, Hattouni, a psychology major, started recognizing horror cliches in the book and said the group discussed the cliches taken from King's novel.
For others, it's a chance to express their love for a book or author.
"I've read a lot of Stephen King and they're good books," Fostvedt said. "I get so scared I don't want to turn the page, but I have to keep reading to know what happens next. 'Carrie' was less of that and made you think about the way you treat other people and the huge consequences that could have."
Fostvedt and Hattouni are now roommates and discuss the books with each other throughout the month to develop questions for club meetings. For "Carrie," they both watched the movie.
"In the movie, Carrie is scary," Hattouni said. "She's power hungry and very destructive. In the book, I felt sorry for Carrie."
For members of the group, the club is a way to explore fiction outside of busy schedules.
"It encourages me to read a book a month," Hattouni said. "I know you read a lot in college, but it's a book that I want to read, and this gives me a reason to do it."
The club meets on the last Sunday of every month at 7 p.m. in the Muenster University Center.
(Photo: Sophomore Emily Hattouni helped start a campus book club her first year at the University of South Dakota. Now in its second year of existence, the club has five members who read one book per month. This month's book is "The Stranger." Malachi Petersen / The Volante)