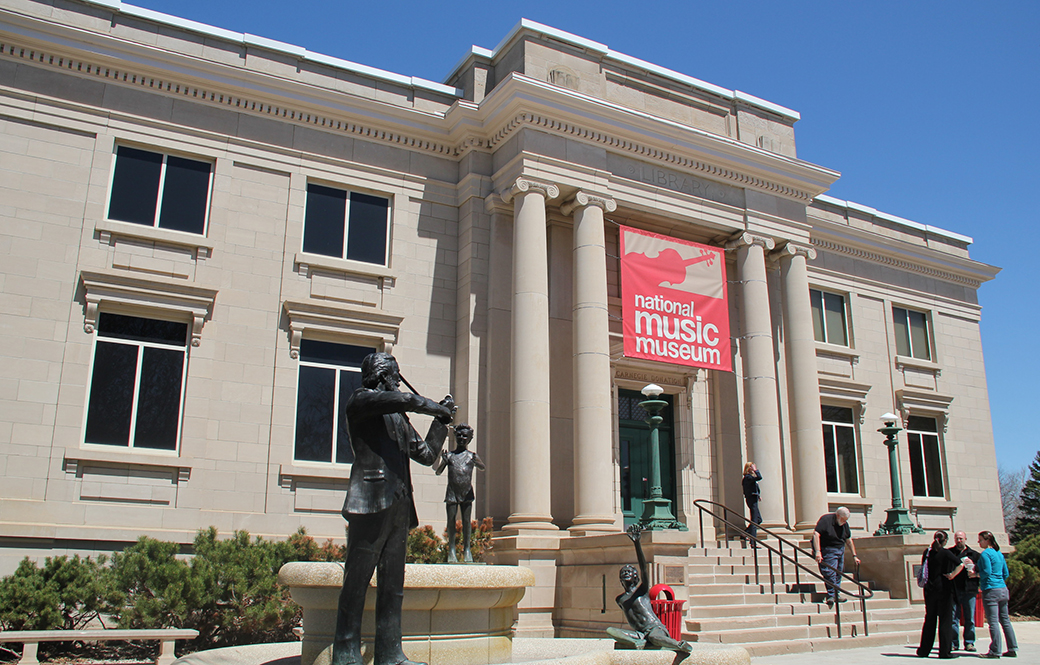 1 min read
INTERACTIVE: National Music Museum selected to host Shakespeare exhibit
Update 3/4/15: Added interactive map of where Shakepeare's First Folio will travel. 

A 1623 edition of the first collection of William Shakespeare's plays is going on display at the National Music Museum at the University of Dakota in 2016.
The exact dates of the exhibit's opening will be announced in April. During the month that the Shakespeare First Folio is displayed at USD, the museum will host a range of programs and events.
Darlene Farabee, project director and chair of the USD Department of English, said she is excited for the planned programming.
"We are honored to be chosen as a site to display and share Shakespeare's First Folio in 2016," Farabee said. "It is a great chance for all of us in this region to be able to interact with this influential book from the Folger Shakespeare Library collection."
The exhibit is traveling to 50 states, the District of Columbia and Puerto Rico. It is sponsored by the Folger Shakespeare Library in Washington, D.C., the Cincinnati Museum Center and the American Library Association.
The folio includes 36 plays including "The Tempest," "Macbeth" and "As You Like It."
The Associated Press contributed to this story.