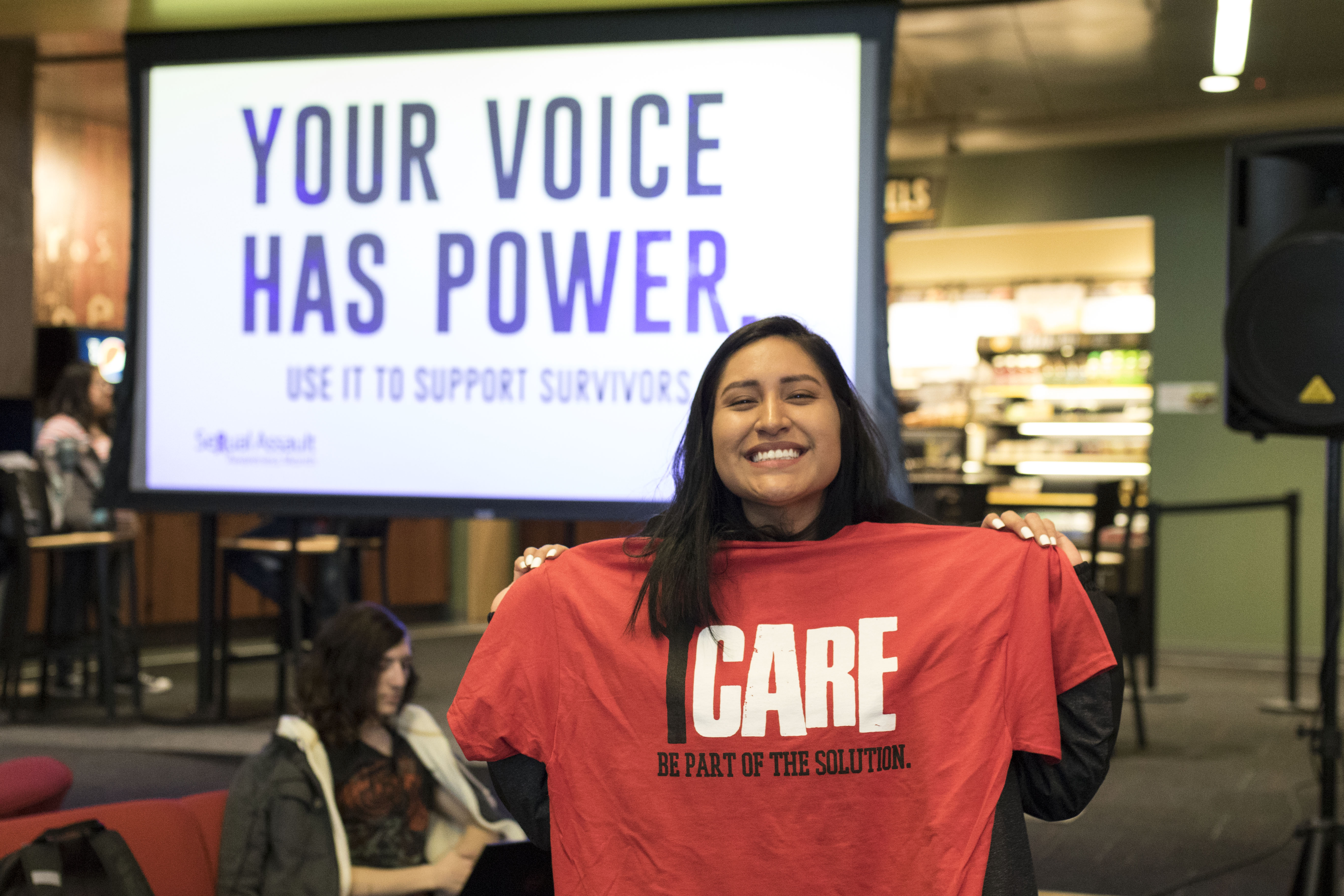 1 min read
'Stomp Out Sexual Violence Rally' kicks off sexual assault awareness month
Several groups partnered together to host a "Stomp Out Sexual Violence Rally" as a way to kickoff April as Sexual Assault Awareness Month on campus.
ICARE, PAVE and the Women, Gender & Sexuality Studies department all tabled in the Muenster University Center Tuesday at lunchtime to promote sexual assault awareness. 
Bridget Diamond-Welch, ICARE director and an assistant professor of criminal justice, said ICARE is the overall effort to end sexual assault at USD, and April is an important month for awareness.
"For the first time since I've been here, USD is doing a lot of things to make awareness of sexual assault, and part of that is having a sexual assault awareness information panel," Diamond-Welch said.
Alyssa Fothergill, president and founder of USD's chapter of PAVE, said the rally was a way for students to make change.
"The rally is to just kind of unite students together and join our voice to just let people know that we want change and we're going to start making change," she said. "It's a way for students to speak out, share their opinions, embrace their voice, it's just a way to unite everybody on campus."
Reece Andonov, the fundraising chair for PAVE said she likes how involved the group is in the USD community.
"I like how hard we work just to provide the support that people need," Andonov said. "It's just a really great show that we have a support system here."
Video by Morgan Matzen for Coyote News.