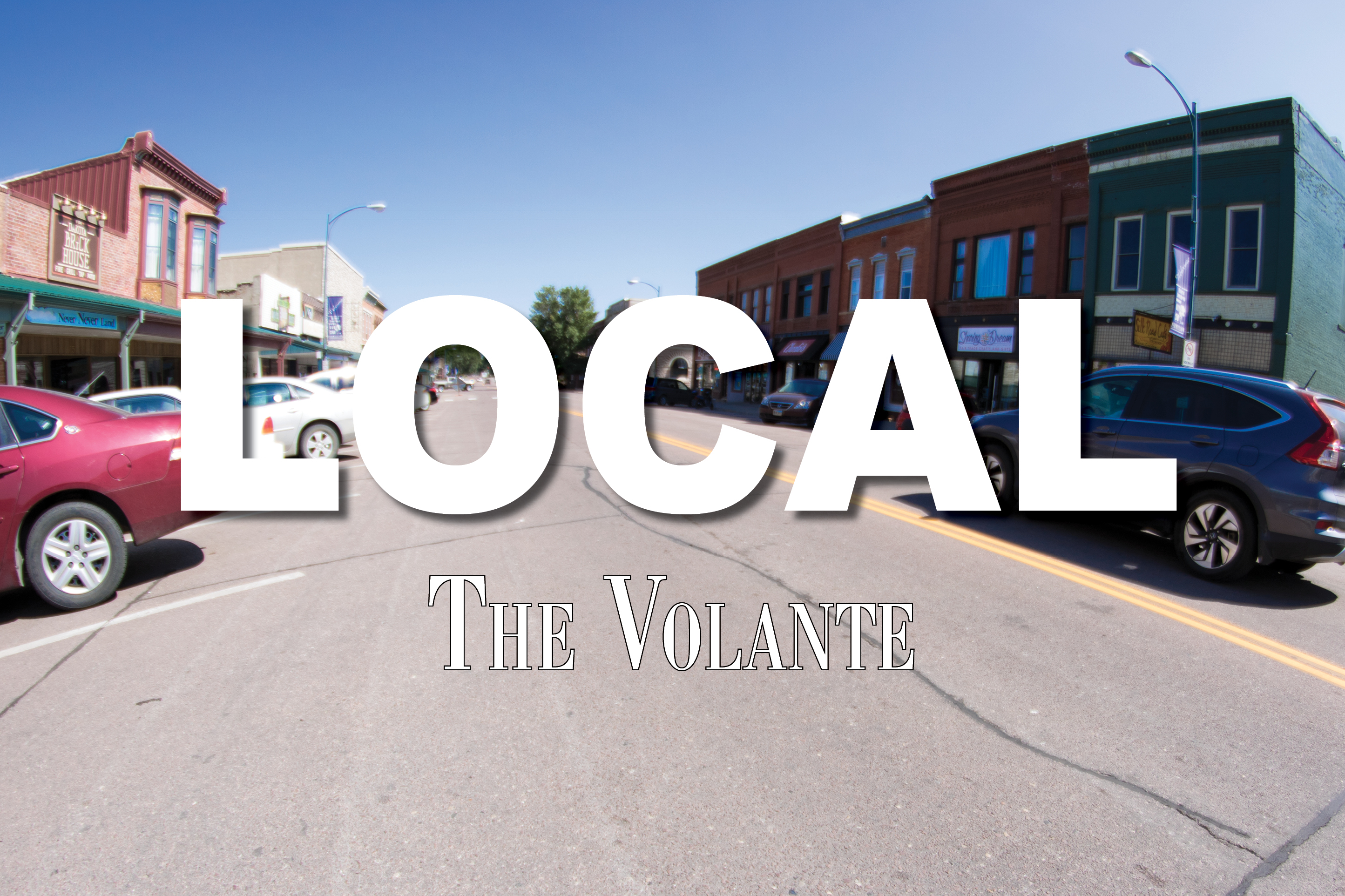 7 mins read
Vermillion human relations commission to promote diversity, inclusiveness
The Vermillion Human Relations Commission (VHRC) was established by Vermillion City Council Ordinance 1377 this summer on July 19. The commission will have their first meeting, which will be closed to the public, on Tuesday at Vermillion City Hall.
The purpose of the commission is to promote diversity and inclusiveness throughout Vermillion, as well as hear cases of discrimination. The VHRC's seven members will be members of the Vermillion community. 
Addison McCauley, a senior studying social work and criminal justice, is a commissioner on the VHRC and is the author of the ordinance.
McCauley said although the VHRC can hear discrimination cases, they cannot take legal action.
"It's not so much a courtroom setting, although that's the way a lot of other communities have done it," McCauley said. "We felt like that would be a little invasive, and a little too much to put into the hands of community members who don't necessarily need to have any legal training or a humans rights background."
After hearing a case, the VHRC can decide to send the case to the state human relations commission, where it can be ruled upon.
"If we find out there is a case of discrimination that is well-founded, we'll refer them to the state human relations commission, in which the state can act on that and can use enforcement powers," McCauley said.
Brookings, Rapid City and Sioux Falls are South Dakota cities who already have a city human relations commission.
"Vermillion, a town that is much smaller than those three towns in South Dakota, is the next upcoming town to go ahead and take that step for the community, so it's a very progressive move," McCauley said.
Promoting diversity
Travis Letellier, a USD business professor, is another commissioner of the VHRC.
Letellier said the purpose of the VHRC is to provide the Vermillion community with education about diversity, as well as provide a place for those faced with discrimination to go to receive information and to submit complaints.
"Primarily it's an education commission, meaning that it's the role of the VHRC to make sure that everybody is aware of their rights, their responsibilities, what the non-discrimination laws are and are not in South Dakota," he said.
This commission is the first of its kind in Vermillion, Letellier said.
"Say there's a student at USD or a person living in the community, and they're denied an apartment and they felt it wasn't fair, like maybe it was based on their religion, or it was based on their sex, being a man or a woman," he said. "Up until now, you couldn't do anything about it. Now there's a place you can go to find more information and feel that people are listening to you."
McCauley said he doesn't believe Vermillion currently has a human rights problem, but the commission is a way to proactively address these issues.
"I don't think that anybody is perfect… discrimination can happen anywhere, and it happens on a daily basis. Just because you live in a place that is very opening and welcoming, doesn't mean necessarily that every single person in it is open and welcoming," McCauley said. "That's not to say we have a problem, it's actually the fact that we established this shows that our community supports this, and that's a huge deal."
Student benefits
The VHRC ordinance offers a one-year term student position as a commissioner. The student position will become open in May as McCauley ends his term.
McCauley said the student position is a way for the commission to have a relationship with the USD student body.
"It would be my preference that it is a USD student who is very involved with the Office of Diversity or with Spectrum here on campus," McCauley said. "They can be a representative that can bring issues that students are concerned with to the commission… students are also community members here."
Lamont Sellers, associate vice president for diversity, is another commissioner for the VHRC.
Sellers said students will benefit from the commission because they are a large part of the Vermillion community.
"Everybody isn't here on campus all the time, we still interact with the broader community, so I want to make sure that not only the campus is being inclusive and addressing these things, but also that the community is doing the same," Sellers said.  
The commission provides students a place to address their issues with Vermillion officials, Sellers said.
"If there are things that they are experiencing, whether it's from housing or other things that happened throughout town, that those will things can come up through the commission to be addressed by a much larger group here in Vermillion to basically make the community better and improve the climate in the community for diversity," Sellers said.
He said a welcoming environment without discrimination is critical for a minority student's success.
"It's a terrible thing for someone to have to live in a community that does not understand them, that does not address their needs… and then be expected to excel in academics when you have all of these other things going on for you," Sellers said. "(I look forward to) that they're able to find a home here that is welcoming, inviting and that can eliminate those things that present barriers to them in their academics success, their personal success, and their mental health and wellbeing." 
McCauley said the VHRC plans to partner with Spectrum and the Center for Diversity and Community for educational programs in the upcoming year.
Improving Vermillion's MEI
The VHRC is a part of improving Vermillion's Municipal Equality Index (MEI) score, in which the national Human Rights Campaign analyzes cities based on their diversity and inclusiveness policies. In 2015, the first year Vermillion received an MEI score, the city earned a 15/100. This year, Letellier estimated that Vermillion's score will exceed 40/100.
Letellier said the VHRC was an important part of raising Vermillion's MEI score.
"The way that the VHRC fits in, is that it's one of the categories of the MEI scorecard," he said. "If you think of it at a bigger level, the VHRC is very helpful to Vermillion, as a resource for people to go to. It does help us on the scorecard, but we did it for a lot more reasons than to just get some points."