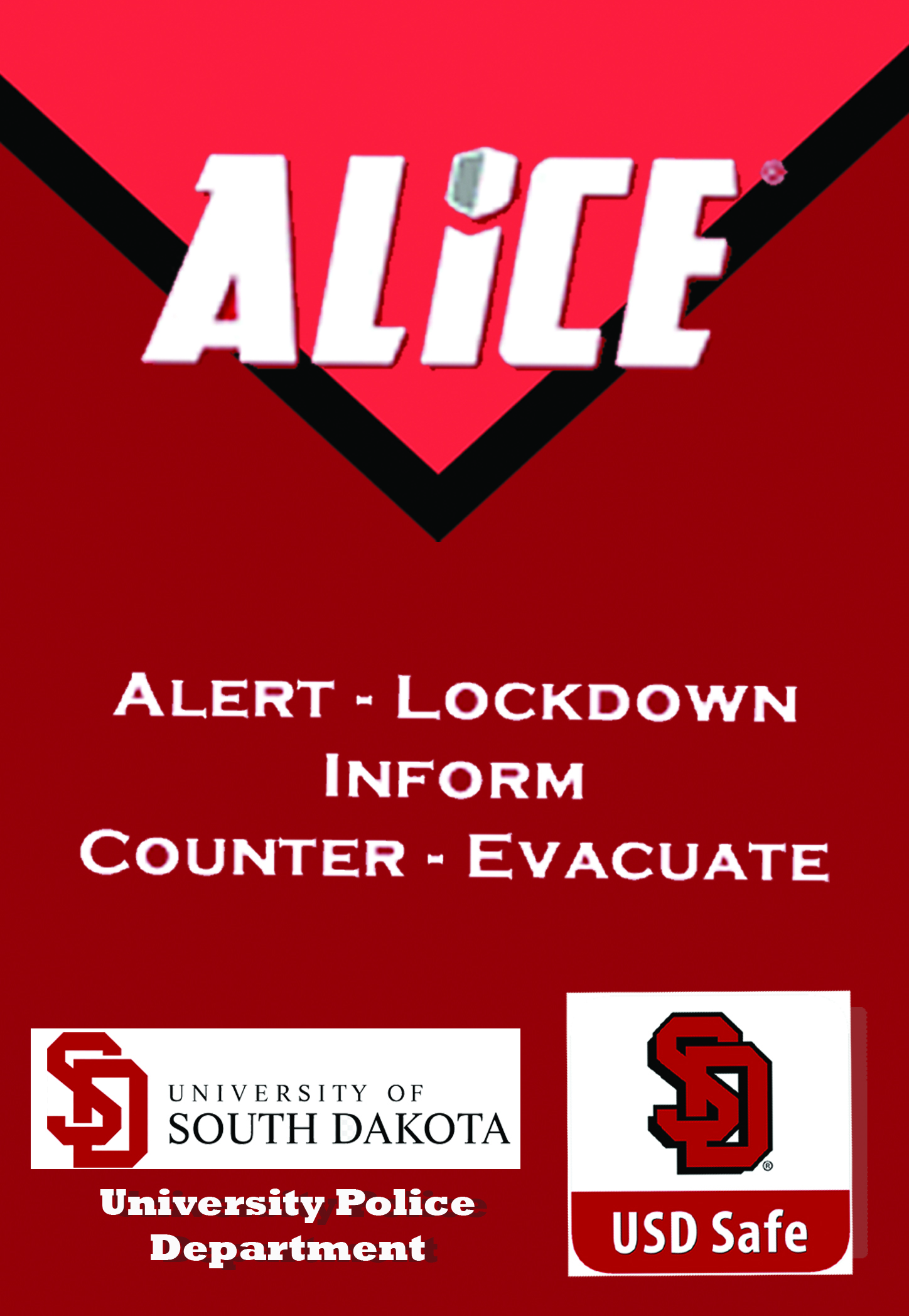 3 mins read
How USD prepares for active shooter emergencies
Following a shooting that left two dead at Saugus High School in Santa Clarita, California on Thursday, the New York Times reported 11 shootings have occurred on high school or college campuses in America this year.
While many schools are prepared and have a set plan at the beginning of each semester, USD has the training, but not to the same extent as other schools.
University Police (UPD) Sergeant Bryant Jackson said UPD strives to make the active shooter topic an honest and open discussion with students and faculty. He said UPD typically see the number of individuals wanting to receive training rise when something occurs on a national level.
"This kind of topic is continuously expanding so we strive to help the community be well-informed on how to handle these incidents," he said. "It is unfortunate, but real thing in today's world."
UPD provides training to faculty and students called A.L.I.C.E. – Alert, Lockdown, Inform, Counter, Evacuate. The training is meant to help teach how to respond to those potential situations, John Howe, Associate Dean of Students said.
In the event of an active shooter on USD's campus, a message would be sent out via the emergency alert system telling people nearby enough time to evacuate the area, Jackson said.
Jackson said students and staff can receive information on the USD Safe App, such as an instructional video, what A.L.I.C.E. is and what to expect from responding police officers.
"As a preventative measure, we also encourage all community members to be good bystanders — if you see something, say something. If something does not seem right, we encourage students to report suspicious behaviors to UPD," Howe said.
University Housing is one entity on campus that receives training from the UPD on how to handle active shooter situations.
Kate Fitzgerald, director of university housing, said denying strangers into dormitories can prevent security issues.
"We live in a part of the country where holding doors for people is almost a norm," Fitzgerald said. "But for security reasons, it is better to be on the safe side when letting random people in."
Fitzgerald said every residential building has key card access, so in an emergency like an active shooter situation, security personnel can close access to buildings. Housing also provides residents window coverings in a lockdown.
"UPD also monitors places (doors and stairwells) in the buildings through cameras," Fitzgerald said. "That would the fastest way to assess where the shooter is, and where possible victims are located."
A shooting at Harrisburg High School in 2015 where the principal was shot and wounded has been the only school shooting in South Dakota history.
Correction: This article initially stated housing provides residents window coverings in a lockdown. This is not the case. The Volante regrets this error.