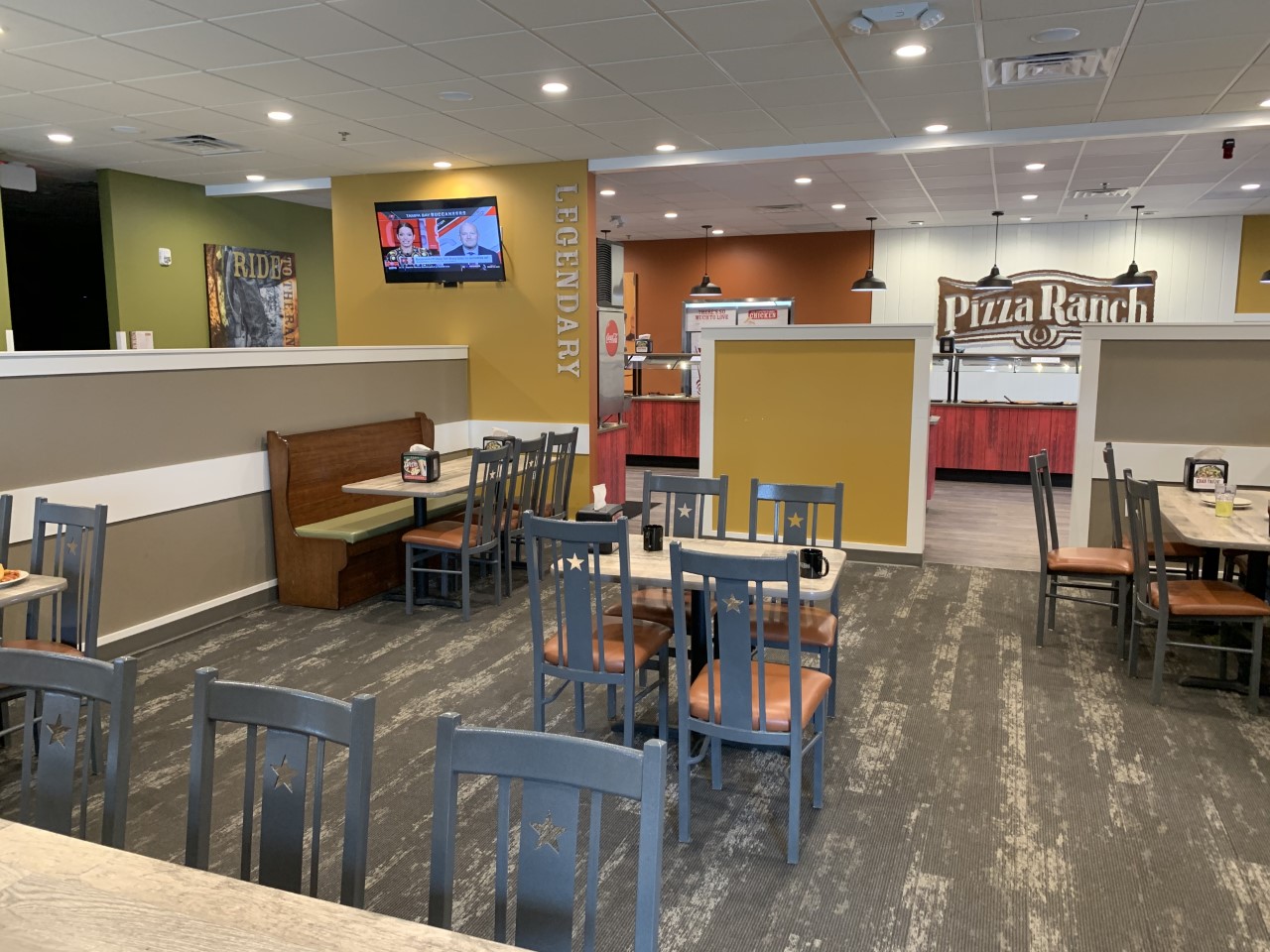 3 mins read
'We're just going to keep pushing through': How local businesses combat COVID-19
The risk of COVID-19 has impacted the number of customers at some Vermillion restaurants. But businesses are teaming up to power through the coronavirus with cleanliness and cooperation.
Brickhouse general manager Josh Scherrer said the restaurant has started making their own hand sanitizer due to shortages. They're also spending more time cleaning tables and chairs, Scherrer said.
All paper menus have been removed from tables and customers can access the menu online at dakotabrickhouse.com. Scherrer also said they propped open their doors inside to limit the spread of germs.
"We're doing just about everything possible that we can do. Nobody who has a cough is allowed to be at work," Scherrer said. "(Employees who recently traveled) are not allowed to be in the building right now until they get cleared through their quarantine."
Scherrer said he's reminded employees to stay focused on some key goals: keep yourself safe and keep customers safe.
"We have an obligation to both of them and so making sure everybody understood that was the first priority for us," Scherrer said.
He also wanted to know which employees were sick, so he wouldn't schedule them to work, Scherrer said. On top of that, he said he has been calling sick emplyee to check on them.
While Scherrer has implemented a variety of safety precautions, he said he encourages customers to say something if they see room for improvement.
"If people see that there's something that they don't feel like is up to code, or is the safest way possible, then they should speak up," Scherrer said. "People make mistakes. People forget things. Just call them out on it. I think that's important."
One positive from this experience is the business community is coming together to help each other, Scherrer said.
"We've been working with multiple other businesses," Scherrer said. "(Last week), we actually got a delivery bag from Colin, the owner of Pizza Ranch, because we don't have any here and we want to make sure we're serving hot food when we're doing deliveries."
For Pizza Ranch general manager Jack Hinton, the collaboration with Brickhouse is all about teamwork he said.
"We're just kind of working together as a team in Vermillion," Hinton said.
Just like Brickhouse, Pizza Ranch has ramped up its cleaning practices, Hinton said.
Employees disinfect any areas that have been touched by employees or customers every hour with disinfectant, and the staff makes sure to change the utensils from the buffet hourly, Hilton said.
Hinton said he and his employees are working through the new challenges of COVID-19.
"It's really uncharted territory is what we've really been saying," Hinton said. "It really just has been a learning curve, and it just goes to show that you can't clean enough. You can't wash your hands enough."
Even though the impact of COVID-19 might be out of the control of Pizza Ranch, Hinton said it's not going to stop them from doing what they can to protect their customers and staff.
"A lot of it is out of our hands," Hinton said. "It's kind of up to the state, and we're going to keep pushing through and doing the things we normally do, but mainly it's just our cleaning precautions."