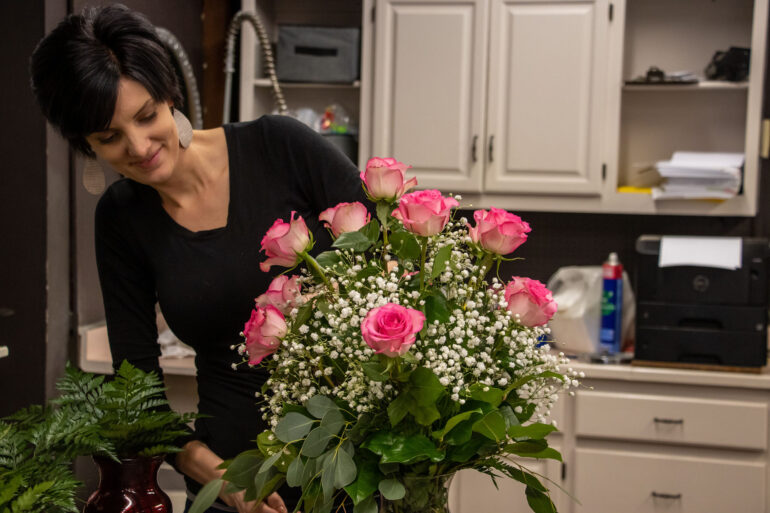 7 mins read
Flamez Tobacco Opens: Sept. 2, 2019
Flamez Tobacco added a store in Vermillion, as well as Sioux City, Iowa. The store — which was previously only open in Minnesota — is licensed to sell tobacco and vaping products and drinking accessories.
Brian McDonald, store manager, said he hopes the store makes an impression in Vermillion with customer service.
"I think we're friendly and people want to come back, so we have gotten to know the community," McDonald said.
Prentis Plunge: Sept 3, 2019
Roughly 100 dogs and their owners gathered at the Prentis Plunge pool to practice swimming techniques. The event, a collaboration with the City of Vermillion, helped fundraise for the Heartland Humane Society, which is a nonprofit organization.
Judy Zwolak, president of the Board of Directors of the Heartland Humane Society, said the event was a great time for families and children.
"It's so much fun to be able to bring your dog to the public pool and you can get in the water and all the dogs have fun playing with each other," Zwolak said. "They love playing with each other; you'll see them running around in the grass as well as getting in the water."
Dakota Days: Oct. 2019
Many local eating and drinking establishments prepared to serve many customers over the D-Days weekend. Allison King, co-owner of R-Pizza, said their fridge was stocked with 400 pounds of cheese balls and pizza cheese to prepare for D-Days.
John Guagliardo, the owner of Carey's Bar in Vermillion, descried D-Days as a 72-hour party. He said preparing for the large number of people is critical to keeping everyone happy.
"If you're not used to high numbers, it's not gonna work," Guagliardo said. "You're making two drinks while four people are shouting orders at you."
Charlie's opening second location: Nov. 2019
Charlie's Bookstore and Fan Shop opened its second location in the Muenster University Center.
Michelle Cwach, Vice President of Marketing, Enrollment and University Relations at USD, said the new locations was created to fulfill the school's desire to offer a broader selection of textbooks at affordable prices for students.
"Charlie's focuses on affordability and customer service, and because we are a part of the university and not a third-party vendor, our students, faculty, staff, alumni and community members come first," Cwach said.
In state tuition: Nov. 18, 2019
The South Dakota Board of Regents announced a tuition break for students from North Dakota, Wyoming, Colorado and Montana, starting in the 2019 fall semester. USD recruited 15 first-year students from those states according to data from the USD Institutional Research, USD Undergraduate Applications Tracker.
Mark Petty, dean of enrollment, said it's important for the school to recruit outside of South Dakota.
"Having students who enroll from out of state communities allows us to be diverse and inclusive and allows students to bring their own experiences and share those with us here in Vermillion," Petty said.
Med school dean announces retirement: Jan. 2020
Mary Nettleman served as the dean of the Sanford School of Medicine for the last eight years, until her retirement in July. Nettleman is a physician and previously worked in academic medicine at medical schools in Iowa, Virginia and Michigan.
During her time as dean of the medical school, Nettleman helped to establish a modern curriculum for the school which allows a variety of students to find a way to successfully complete their education. She also helped launch what she calls a kindness initiative to emphasize while confidence is an important part of being a good physician, compassion and empathy are also important.
Willson Florist prepares for Valentine's Day: Feb. 4, 2020
Emily and Aaron Sudbeck, Willson Florists co-owners, start their Valentine's Day preparation in November. With Valentine's Day on a Friday this year, the local flower shop prepared for a higher number of walk-in orders.
One of the challenges Sudeck said the shop faces is the limited amount of time to work with on Valentine's Day compared to other holidays.
"For Christmas, we have a month. This is a two-week mad dash. It's the most we have to do in the shortest time," Sudbeck said. "Normally, we might have fifty orders in a week. For Valentine's Day, we have hundreds."
Honors floor: Feb. 16, 2020
Starting in the fall of 2021, a wing on one of the floors will be set aside for Honors students in Coyote Village.
USD Housing Director Kate Fitzgerald said a majority of honors students move to Coyote Village after their first year, so the move makes sense.
"Living-learning communities help students with their acclimation in college, (and) help them meet friends," Fitzgerald said. "So providing with I think that continuity in community from first year to sophomore year is going to help them I think, in their academic success as well as their retention at USD."
New Fine Arts Dean: Feb. 18, 2020
Bruce Kelley replaced Larry Schou, who was dean of the College of Fine Arts, for the previous 12 years. Kelley previously served as an assistant provost and is a professor in the Department of Music. He was also the founding director of USD's Center for Teaching and Learning.
Kelley said one of his longterm goals for the College of Fine Arts is to combine the arts with an emphasis on entrepreneurship, creative technologies and the health fields.
Strollers: Feb 25, 2020
A tweet from the USD Strollers Twitter account sparked a conversation on the value of Strollers and racism on USD's campus. Strollers co-president Aeron Peters said a majority of the organization's humor has been offensive throughout its 97-year history.
CDC Director Laura Chandler, Lamont Sellers, associate vice president of diversity and members of the Union for African American Students (UAAS) all delivered statements in response to the incident at a forum hosted by the CDC.
The forum was originally set to be held in the CDC, but due to the large crowd had to be moved to the MUC Ballroom.
Classes moved online: March 12, 2020
The South Dakota Board of Regents announced all public institutions would finish their semesters online in response to COVID-19.
USD President Sheila announced later that the graduation ceremony was postponed until further notice.
On April 7, the extension grew when the Board of Regents announced that the public institutions would be required to teach their summer terms online.