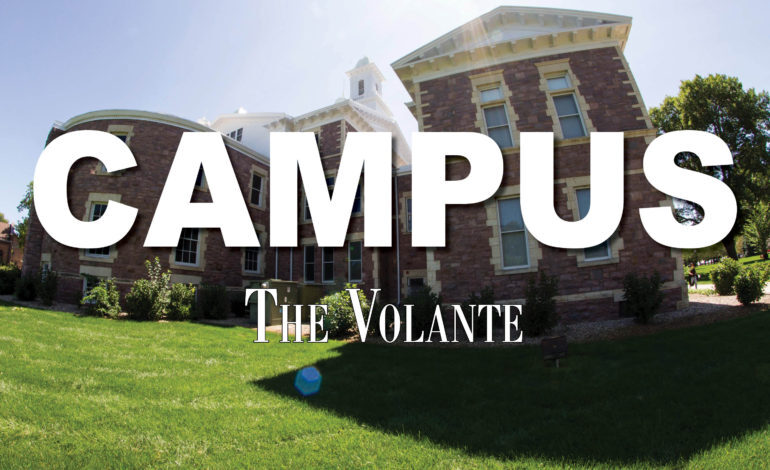 2 mins read
Summer Issue: 2020 Census to impact USD, Vermillion communities
Every ten years, the U.S. Census Bureau takes a count of the entire country's population. This year, Census Day fell on April 1 and every city, town and community across the U.S. needed to be accounted for.
In Vermillion, the Complete Count Committee from the Vermillion Chamber and Development Company (VCDC) was responsible for ensuring an accurate and full count of each person in the community.
Nate Welch, VCDC President and CEO, said it's extremely important for every person in Vermillion to register for the 2020 census, especially USD students.
"We want to make sure that not only people understand that responsibility, but also are encouraged with that because we do want to make sure that all of our residents, which include our students that are counted in Vermillion," Welch said.
The number of people counted in each census affects the way in which federal funding happens, Welch said. State, local, country and city funding all depend on how many people are in a certain area.
Normally, residents would fill out a form online or send one in the mail to be counted in the census; however, due to the coronavirus, the census was much different than in previous years.
Vermillion, along with cities all over the country, revamped plans for the census to ensure each person is still counted, despite the circumstances.
James Purdy, assistant city manager of the city of Vermillion, said the coronavirus has thrown a wrench into plans for the 2020 Census, but that didn't stop the city from keeping their residents informed and aware.
"While many of our Census related events have been canceled or postponed indefinitely, we have seen a tremendous amount of creativity to deliver digital messages," Purdy said. "The Census being online has been tremendously helpful."
The VCDC worked with USD to create digital and online content specifically aimed at students.
Purdy said although USD students may not be in Vermillion due to the coronavirus, they should still register for the census.
"The important thing for students to remember is that the pandemic does not change how they should fill out their Census Questionnaire," Purdy said. "They still resided in Vermillion the majority of the year."
According to the 2010 census, the population of Vermillion was just over 10,600. Welch said factoring in the USD population helps a lot with the numbers. Students living on campus are registered and counted in the census by the university, while students living off-campus are responsible for registering themselves.
"I'm hopeful that we're going to see some growth numbers when it comes to Vermillion in the population," Welch said. "I'm looking forward to seeing what those numbers come to."