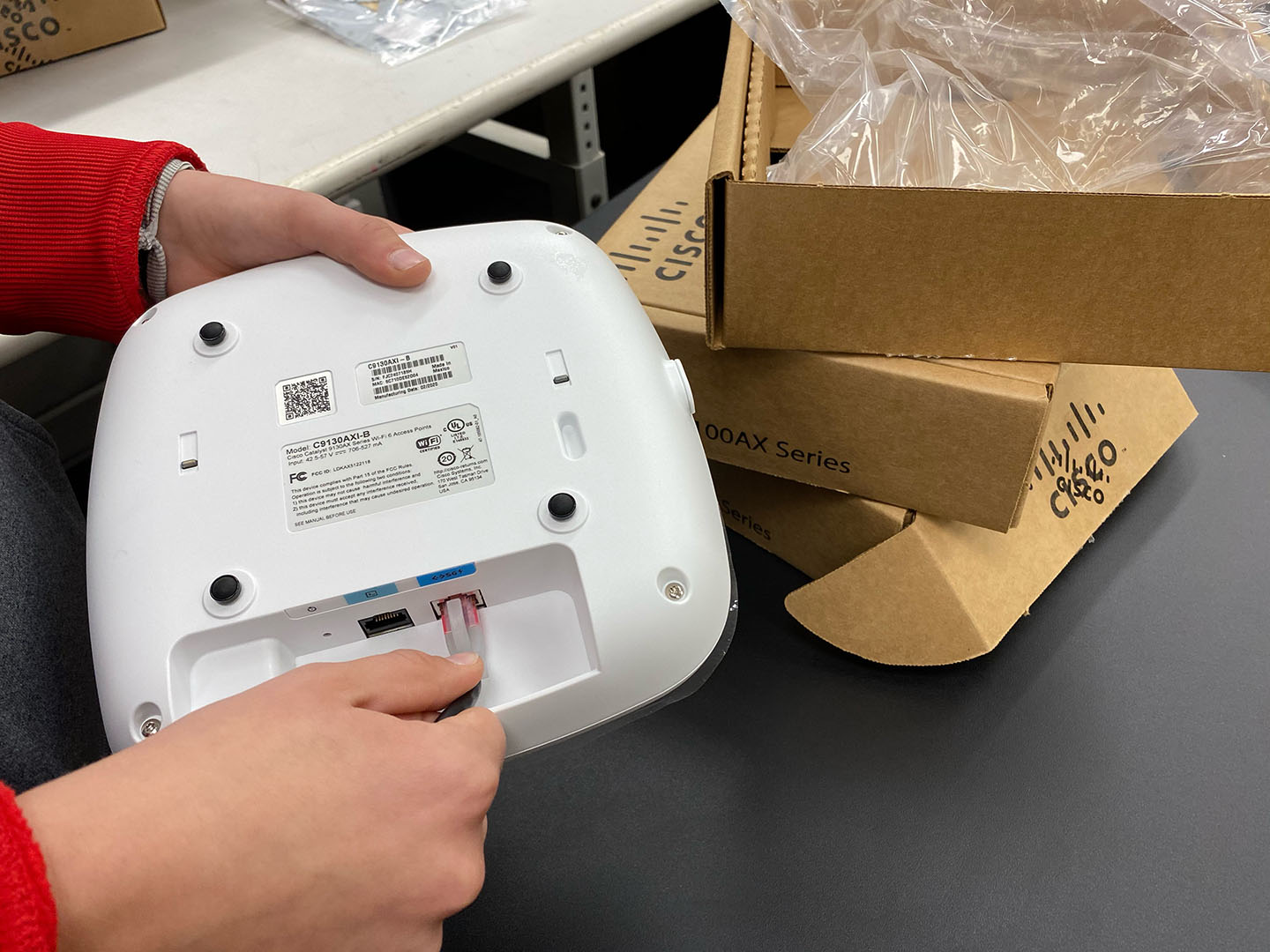 3 mins read
Unauthorized personal routers, hotspots interfere with campus internet connection
When USD students move back into the dorms, hundreds of computers, phones and gaming systems move with them. Over the weeks, these devices have caused slow and sometimes inaccessible internet for students in their dorms.
The Information Technology Service (ITS) desk sent an email to students on Sept. 2 addressing the issue. The email said the internet issues are sometimes being caused by unauthorized devices on USD's network such as personal hotspots, wireless routers or Bluetooth devices.
Kyle Gruhn, Director of IT Operations and Development, said the ITS Desk identified 555 of these types of devices potentially interfering with USD's WiFi on Aug. 31. This happened after USD added over 1,000 new Wi-Fi access points in residence halls over the past 6 months to improve internet services to students.
"These personal devices used by students use a wireless signal that compete with other wireless signals in the area, potentially causing interference with USD's network," Gruhn said. "This can result in a lot of noise with the network around campus and results in a bad connection."
Cheryl Tiahrt, Chief Information Officer at USD, said students should remember to always connect to the University's network "eduroam" and avoid using other networks. This includes using one's personal hotspot from their cell phone.
"If you have other wireless profiles other than 'eduroam,' like rogue ones or 'SDvisitor' and 'SDsecure,' you should click the option to forget those files and remove them from your device," Tiahrt said. "You can often do this by going into the settings of your device."
Tiahrt said in addition to forgetting these networks, students should also report the networks to the ITS Desk so they can identify private networks interfering with the university's WiFi.
The network itself is not always the issue with connecting to the internet but rather with the computer itself, Gruhn said. He said oftentimes computers need to be updated in order to gain better internet access.
"Laptops and computers are often in need of driver updates. You typically will get these updates maybe once or twice a year," Gruhn said. "It may have not been a problem at your house, but with the internet access the university has, your device would benefit from having that driver update and properly negotiating its connection."
No matter the issue, both Gruhn and Tiahrt said they encourage students to contact the ITS desk so they can help your computer or internet problems as well as prevent it in the future. Students can also find answers to frequent issues and questions about their devices if they visit the Coyote One Stop website, Tiahrt said.
Currently, the university is still investigating dorms to find and prevent potential unauthorized devices from interfering with the networks, Gruhn said. So far, they have been able to lower the number of interfering devices they can identify to 490 since the email was sent on Sept. 2.