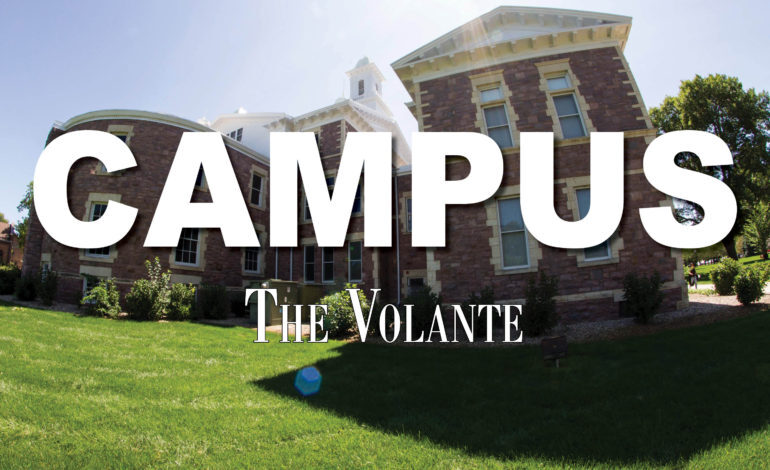 3 mins read
Belbas Larson Award process is underway
Each year, students and faculty can nominate an educator for the University of South Dakota's Belbas Larson Award for Excellence in Teaching. One tenured professor and one tenure-track faculty member receive the award and $5,000. The winners receive the award during the Spring commencement.
Gregory Huckabee is a professor in the Beacom School of Business and the current chair of the Belbas Larson Award committee and was a recipient of the award in 2006.
"The award criteria were actually set up by Dean Belbas and Mr. And Mrs. Larson. So this isn't anything [USD] created. So the donors saw great value in the excellence in teaching. And so they wanted to create this, what they call a tribute award for one tenured professor and one non tenured professor," Huckabee said.
The seven criteria for the award focus entirely on teaching and are the same for the non-tenured and tenured categories. The criteria are listed on the Belbas Larson Award for Excellence in Teaching page on USD's website.
"It's not about service. It's not about, you know, research, it's all about teaching," Huckabee said.
Michael Allgrunn is an economics and statistics professor at the Beacom School of Business and received the Belbas Larson Award in 2011 for the non-tenured category. Algrunn said he feels USD makes an effort to recognize and expect good teaching.
"It is very easy for us as professors to get very excited about our research and we should, we love our research," Algrunn said. "At a lot of universities, sometimes research starts to overshadow efforts in the classroom, at USD that doesn't happen."
The nominations closed on Feb. 5 and the nominees will be notified by Feb. 15. After that, Huckabee said, they must submit a packet of information which details how they have met the award criteria. Huckabee said the committee which evaluates nominees is made up of 10 faculty from all the colleges on campus.
"They obviously bring to our evaluation their professional background, so each member of the committee will evaluate each of the nominees on a scoring system," Huckabee said.
Once the committee has decided on the award winner, the provost and the University Senate will approve the decision and the provost sends out a university-wide email, Huckabee said.
One of the criteria for the award is to reward teachers who ensure their course content meets the highest standards in the field.
"The Belbas Larson Award made me evaluate myself in a way that encouraged me to keep those standards high," Algrunn said. "Remembering to keep the standards high is something that I think some teachers can let slip."
"You're being applauded by your peers, and peer group approval is probably the strongest form of approval there is," Huckabee said. "The money is nice. But you know, it's not the most important aspect of the award."