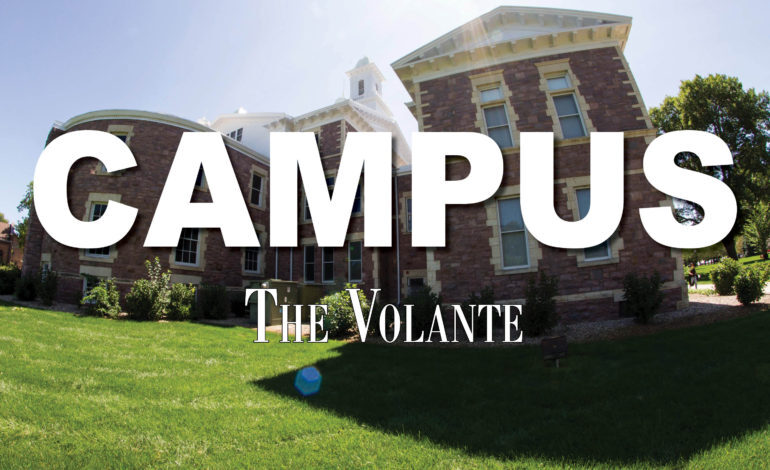 3 mins read
Remote learning poses challenges for USD nursing students
COVID-19 brought many challenges to USD's nursing program. USD students found difficulties in the switch to remote learning brought on by the pandemic, including the need to quarantine for two weeks when exposed to COVID-19, leading students to fall behind, a lack of opportunities for clinical practice and a reduction in activities.
Anne Pithan, the chair of the nursing program at USD said that at the beginning of the pandemic her faculty set up a COVID-19 task force to look at the most important aspects that nursing students experience while in the program in hopes to continue student's education.
"Student safety is really important, and so that was a main focus trying to keep everyone safe," Pithan said.
Regina Luken, the USD nursing faculty advisor, said a new problem that the nursing school had to work with was what to do when a student was ill or exposed to COVID-19.
"Even if it's not a complaint, we're just dealing with the issues we haven't dealt with before in terms of a student being quarantined for two weeks," Kelli Ebesen, USD's nursing program faculty advisor located in Sioux Falls said.
A student who asked to remain anonymous was sent home in their first semester of nursing school because of COVID-19. The student said they felt set back because they did not get any in-person clinical or lab experience.
"My second semester, the first week I got COVID. I felt way behind and just everything that was going on was too much," the student said.
Pithan said a big component of nursing education is clinical practice. She said the nursing students get a unique experience being able to work in a real-life pandemic.
The nursing student whose semester was cut short said COVID-19 meant they couldn't get a job between their first and second semester, which impacted their ability to better their skills.
They said nursing students discussed how draining the program can be on student's mental health.
"I think the nursing program could do better with helping students out through this challenging time and try to be more understanding putting themselves in the student's shoes as this is a pandemic," the student said.
Another student said the nursing program was challenging on its students because there were not as many engaging activities last semester due to an expanded use of online learning. Kelli Ebesen said moving forward, the nursing faculty is hoping to get back to normal and get students back in the classrooms in the upcoming semesters.
Pithan said the nursing program will continue to try its very best to help its students through COVID-19.
"Through this pandemic, we've really learned what nurses need. They need resilience and compassion and the ability to pivot quickly to meet patient and family needs" Pithan said. "We are committed, no matter how we have to deliver nursing education to really provide the best education for students."