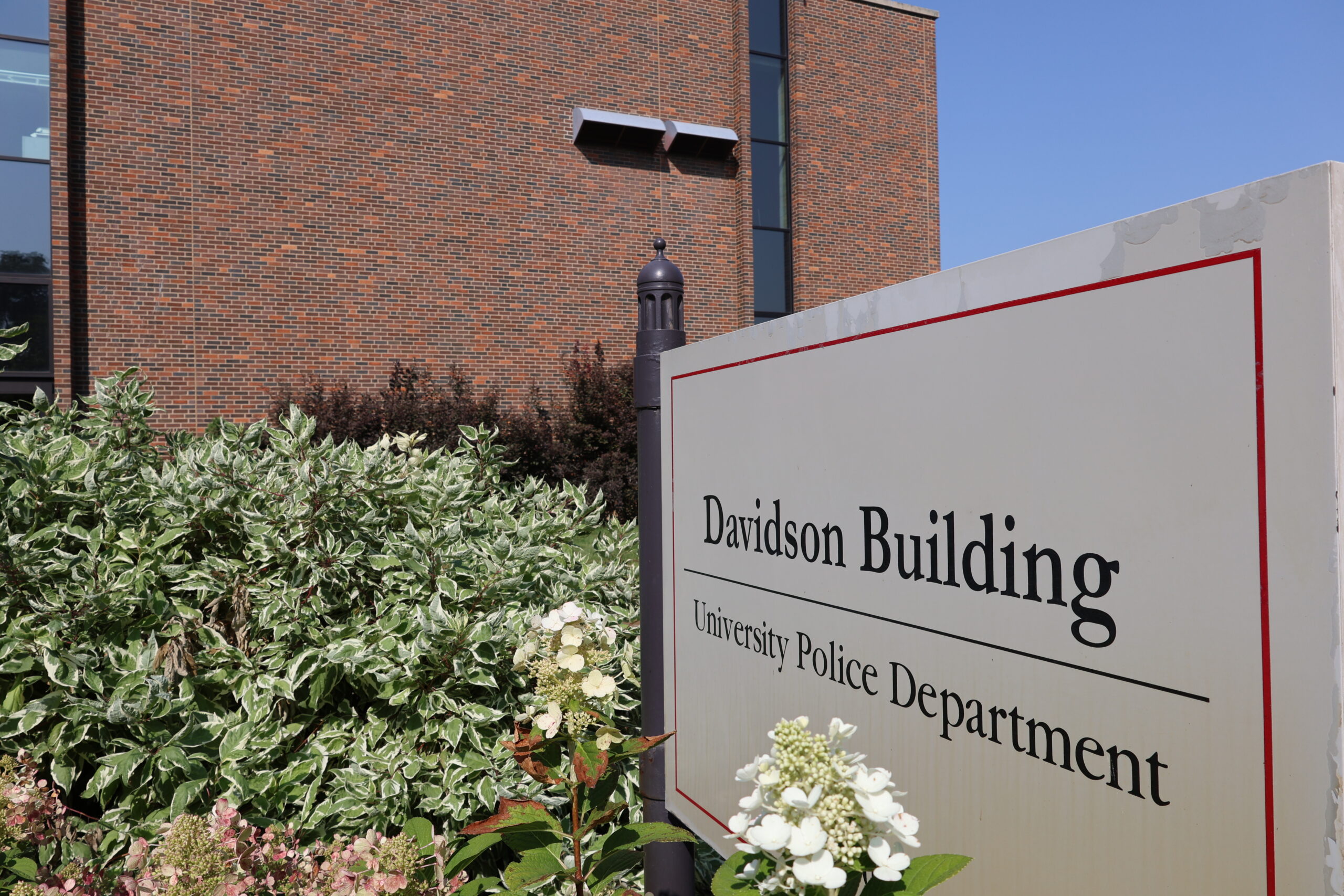 3 mins read
UPD Introduces New Safety App 
A new school year brings on a list of new changes to USD, and one of those changes is a new safety app, Everbridge.
Everbridge is a replacement for USD Safe, a similar safety app that campus police believed was outdated. Chief of University Police Bryant Jackson shared that this new app is important for the safety of USD students.
"One great benefits of the app is that emergency notifications from USD come across the Everbridge mobile app. This ensures that a student receives the emergency message as quickly as possible, perhaps instead of checking their USD e-mail," Jackson said. "We want to ensure our students have safety tools, like the Everbridge mobile app, available to aid in their personal safety."
One example of the app's new safety feature is its ability to notify students who may not go to USD of potential dangerous situations. This function also means that if you visit another campus that also uses the Everbridge app, you will also get the alerts of the campus you are currently on.
Jackson went on to describe how students can utilize the new app's functionalities while on campus if they feel they are in an unsafe environment.
"The Everbridge mobile app provides multiple buttons that can be used to aid in an individual's personal safety. The "Emergency Call" button immediately dials 9-1-1 when pressed. This connects the caller to the local public safety answering point directly (911 dispatcher)," Jackson said.
Another feature on the app that Jackson mentioned is the "Safe Corridor," which creates a virtual escort that the user will check in with every five minutes. If the user does not check in with the virtual escort or if they manually select on the app that they are in danger, it will send an "SOS Alert". This alert notifies UPD of their name and location as well as displaying their front facing camera with UPD for two minutes in real time.
Jackson said that although the Everbridge app is a great tool for students, it is not the only way to protect themselves on campus. Jackson recommends that students take advantage of all the safety services available to them on campus.
"UPD provides programming, like self-defense classes, run hide fight (active shooter preparedness/response), stop the bleed training and training on many additional topics," Jackson said. "We are happy to provide this training to both small and large groups. We will work with the group to find a date/time that works."
Jackson recommends that students should travel with a friend or let someone know where you are going, lock their vehicle, apartment and dorm and keep an eye out for scams.
Jackson stresses that the most important thing to do is to look out for fellow students and report anything that may be dangerous behavior.
"Everyone has a role to play in keeping our campus community safe. If you see something, say something," Jackson said.
The Everbridge mobile app can be downloaded for free from the Google Play or Apple App Store. Students can also contact UPD if they have any problems at (605) 658-6199.
Photo Credit: Britta Birznieks | The Volante