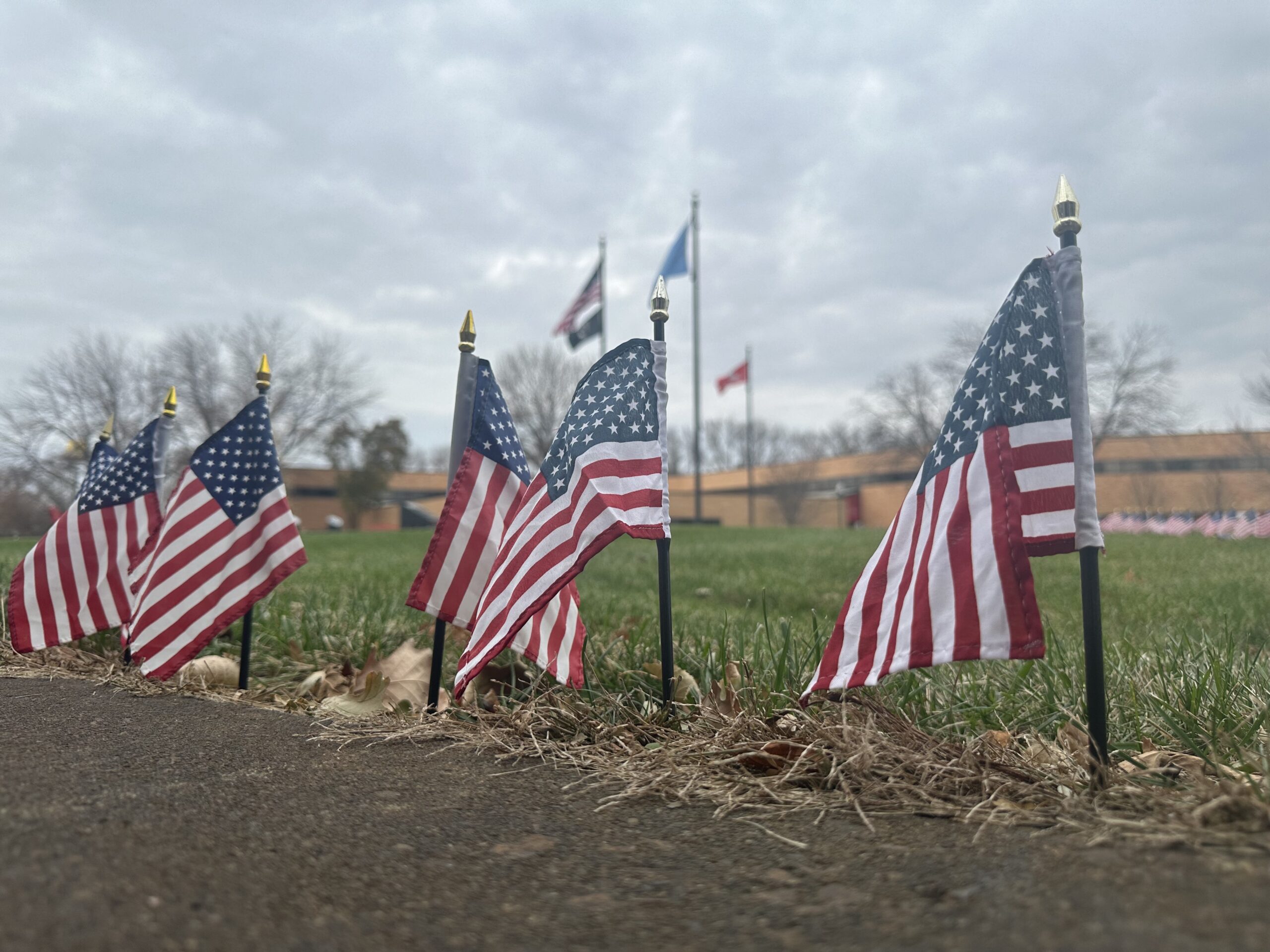 2 mins read
Veterans Day in Vermillion
USD is hosting a week long event in honor of Veterans Day. Each day of the week holds a new event that community members and students can participate in. The activities will be ongoing from Nov. 6 through Nov. 11.
On Monday, Nov. 6, The Vets Club placed small flags around Patriots Plaza, outside of the Al Neuharth Media Center, the Beacom School of Business and in front of the MUC to kick off the week. The flags will be up until the end of the week.
On Nov. 7, USD is hosting Anthony Anaya-Gorman, a Navajo actor, photographer and speaker. He will hold a seminar in Farber Hall from 5:00 p.m. to 6:30 p.m where he'll speak about his grandfather, a Navajo Code Talker during World War II.
The Vermillion Eagles Club, a nonprofit organization, is hosting Trivia Night on Nov. 8 at 6 p.m. This will be held at the Eagles Club in Vermillion.
Community Voices: South Dakotans in Military Service will be present on campus on Nov. 9 at the Al Neuharth Media Center. They will perform in tribute to veterans within South Dakota. South Dakota's Symphony Orchestra and Dakota Wind Quintet will perform from 4 p.m. to 5:30 p.m.
On Thursday, Nov. 10, at 10 a.m. The American Legion and Post 1 will have a ceremony in honor of Veterans Day at the Vermillion High School. USD's ROTC will serve as the color guard and the VFW Post 3061 will serve as the Honor Guard. After, the Vermillion's Eagles Club will hold the annual dinner at their club at 5:30 p.m. There will be no fee to enter but free will donations are welcome.
On Nov. 11 the USD football team will play against North Dakota and the volleyball team will play against North Dakota State. The football game will be at noon and during half time the Sound of USD will march in appreciation of the veterans. The USD women's volleyball game will start at 4 p.m.
All community members and USD students are welcome to join in the festivities.
Photo Credit: Tavin Carncross | The Volante