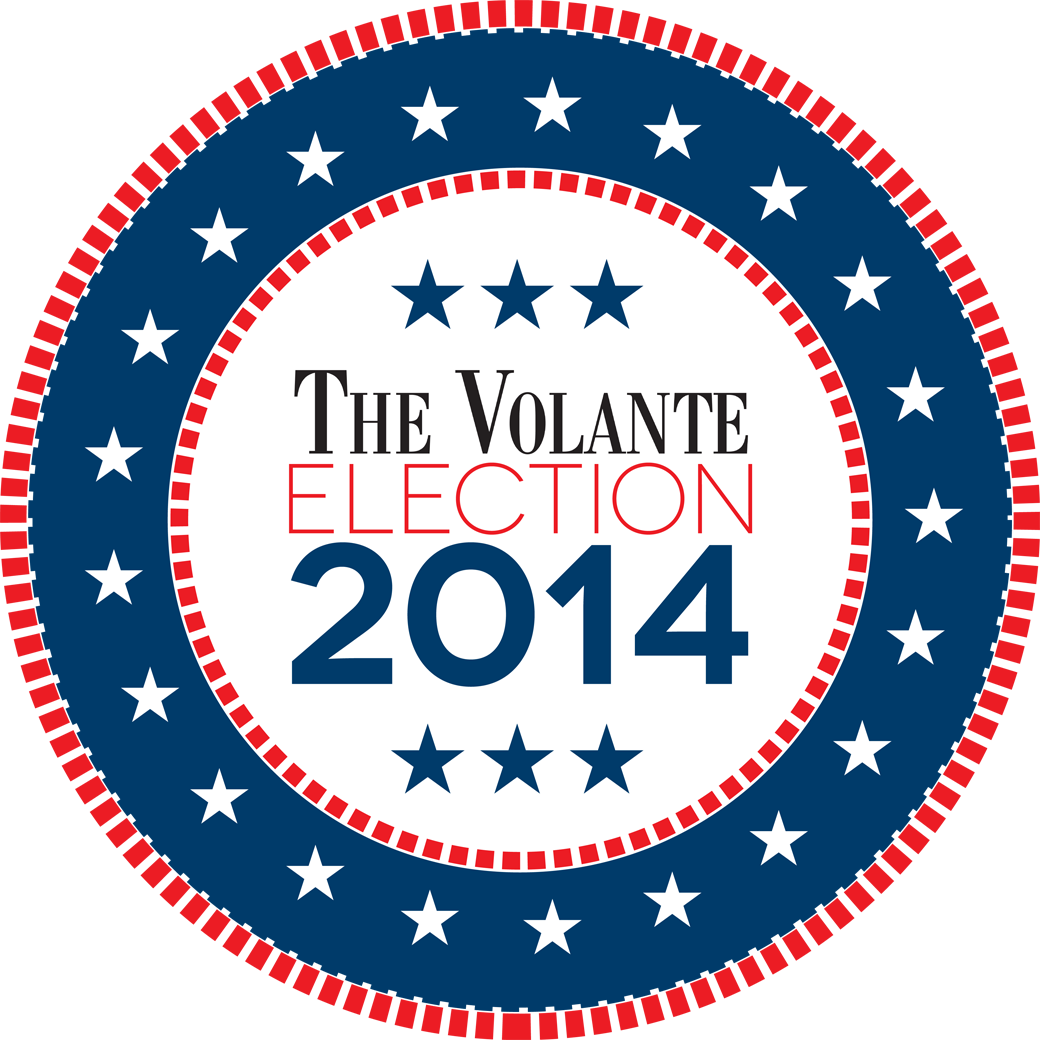 5 mins read
App aids South Dakota residents, students in voting
The South Dakota Secretary of State's office released a new iOS and Android app called Vote605 this month to help South Dakota residents, including students, get voter information for the mid-term election.
After logging in with voter's name and zip code, information for the upcoming election appears.
The app shows a map of the poll location. The app also has a sample ballot for voters to look at prior to voting. The selections made in the sample ballot are not transmitted to or tracked by the state.
Information that is considered private such as a social security number or full birthdate is not in the application. The voter record is also not tied to the address of the voter to further protect the voter, according to the Secretary of State's office.
South Dakota's primaries will be June 3. The ballot in Vermillion will cover United States senate, governor and Clay County commissioner primaries. Voters will also select the mayor of Vermillion and candidates for alderman in select wards.
"Eighteen to 24 year olds make up close to 20 percent of the voting age population and they have the lowest turnout by far," said Rachelle Norberg, a member of College Democrats.
Norberg believes it is important for students to voice their opinion with their vote.
"For as big of population as college students make up, they are very underrepresented in the issues and in the people they send off, simply because they don't vote," Norberg said.
Register to Vote
There are three different types of voting students. If the student is a permanent resident of Clay County, they will not need to reregister.
If a student is from another county in South Dakota, students have the option to vote in their home county or Clay County. If students decide to vote in Clay County, they need to fill out a voter registration form at the Clay County auditors to request the change.
If a student is from another state, students can either vote in their home state or South Dakota. Students who want to vote in South Dakota's election can fill out the voter registration form.
"We always want to see students come out and vote," said Carri Crum, Clay County auditor. "It is completely up to them whether they stay registered at home or here."
University of South Dakota College Democrats, Republicans and the Political Science League will host a voter registration drive in the Muenster University Center Wednesday and Thursday during lunchtime.
"My experience doing (the registration drive) in the past with College Democrats, if a student doesn't want to register as a Democrat then they are afraid we won't register them," Norberg said.
To not have that issue arise, the three organizations combine before elections to encourage students to register to vote.
Absentee voting has started for the June primaries. Crum said voters can come into the Auditor's office between 8 a.m. – 5 p.m. at the Clay County courthouse to vote early.
"Any time students can get out there to vote, that's great," Crum said.
Preview to November
Voters in the general election this fall will choose a U.S. senator, U.S. representative and governor.
Also on the ballot across the state will be Initiated Measure 18 to raise South Dakota's minimum wage from $7.25 to $8.50 an hour with increases as the cost of living goes up.
"Year after year the state and federal minimum wage levels stall in front of special interest opposition," Zach Crago, executive director of the South Dakota Democratic Party, said.
"We have got minimum wage on our ballot in South Dakota this fall. I think that's a perfect way to handle this — let the people decide," said U.S. Representative Kristi Noem in a previous
 United States Senate
Republican
Mike Rounds
Stace Nelson
Dr. Annette Bosworth
Jason Ravnsborg
Larry Rhoden
Democrat
Independant
Gordon Howie
Larry Pressler
United States Representative
Kristi Noem (Republican) (incumbent)
Corinna Robinson (Democrat)
[/three-columns]
Governor of South Dakota
Republican
Lora Hubbel
Dennis Daugaard (incumbent)
Democrat
South Dakota State Senate – District 17
Michelle Maloney (Democrat)
Arthur Rusch (Republican)
South Dakota State House – District 17
Two seats open
Jamie M. Boomgarden (Republican)
Nancy Rasmussen (Republican) (incumbent)
Ray Ring (Democrat) (incumbent)
Marion Sorlien (Democrat)
Vermillion City Council
Mayor
Stan Peterson
Jack Powell (incumbent)
Alderman Central Ward
Jennifer A. French
Katherine Price
Alderman Northeast Ward
Alderman Southeast Ward
Dennis Zimmerman (incumbent)
Rich Holland
Kris O'Connor
Governor of South Dakota
Republican
Lora Hubbel
Dennis Daugaard (incumbent)
Democrat
South Dakota State Senate – District 17
Michelle Maloney (Democrat)
Arthur Rusch (Republican)
South Dakota State House – District 17
Two seats open
Jamie M. Boomgarden (Republican)
Nancy Rasmussen (Republican) (incumbent)
Ray Ring (Democrat) (incumbent)
Marion Sorlien (Democrat)
Clay County Auditor
Carri R. Crum (Democrat) (unopposed) (incumbent)
Clay County Sheriff
Andy Howe (Republican) (unopposed) (incumbent)
Clay County Register of Deeds
Jane Olson (Democrat)
Rhonda L. Taggart (Republican)
[/columns]