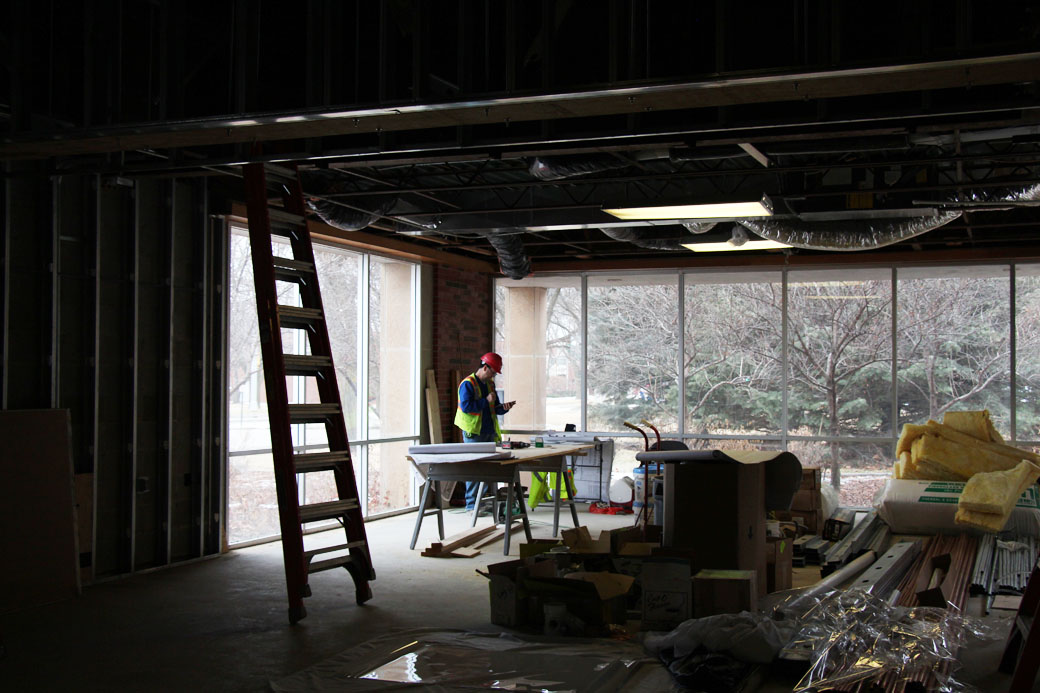 2 mins read
Papa John's anticipated opening still uncertain
Papa John's expects to open for business at the University of South Dakota campus Aug. 17, roughly a year after the target opening date.
"The soft launch for Papa John's will be the first week of August before classes start," John Howe, associate dean of Student Services, said.
USD's website still states that the construction of Papa John's is to be completed in 2014. However, the spring 2015 semester has begun, and construction is still ongoing.
"It won't come to project completion until early April or mid-April," Howe said. "That's when the construction part ends, and they can turn over the facility."
First-year students Abby Lubeck and Catie Dougherty expected Papa John's to be here when they arrived on campus.
"I was told it would be here when I got here," Lubeck said. "I'm not even going to lie, I was a little depressed that it wasn't."
Dougherty agreed with Lubeck.
"They said it would be here by the time I was a freshman," Dougherty said.
Lubeck was worried she may not see Papa John's on USD's campus at all.
"I was actually a little confused, I thought it wasn't coming at all," she said.
Paden Hunt, a student ambassador for USD, regularly gives prospective students tours of campus. He tells them — to the best of his ability — about the construction projects around USD.
Hunt's usual response is all he is certain about.
"We're currently working on building a Papa John's that will work through the student's meal plans," Hunt tells his tours.
Catherine Wagner, director of planning and construction, could not be reached.
Tyler Tordsen, president of Student Government Association, said SGA played a small role in the process of bringing Papa John's to USD. He also said that, presently, no students have expressed concerns directly to SGA over the delays in the construction of Papa John's, but said the office door on the first floor of the Muenster University Center is always open.
"We're the bridge from students to the administration to the university," Tordsen said. "We took that request — that feedback from students — to Aramark, and they told us how Papa John's was the answer to that. And then we come back to the fall semester, and then they got delayed, and here we are."
(Photo: A worker assesses construction plans for the incoming Papa John's in North Complex. The business is set to open in August. Ally Krupinsky / The Volante)