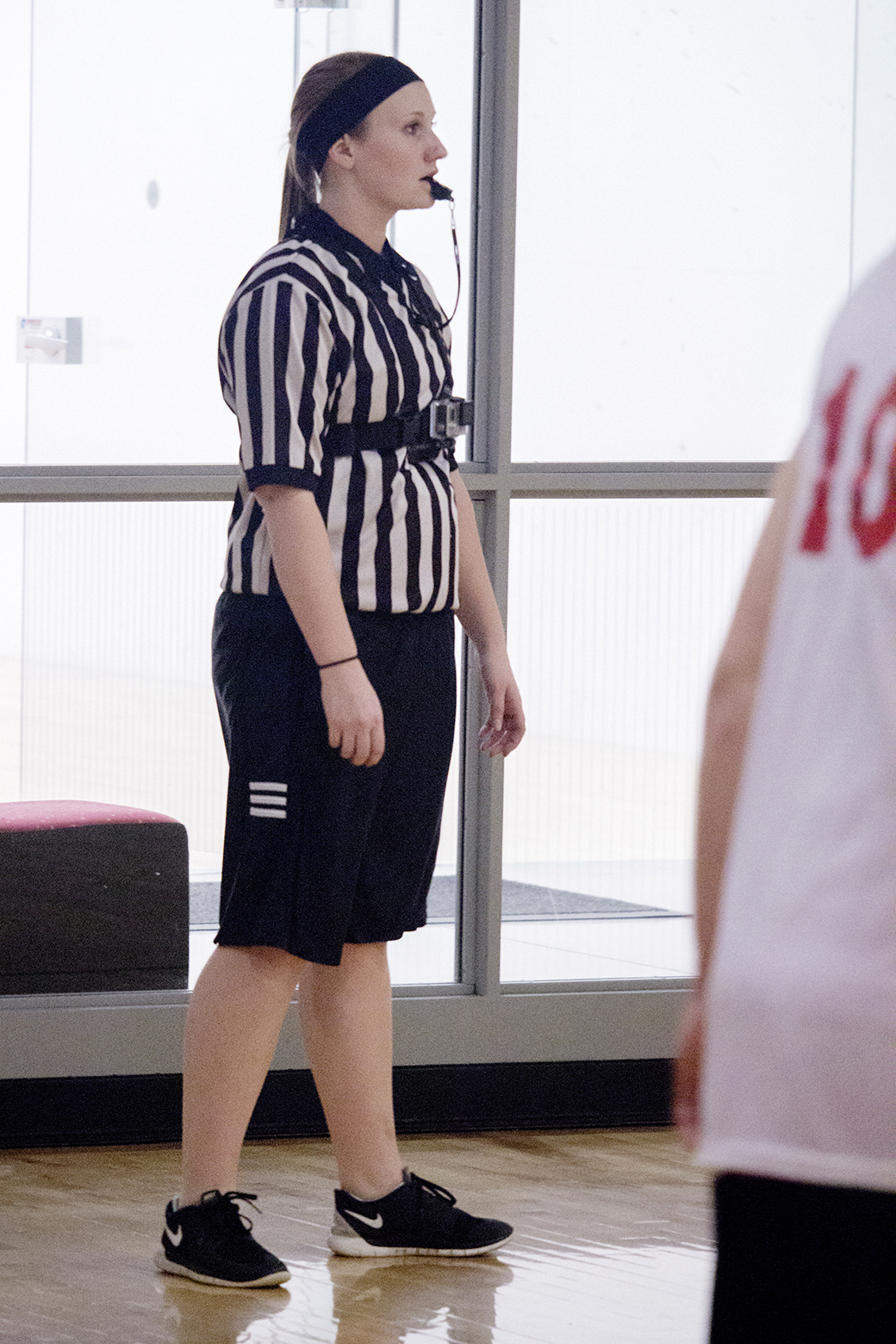 3 mins read
Referees use GoPros for intramurals, marketing
In an effort to help outsiders understand what intramurals are offered at the University of South Dakota, the Wellness Center marketing department has implemented the use of GoPros.
The hope is to get the footage recorded from the cameras onto social media sites so students can get a first-person view of what it's like to play an intramural sport.
"Sometimes students don't know what (intramurals) are and don't know how to play them," said Shawn Clark, assistant director for activities at the Wellness Center. "The only way to let them know, prior to registration, is to show them."
Last year the Wellness Center did roughly 110 surveys for the National Intramural-Recreational Sports Association (NIRSA). Since more than 50 surveys were turned in, the Wellness Center was automatically awarded $250.
Because there were more than 80 surveys conducted, the Wellness Center was put into a drawing to win $500. As the winners of the drawing, they used the money to order GoPros from Amazon.
"We wanted to purchase something that would help out our officials and help us with marketing," Clark said.
Before this year, the marketing department used posters and tabling to gain awareness but felt it was passive and not eye-catching.
Currently, a video database to use for promos is in the works, but the other goal is to help the officials.
"We find plays that are really close and take them to our officials clinic to talk about it," Clark said. "It's really intimidating to step out there and all you've done is read about it and haven't seen it."
Referees can even take the footage they have questions about to their supervisors.
With the GoPros, Clark said he can explain to people who may be upset with a referee call that they are using this strategy to make the officials better.
"You can read it in a rulebook all day long, but seeing it really makes it click, and it's cool to match the rule with the visual," Clark said. "A lot of times people forget the officials are students too. They have a lot going on, and we are trying to find easier ways to get officials to learn faster."
Currently, most of the GoPros are being attached to the wall, scoreboard or other places. Some referees wear them with the use of a chest strap.
"They feel pretty comfortable, and you don't notice it as you get into the game. Plus, it gets some really good footage" said student referee Andrew Thares.
Wellness Center officials would like players to wear the cameras, but most of the sports involve contact, and problems could include the participant getting hurt or crushing the device.
For dodgeball, players are currently allowed to wear the GoPro to provide different angles for footage.
"Right now we are in that learning phase," Thares said. "If we can use it effectively, dive deeper, shoot cool things and show people, we will be able to expand on it."
(Photo: Junior Macie Harris wears a GoPro while officiating an intramural men's basketball game at the Wellness Center Feb. 11. Christopher Timmerman / The Volante)