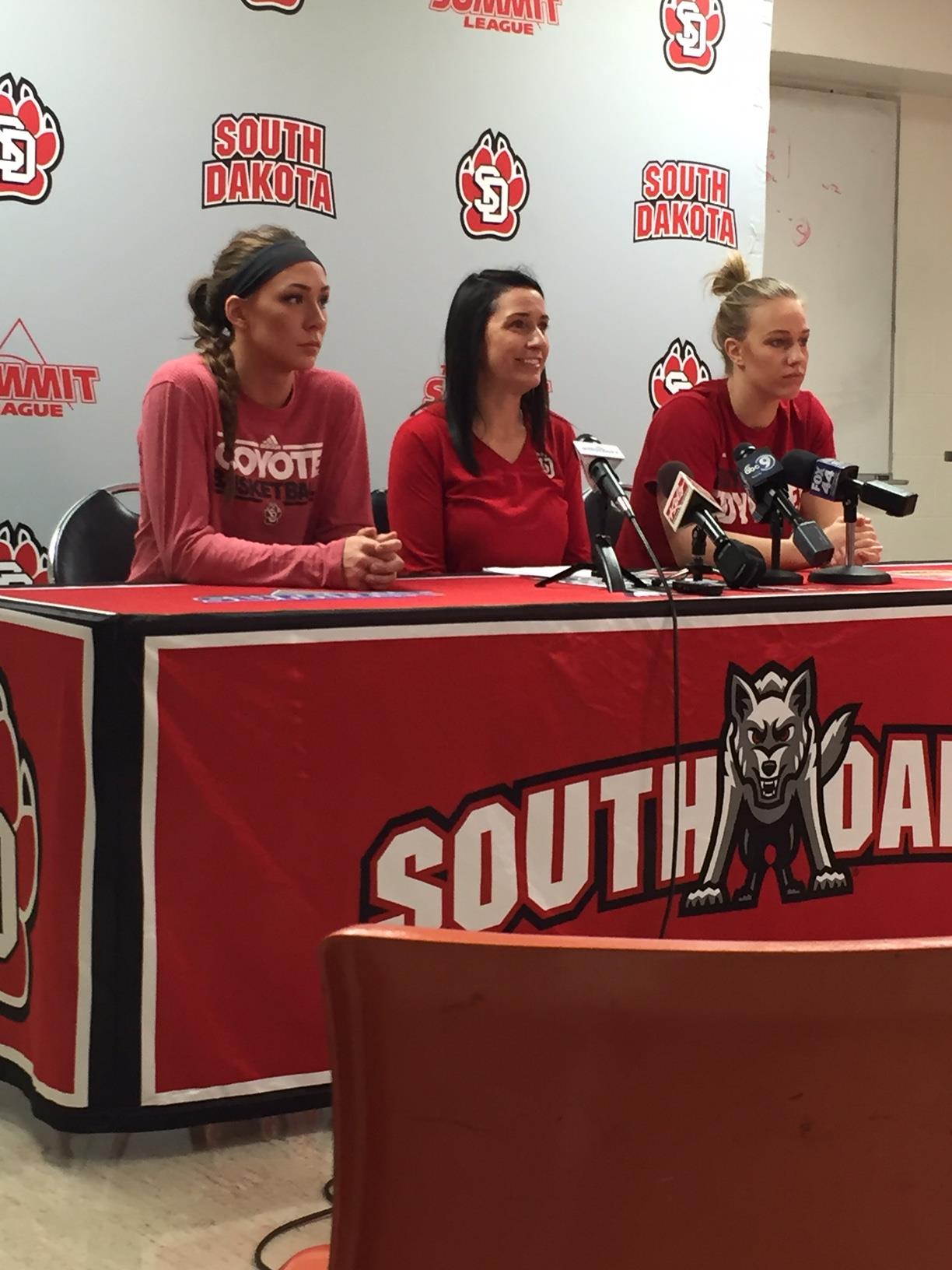 1 min read
Senior players praise community support for WNIT success
At Friday's press conference, seniors Kelly Stewart, Nicole Seekamp and head coach Amy Williams spoke to the media ahead of Saturday's upcoming WNIT Championship game against Florida Gulf Coast.
Coach Williams reflected on the season and how the Coyotes were able to rely on their seniors, while giving younger players experience.
"There are a lot of really positive aspects that have come out of this season," Williams said. "We are sending our seniors out in style and the returning the players have gained so much experience from this outstanding season."
The USD and FGCU matchup is even with each team utilizing seasoned, senior talent.
"We've leaned heavily on all five seniors that are in our program and it appears that Florida Golf Coast has a similar build," Williams said. "They have nine listed seniors on their roster with seven that were active and available."
Along with the WNIT run has come support from the Vermillion community and the Coyotes have taken notice.
"The engagement with the community has just been awesome. Having community support like how we have been lately has just been so great and the show up at the games has been unreal," Stewart said. "Having that outstanding support with the community just wrapping their arms around this team, it has been very cool."
Stewart and her four senior teammates will go out in a game that has seen more than 7,000 tickets sold.