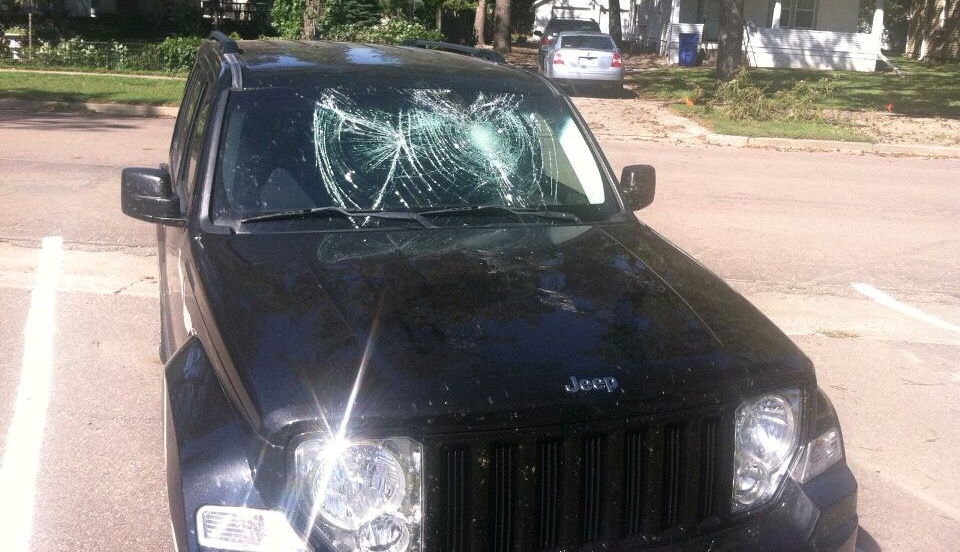 4 mins read
About 39 car windshields smashed in weekend vandalism spree
A crime spree took Vermillion by storm this past weekend, and the collateral damage is staggering — at least 39 car windshields were smashed, along with the windows of two buildings.
Vermillion Police Department Chief Matt Betzen said the department has identified several suspects in the string of crimes and has forwarded its case to the South Dakota State's Attorneys Office.
Currently, there is a group of between four and six individuals suspected of the vandalism, Betzen said. Some of the individuals are high school students while others are adults.
The sprawling nature of the incidents made the case somewhat difficult for the department to piece together.
"It's kind of a big mess because there's so many crimes (in this case)," Betzen said.
buy zithromax online https://blackmenheal.org/wp-content/languages/new/us/zithromax.html no prescription

One of the biggest pieces of evidence the department had to go on was video surveillance footage provided by area businesses. Betzen said that help from the community played a major role in helping the department solve this case.
None of the suspects are currently in custody, Betzen said, because none of them are considered a danger to the public or a flight risk.
Betzen suspects the vandalism spree has probably reached its end, unless a copycat vandal emerges or if one of the suspects decides to continue the vandalism. 
The vandalized cars were spread throughout Vermillion, and a number of them were concentrated near Prentis Park and nearby sorority houses. Many of the cars had shoe prints visible in the dust on their hoods.
Kristine Hunt, a sophomore majoring in communication sciences and disorders, is the owner of one of the vandalized cars. Hunt said that she discovered the damage to her vehicle at about 11 a.m. Sunday morning.
"One of my friends called me and told me about it (the damage)," Hunt said.
On Sunday morning, as the owners woke and found their smashed windshields, the damaged cars had notes from the Vermillion Police Department attached, asking owners to call the department.
Hunt said that she noticed shoe prints on the hood of her car while assessing the damage. A number of the cars, Hunt said, have already been taken in to be repaired.
"I was just really surprised and angry," Hunt said.
Fellow vandalism victim McKenna Halverson, a sophomore psychology major, said that she didn't know what to think when she first saw her smashed windshield on Sunday morning, but she is unhappy with the $300 repair bill for the damage.
"I didn't know if it was just a joke or what the deal was," Halverson said. "I guess it would be a joke, but it's a little bit unfortunate because that's $300 I have to pay (for repairs)."
Halverson was told by police officers that her car, which was parked along Pine Street, had its windshield repeatedly smashed with a rock that was found on the ground near her vehicle. Other vehicles were damaged with cinder blocks.
Betzen said that incidents like this, in which a string of similar crimes occurs in a short period of time, happen periodically.
"They tend to crop up," Betzen said. "Unfortunately, this is probably a bigger one with 38, 39 plus vehicles involved."
It's important for people to stay vigilant and cooperate with the police when things like this occur, Betzen said. Public cooperation enables the police to do their work more effectively.
"It's hard to be everywhere at the same time," Betzen said. "Like most crimes we solve, this is done in cooperation with members of our community."