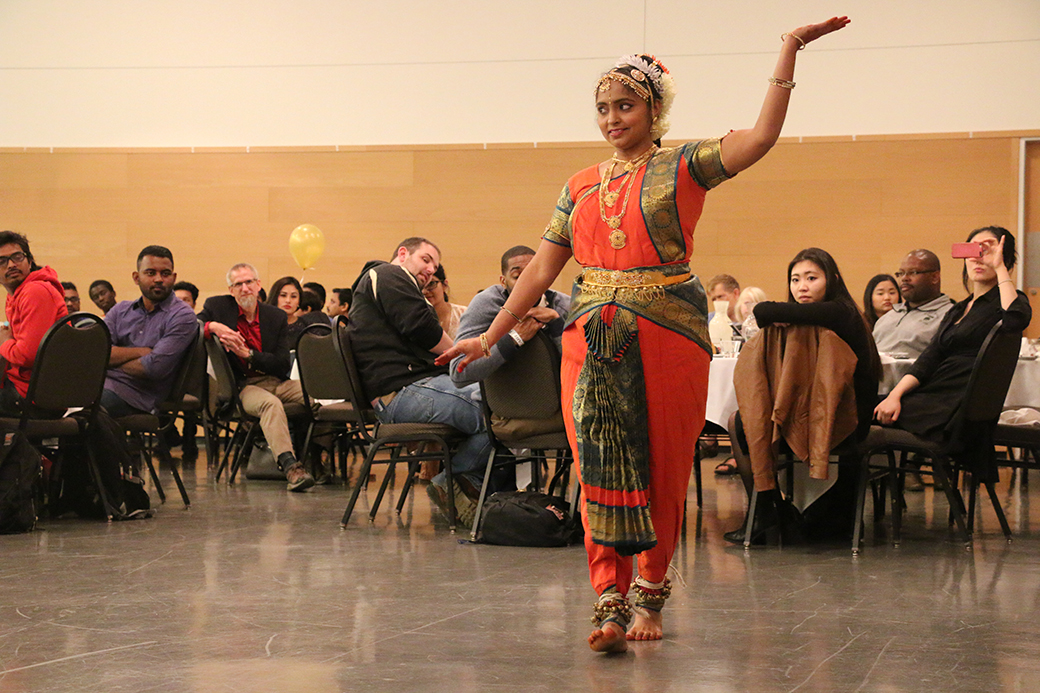 2 mins read
Second annual Diwali celebration hosted by CDC
The second annual celebration for Diwali at USD was held by the Center for Diversity & Community Thursday night. The festival of lights was a good chance for the CDC to share a possibly unfamiliar culture to the people of USD, according to Lamont Sellers, the associate vice president for diversity.
"What better way than to celebrate and learn at the same time," Sellers said.
At the event, there was food provided by Shahi Palace, an Indian grille out of Sioux Falls, and event-goers got to emerge themselves into Indian culture by tasting some traditional Indian dishes. Some of these foods included paneer tikka masala and basmati rice.
To further educate attendees about the festival, a video that explained what Diwali is was shown. In the video, it explained that Diwali was the celebration of the victory of good over evil.
Kate Schaa, a junior elementary education major appreciated the cultural education that the event provided for her.
"I feel like I've grown up under a rock in South Dakota and it's (this event) making me a more well-rounded individual," she said.
Prakriti Rajbhandari, a computer science masters second year student from Nepal said she enjoyed showing other students part of her culture.
"It's very exciting. Vermillion is a very small town and I feel like these events bring you more of a world view," she said.
Although the event was important to educate others on different cultures holidays, Sellers said the event was also important to have for the international students that USD hosts.
"We started celebrating it here because we wanted them to have a piece of home," he said.
The night concluded with the performances of several Indian dances from professional Indian dancers as well as from the USD Dance Team and a few names were drawn for prizes.