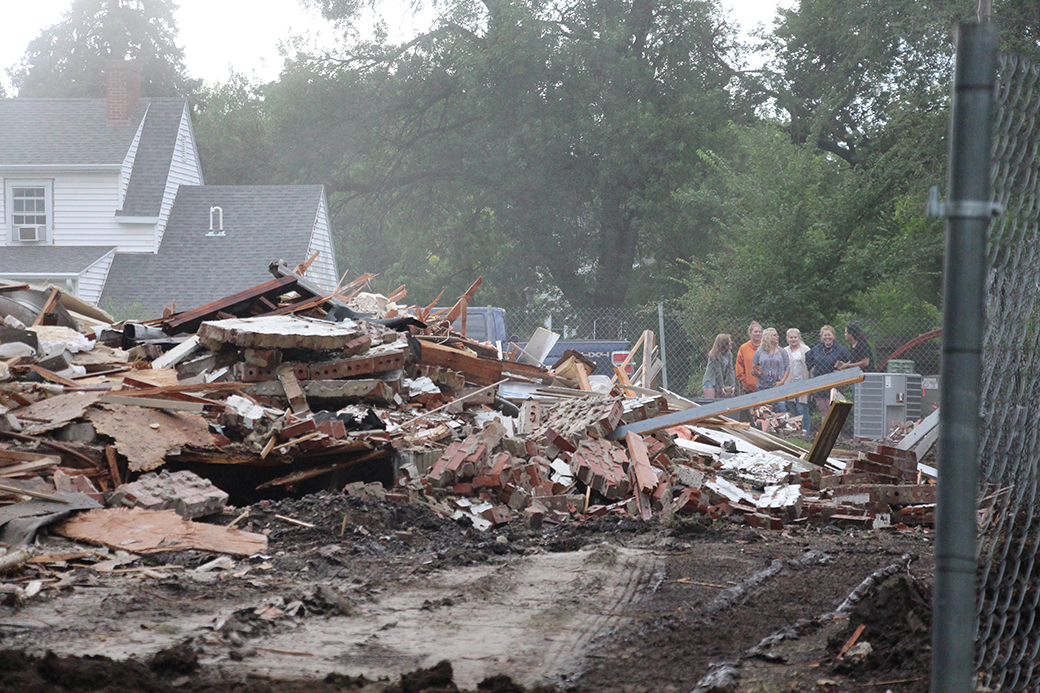 2 mins read
Alpha Xi Delta house torn down, new house to open next year
Construction is underway for the new Alpha Xi Delta house on Plum Street.
The old sorority house was torn down Monday. In the meantime, sorority members are living in a temporary house off campus while waiting for the new house to be built in what will be a $2.6 million project.
Sorority members said watching their old house get torn down was "bittersweet."
"(I feel) bittersweet and sad," said Shampaign Fields, a junior marketing major. "Everyone talks about how many memories they had and how great it was, but it's exciting to be getting a really beautiful new house."
Karli Stephenson, a junior strategic communications major, said the USD chapter of Alpha Xi Delta hasn't had a new house in 87 years.
"It's definitely sad, but knowing that we're going to get a new house within the next year is really exciting," Stephenson said.
Sorority members had a hard time deciding whether or not to sign the university's housing agreement knowing their house was going to be torn down.
"For our grade, it was a little tricky to sign the university housing contract where you have to live on campus for two years," said Jill Swanson, a junior history major. "We live in the house for two years, and it was more difficult for us being able to sign that, just knowing that our house was coming down and we didn't know at that time where the house would be."
Stephenson faced a similar decision when it came to living in the sorority house for two years.
"We just have to live in the house for two years if you sign up, and then I wanted to live in Coyote Village on campus," she said. "We already knew the house was going to be torn down, so I didn't want to get into that."
Mostly, Alpha Xi Delta members are excited to have their home away from home.
"(I'm excited for) new memories and new traditions," she said. "It's just nice knowing that we'll have a new house."