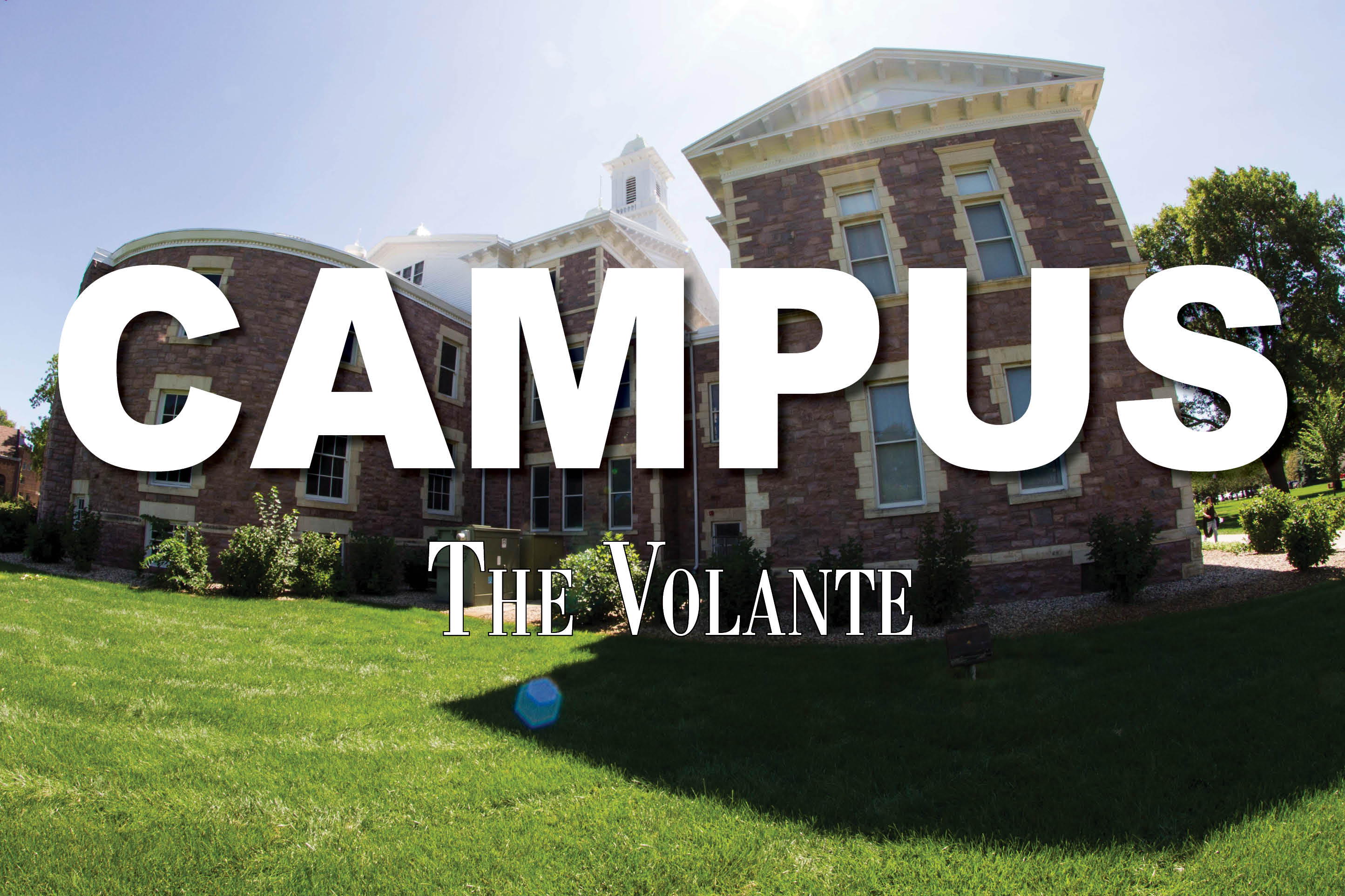 4 mins read
As possible Title IX changes loom, USD intends to keep current policies in place
Secretary of Education Betsy DeVos announced in a speech earlier this month that she will rescind an Obama Administration policy on Title IX and will develop a replacement to better balance the rights of victims and the accused.
However, because USD's Title IX policies are set by the South Dakota Board of Regents, DeVos' new policies likely won't have much of an impact on campus, said Khara Iverson, USD's chief Title IX officer.
The system is set up similarly to how state laws may differ from a federal law, she added.
DeVos told CBS News after her speech that the current policies aren't being rescinded immediately, but the process will eventually lead to legal rules that will replace them. The complete process is expected to take anywhere from months to years to finish, but may still have an effect on campuses across the nation before then.
Title IX is a policy which states that schools that receive federal funds can't discriminate based on one's sex.
Iverson said the Title IX office provides a number of preventative trainings as well as receives and investigates all Title IX complaints.
"I work with the vice president of student services ensuring that all incoming students, transfer students, Greek life and athletes receive in-person Title IX training with issues regarding sexual assault and sexual misconduct," Iverson said. "I am also responsible for receiving and investigating Title IX complaints. So if there were a complaint that came in, I myself would receive it and investigate it and then ensure anybody that would adjudicate that complaint, if it went to a formal process, did have the appropriate training to hear such an issue."
Last year, USD received a $300,000 grant from the Department of Justice as a part of the "It's on Us" campaign to help combat sexual assault.
"With that grant, we are doing more preventative trainings and programming, as well as working with law enforcement like UPD and also the Vermillion Police Department and state's attorney's office so it's more of a community effort," she said. "It's not just on campus, but also working with our community partners as well."
The Title IX athletics policies place requirements on the balance of sports teams for each gender, the distribution of scholarships for each team and the training courses student-athletes are required to take.
Iverson said most student-athletes are glad to participate in the trainings.
Senior volleyball player Brittany Jessen said she thinks the current policies and trainings are helpful.
"The policies are great right now and the staff involved in putting on the trainings are amazing," Jessen said. " The biggest piece for sure is the all of the staff involvement. It's amazing and makes it a super helpful program as well as being super helpful to you as a student, too."
Along with the training, Ben Hammer, a junior thrower on the track & field team, said he thinks it's great to see the opportunities presented by Title IX.
"It's cool to see the participation in youth sports going up because they see more and more opportunities opening up for them all the time," Hammer said. "It's also great to see the opportunities that women have today that they may not have been able to have 20 years ago. Before they would've put in the same work, but pretty much for nothing because they weren't given the opportunity. Now you see a women's team working out next to you and putting in the same work and watch them chase their dreams. I appreciate all the opportunities it has created."
Iverson said USD will maintain its current policies, and continue to expand while on the regental system.
"It's my understanding that even if all of the Title IX guidelines were rescinded, we would not have to change any of our policies," she said. "Basically, those policies are what we call the floor. We can always do better than what the federal government says that we need to do. Our policies are actually more expansive than what the federal government dictates."