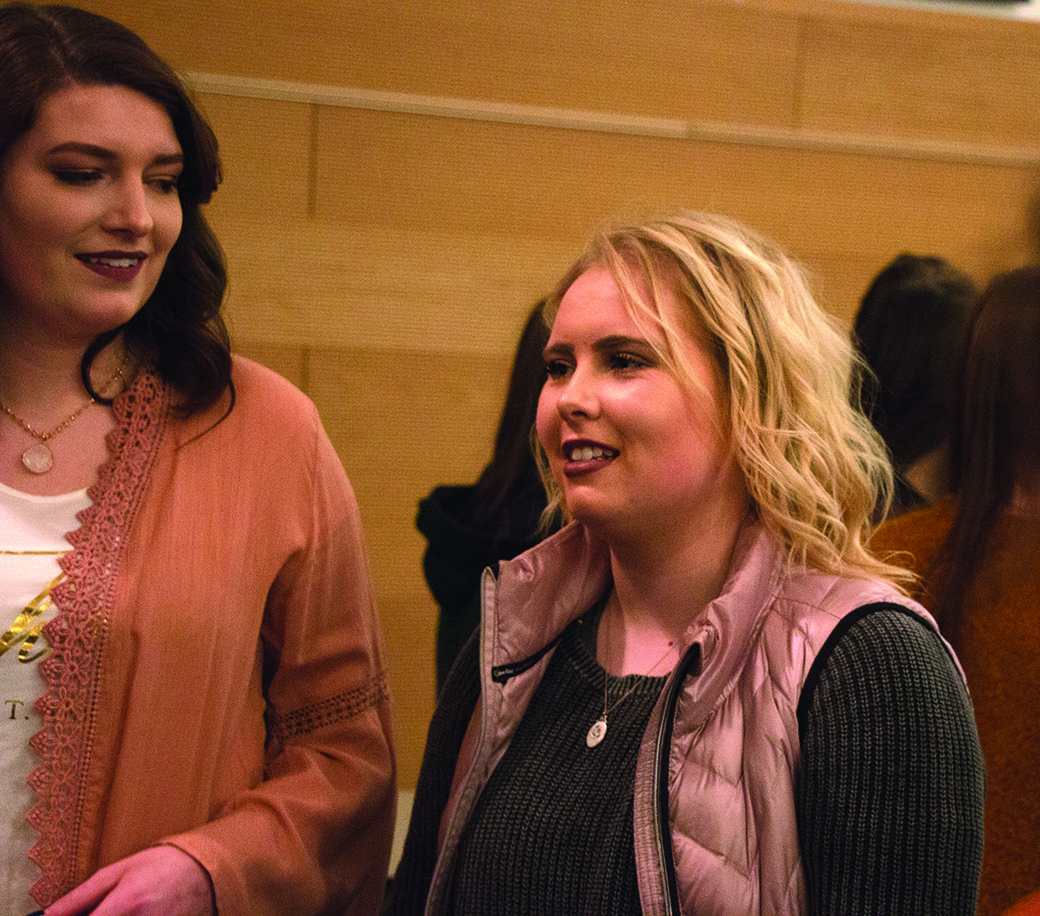 3 mins read
Meet the Greeks prepares students for spring recruitment
Greek chapters prepared for spring recruitment by hosting a 'Meet the Greeks' kickoff event on Monday. Students who attended the event could talk to a member of each Greek house to find out more about their chapter and philanthropy projects.
However, not all sororities participated in spring recruitment. Alpha Phi and Alpha Xi Delta are recruiting five and 16 more sisters, respectively, but Kappa Alpha Theta and Pi Beta Phi won't be admitting any new members this semester.
Madisyn Waage, junior medical biology major and president of the Kappa Alpha Theta, said certain houses can't participate in spring recruitment because they've already met their quorum, or minimum number of members.
"If you are above quorum, then you can't participate in spring recruitment," she said.
Emily Badura, junior elementary and special education major, is the president of Alpha Xi Delta. She said they're hoping to fill their house by recruiting around 16 girls.
"We have quite a few open spots we are looking to fill and we just really want to get a full house, so we can be ready to jump into next year for recruitment," Badura said.
Every house is required to have a table, even if they aren't taking new members in. Bailey Moravec, junior history major and Alpha Phi president, said she prefers spring recruitment because it's less formal and more laid back than fall recruitment.
"Spring recruitment is actually my favorite because it is a lot more casual, and we just bring the girls in, give them a tour and let them meet other members," she said. "We hope to get girls who line up with our virtues and our pillars and who are all about the sisterhood and just embody what Alpha Phi stands for."
Badura said she agrees that spring recruitment is a lot more laid back than fall recruitment.
"It's a little less formal and scary, it's more conversation based," she said. "If someone is hesitant about Greek Life, spring is a lot more informal and not so intimidating."
Badura said spring recruitment gives first-year students a chance to get adjusted to USD before jumping into Greek life.
"It's nice because freshmen have a chance to get acclimated during first semester to get used to school and your classes," she said. "So, when everything is not so new, you can walk into joining a new club without being overwhelmed."
Every Greek chapter had a table showcasing events they host, their philanthropy efforts and what their organization stands for.
Social work major Kiarra Harden is a first-year who said she's looking forward to spring recruitment.
"I want to join to get more involved on campus, meet more people and have more opportunities," Harden said. "I am looking into A Xi because I have so many friends in that chapter, so I know a lot of the girls."