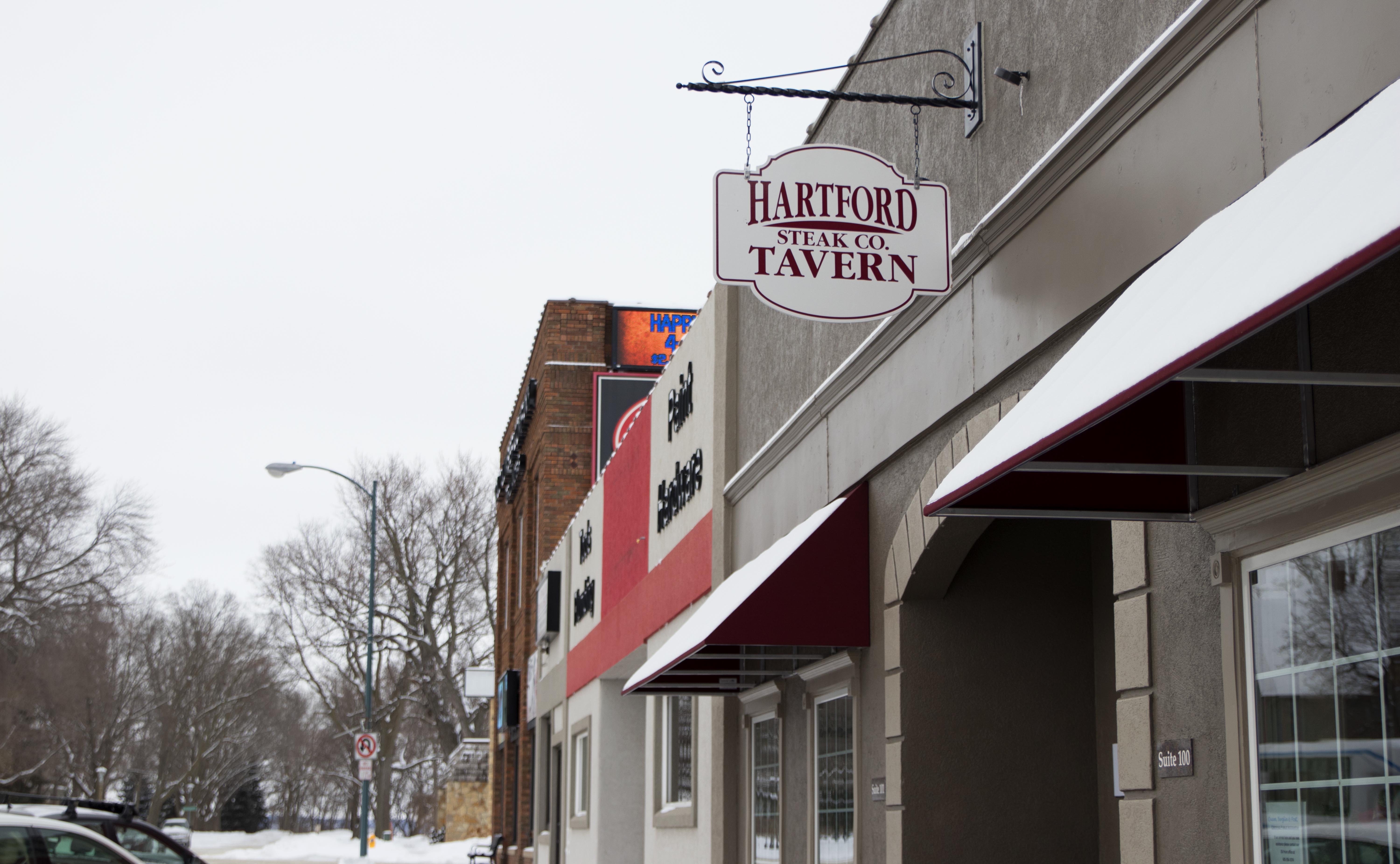 4 mins read
New steakhouse opens downtown, The Bean expands, Maurices officially closes 
The city of Vermillion has been welcoming new businesses, saying good bye to some and celebrating the expansion of others.
While Maurices is now a vacant retail space, the community recently welcomed Hartford Steakhouse Company Tavern in downtown Vermillion, along with Starbucks in Hy-Vee, and now The Bean is looking forward to plans for expansion.
Hartford Steak Company Tavern
It all started in the late 1970s when Hartford Steak Co. Tavern co-owner, Diane Friese's father, opened up the Prime Time Tavern in Huron, South Dakota. Friese's father opened the tavern with a simple concept. She wanted to create a place where people can enjoy a beer after work and grab a bite to eat.
Although the Prime Time Tavern is enjoying nearly 40 years of success, Diane Friese said it didn't come easy.
"He started his price at $3.95 for a steak dinner and nobody came, so he lowered it to $2.95 and the place just filled up, it never ended," Friese said.
Diane Friese's father eventually sold the tavern to her brother, who started another tavern-style steakhouse, Hartford Steak Co. Tavern in Hartford, SD that Friese and her husband Tom bought 14 years ago.
"We own the steakhouse in Hartford, SD along with our recently opened restaurant here in town, and we keep the same business concept that we inherited from my father for both of them," Diane Friese said.
Opening a steakhouse in Vermillion was attractive for several reasons to the Frieses, considering they are both USD graduates.
"There has always been an interest getting into a town that had a university with a large pool of people to draw from," Tom Friese said. "Some of our best customers are college kids." 
Finding the right building was a huge factor for the Frieses.
"The real estate had to be workable for the entire plan, but when we found this building, there were a lot of attractive things to us that came with it," Tom Friese said. "The plan was workable with this building and our vision was able to come together."
The Bean
The Bean coffee shop has enjoyed nearly two years of success since its official opening day during Dakota Days 2016. Co-owners Martin Prendergast and Leslie Gerrish have felt a strong local support in Vermillion, they said.
"When we first opened in October of 2016, so many area businesses gave us welcome cards and even made things for us to welcome our coffee shop in Vermillion," Gerrish said.
buy symbicort online https://www.bodybuildingestore.com/wp-content/languages/new/engl/symbicort.html no prescription

"We've felt very welcomed by the university and locals on a personal level."
The Bean is currently planning to expand into Charlie's, which is next door to The Bean in downtown Vermillion. Prendergast bought Charlie's from the owner of Red's steakhouse in order to expand The Bean.
"We didn't want to add too much too quickly, but part of that reasoning is lack of space," Predergarst said. "I felt like Charlie's is a great place for us to do our expansion."
Gerrish and Prendergast hope to have the expansion complete by mid-summer, they said.
Maurices
In early January, Maurices officially closed their doors.
Emily Schultz, former assistant store manager, said online shopping and lack of customer traffic are the two main reasons that pushed Maurices out of business.
Trina Whitehead, Maurices former store manager, said competition in surrounding areas is another challenge that greatly effects business.
"When the weather is nice, everybody wants to shop the bigger cities because they have much more options in terms of shopping," Whitehead said.
Vermillion's Maurices was in business nearly ten years in the strip mall south of Walmart. Schultz said the lack of customer traffic ultimately led to costing the company money.
"Keeping our store open was costing the company more than we were making them," Schultz said.