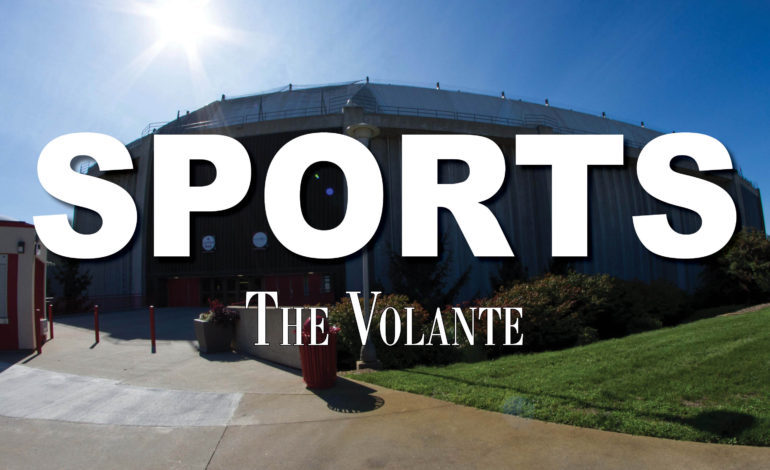 2 mins read
North Dakota sneaks by Coyotes on senior night
North Dakota pulled ahead of USD 4-3 in a matchup held at Huether Family Match Pointe in Sioux Falls, S.D. The match was supposed to be the Coyotes' first home game, but was moved over bad weather conditions on Saturday.
The Coyotes also celebrated senior night, honoring Luana Stanciu and Anastasiia Bondarenko.
"It was a great night overall, it was much more than I've expected," Stanciu said. "My team has done a great job at making me feel special and make me feel like I'm part of a big family."
Sophomore Jana Lazarevic claimed her sixth straight flight No. 1 singles win as she defeated Isa Sullivan 6-1, 6-2.
Lazarevic also teamed up with Stanciu in flight  No. 3 doubles to take down Isa Sullivan and Zahra Finnigan (UND) 6-3.
"I'm really happy with how I played," Stanciu said. "Before the match, I knew that the opponent is a tricky and good player but I also knew what I needed to do in order to win and I think I executed the tactics very well."
Junior Nannette Nylund snagged a win in a flight No. 5 singles tiebreaker, defeating Allie Ochotorena 5-7, 6-2, 6-2.
Flight No. 1 doubles combo Natka Kmoskova/Bondarenko defeated Kaede Amano/Masha Lobanova (UND) 6-4.
"I think that as a team we competed very well against North Dakota and we had our chances," Lazarevic said. "In the upcoming matches we need to keep fighting, just try to stay on top of the things we control and execute."
"I'm happy I'm able to finish my senior season as a Coyote and I hope I can bring something to the table for the next matches and help the team as much as I can," Stanciu said.
The Coyotes will face Omaha on Wednesday and Denver on Friday in their final matches of the regular season.