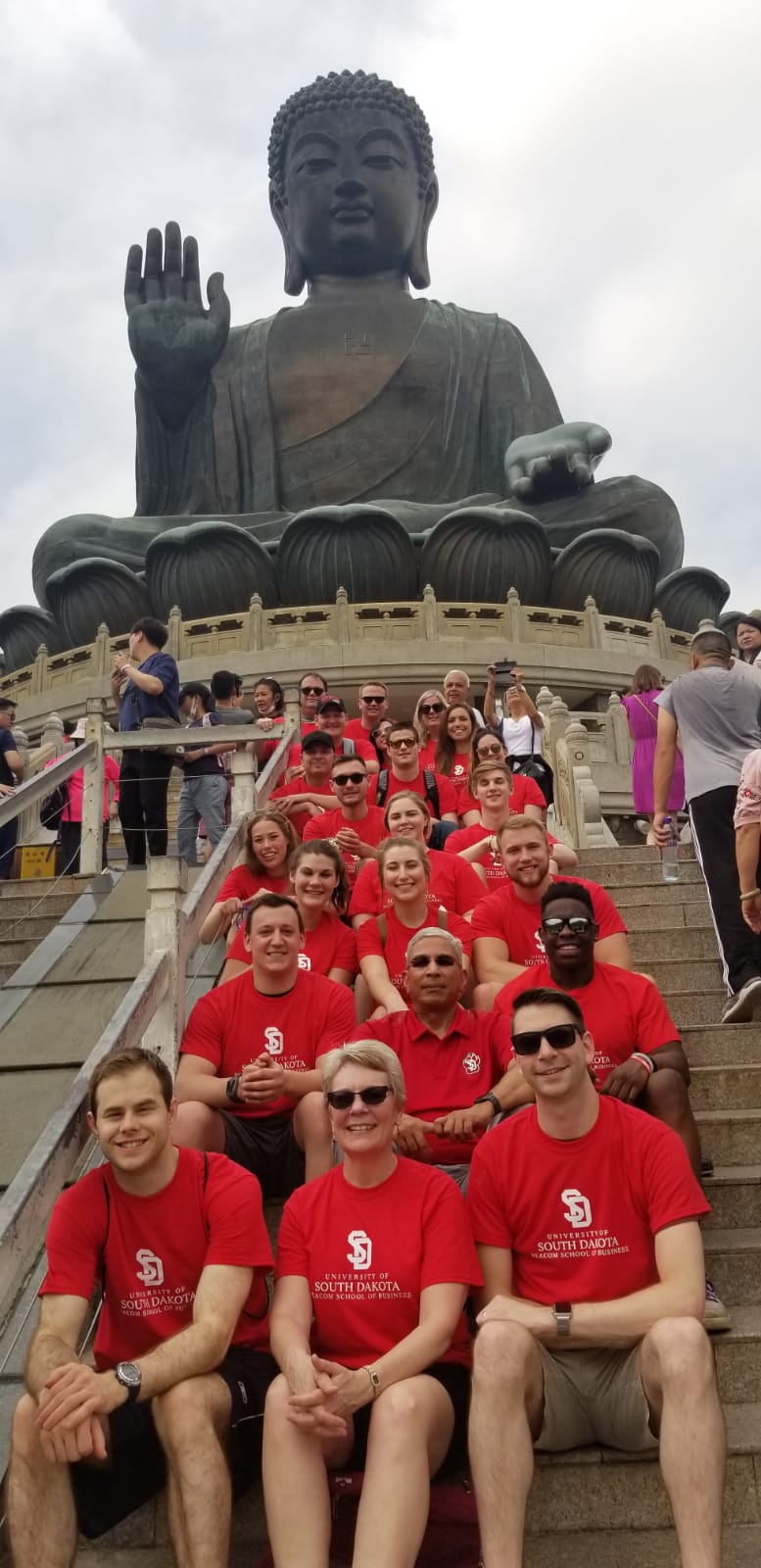 3 mins read
Beacom's Global Immersion Program: Immersing in a Real World
The Beacom School of Business's newest program for excellence is the Global Immersion Program (GIP). GIP gives students the opportunity to travel abroad for a foreign business immersion travel.
Birthed in 2018, GIP provides students a transforming learning experience, with a practical understanding of global business concepts.
Mark Yockey, associate professor at the Beacom School of Business, said he considers GIP a phenomenal student involvement program.
"It is a eye-opener. I think it is a really good educational experience, as far as the course itself goes, they can learn things there (abroad) that I cannot teach them in a classroom here," Yockey said.
Yockey said the aftermath of the trip, for many students, opened the possibility of working abroad.
Weaved into this immersion program is an upper-level course called International Business and Economics (BADM 488), taken before the 10-day overseas trip where students learn foreign business phenoms and techniques.
Nicholas Page, Master of Business Administration (MBA) candidate, said it was a new experience for him as he has never traveled out of the U.S. He said he was grateful he could represent his nation and make lasting connections with people he met.
"It was a great experience to see some of those professionals that have been in my shoes as a USD student, so just to see what they had become and how they got there was amazing," he said.
This year's group shared contrasting sides of China in Hong Kong, and Shenzhen, mainland China.
Assistant business professor Tyler Custis said this was an educational and beneficial opportunity for students.
"They got a really good experience of how things are done in that part of the world and the contrast between Hong Kong and mainland China," Custis said.
For travel enthusiast and graduate student Taylor Schoenfelder, starting her MBA program at Beacom was a result of her immersion encounter in Hong Kong and Shenzhen.
"Immersing myself in a whole new environment and then seeing how, especially as a Beacom student, how what I am learning in the classroom applies at a much larger scale than just what the textbook says, was really rewarding."
Schoenfelder studied abroad twice prior to the program and said travelling with faculty is an opportunity she recommends all students take advantage of.
"You won't come across that outside of school, and so if you get the opportunity to get college credit but also real-world experience and seeing new things that are outside of your normal environment here in Vermillion," Schoenfelder said.
Beacom School of Business offers study abroad programs to Australia and Japan through USD Direct and faculty-led programs. Beacom School plans to
"Anytime students can experience different cultures, and places of the world, it causes them to grow and reevaluate who they are as individuals in a whole new way," Custis said.