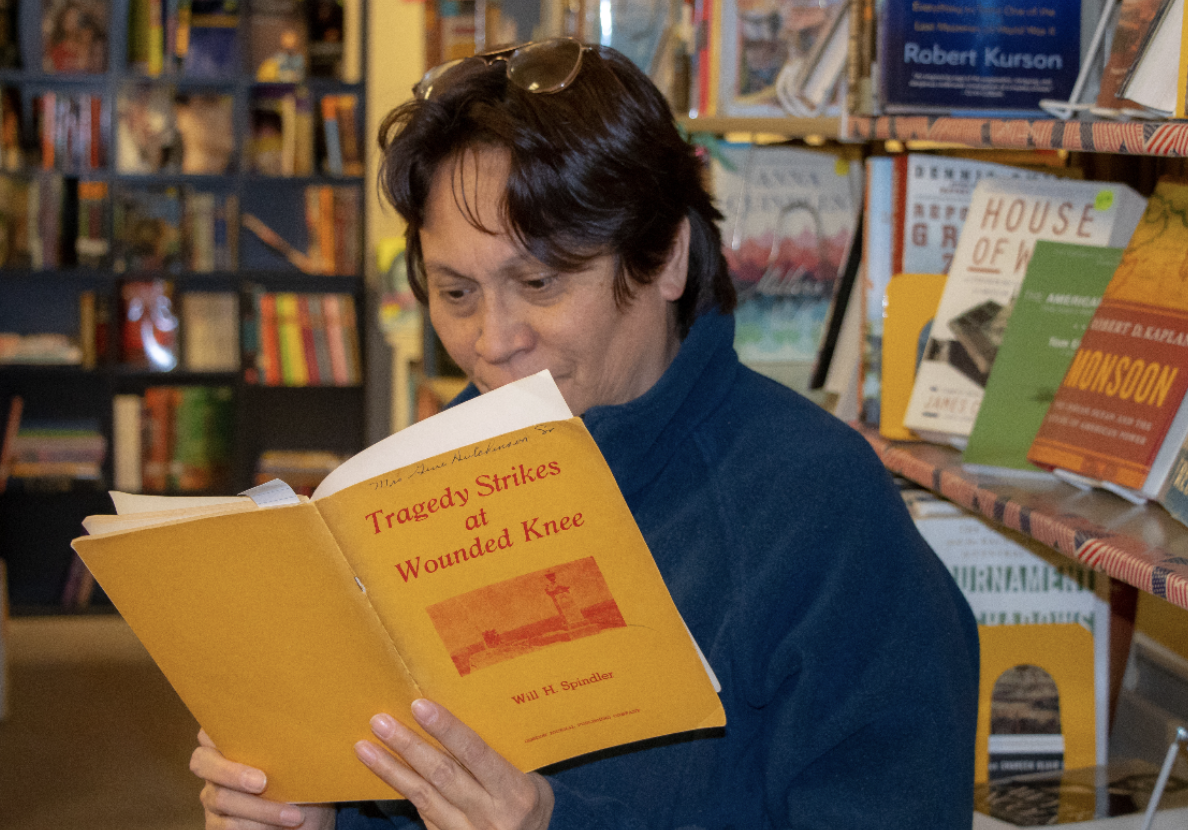 1 min read
Edie's Book Shop: Vermillion's 'best kept secret'
The second Friday and Saturday of every month, a book shop opens in the basement of the Vermillion Public Library.
Hundreds of books of varying genres are offered Edie's Book Shop, available to the Vermillion community at low prices.
The book shop is named after Edith B. Siegrist, who was a professor for library science at the USD. After her passing in 2011, the library and book shop was named in her honor for her service to the Vermillion community.
"This event is special because you get to see all the people come in here and be surprised by all the books that are for sale and the bargains they get when they purchase them," Wanda Johnson, a volunteer at the event, said.
The book shop sells both books from the library and donated books.
"It's a wonderful way of getting a lot of good books to read and it also helps the community," said resident Lisa Short Bull Gerth.
Money generated from Edie's book sales go to the library to fund its public programs, such as after-school programs.
With the abundance of books stocked on shelves and laid on display, Nelson said it's likely Edie's will continue for years to come.
"We see this going on forever because we have tons and tons of books in the back," Nelson said. "This program has only been here for two to three years so it's kind of a new program. It's the best kept secret in Vermillion."