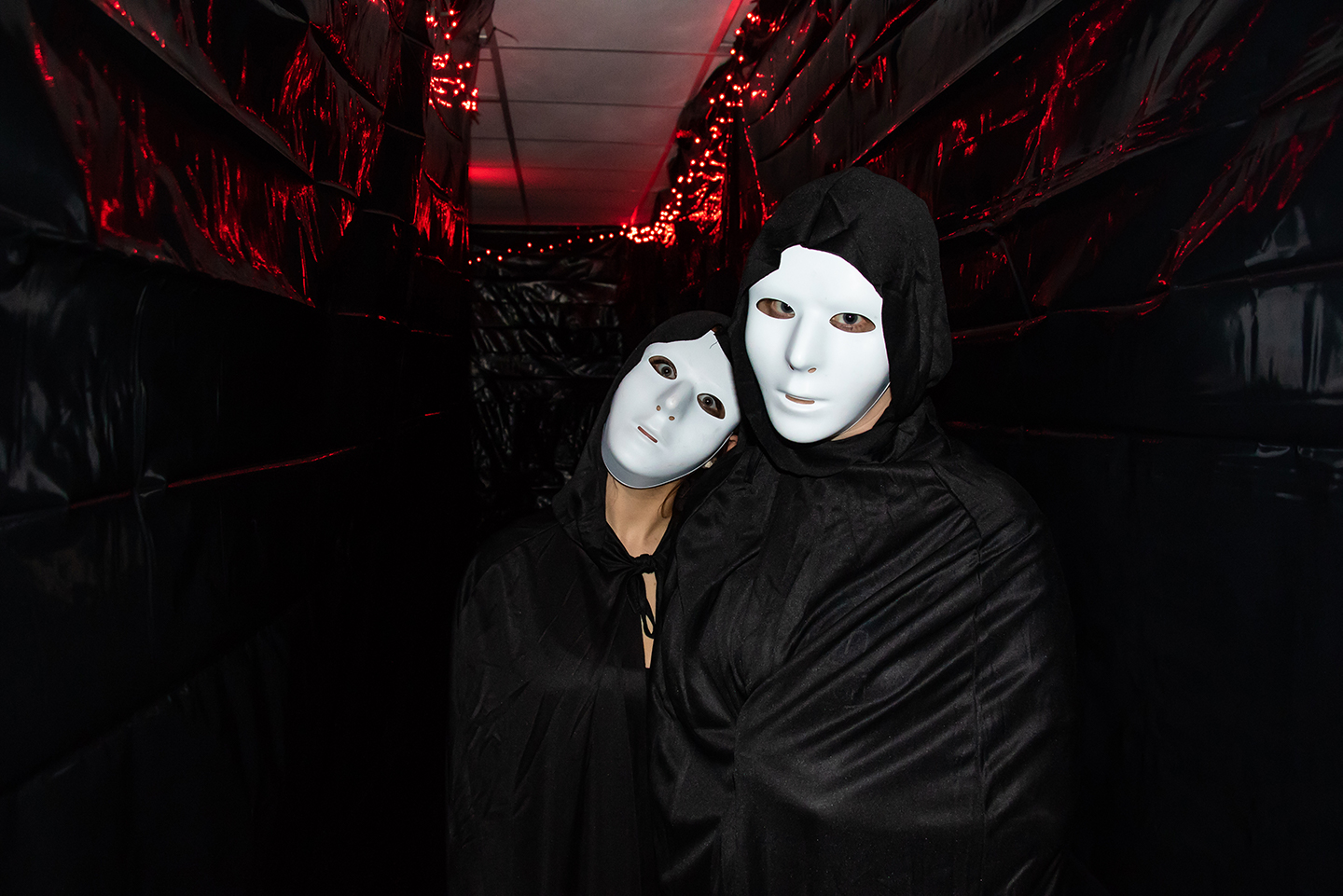 2 mins read
Residence Hall Association haunts Burgess and Norton
From dead bodies and witches to exorcists and zombies, the Residence Hall Association (RHA) brought out the spooks during its haunted house on Halloween Thursday.
It was RHA's inaugural haunted house, held in the basement of Burgess and Norton, to raise student's awareness of RHA's programming, Tiffany Knecht, a freshman member of the RHA executive board.
"Many students are not aware of what the RHA is and what we do, so it was an opportunity for the students to see who we are and learn a little about what we do here on campus," Knecht said.
The RHA began work on the haunted house during the first week of October. Knecht said they needed enough time to devise ideas for characters, props and the layout of the haunted house.
The RHA also needed volunteers to help construct, act and takedown the haunted house on Halloween night. 
"We ended up having about 40 students across campus sign up to help with everything from set-up to acting to tear down. We had 19 actors acting in the house the night of the program," Knecht said.
One of the actors, Anna Reiter, was a beach zombie dawned in an Aloha shirt and gory makeup. This was Reiter's first time acting in a haunted house and she said she enjoyed the spooky aspects of it.
"My favorite part was seeing everyone's faces after I scared them," Reiter said. "It was funny to see their reactions, especially the ones who were super scared."
Knecht said RHA was overwhelmed with the outcome.
"Because none of us had ever put on a haunted house like this, it was very stressful and took a lot of planning to put it on," Knecht said, "but it ended up being a huge success that we were very proud of."
The haunted house capped off at 213 students and community members in attendance.
"My favorite part was hearing what people had to say after going through it because they seemed to really like it which made all our hard work worth it," Knecht said.
Knecht said RHA plans to make the haunted house a yearly occurrence.
"Everyone who attended seemed to be really impressed with what we were able to do. I am very happy with the turnout and we are all excited to do it again next year," Knecht said.