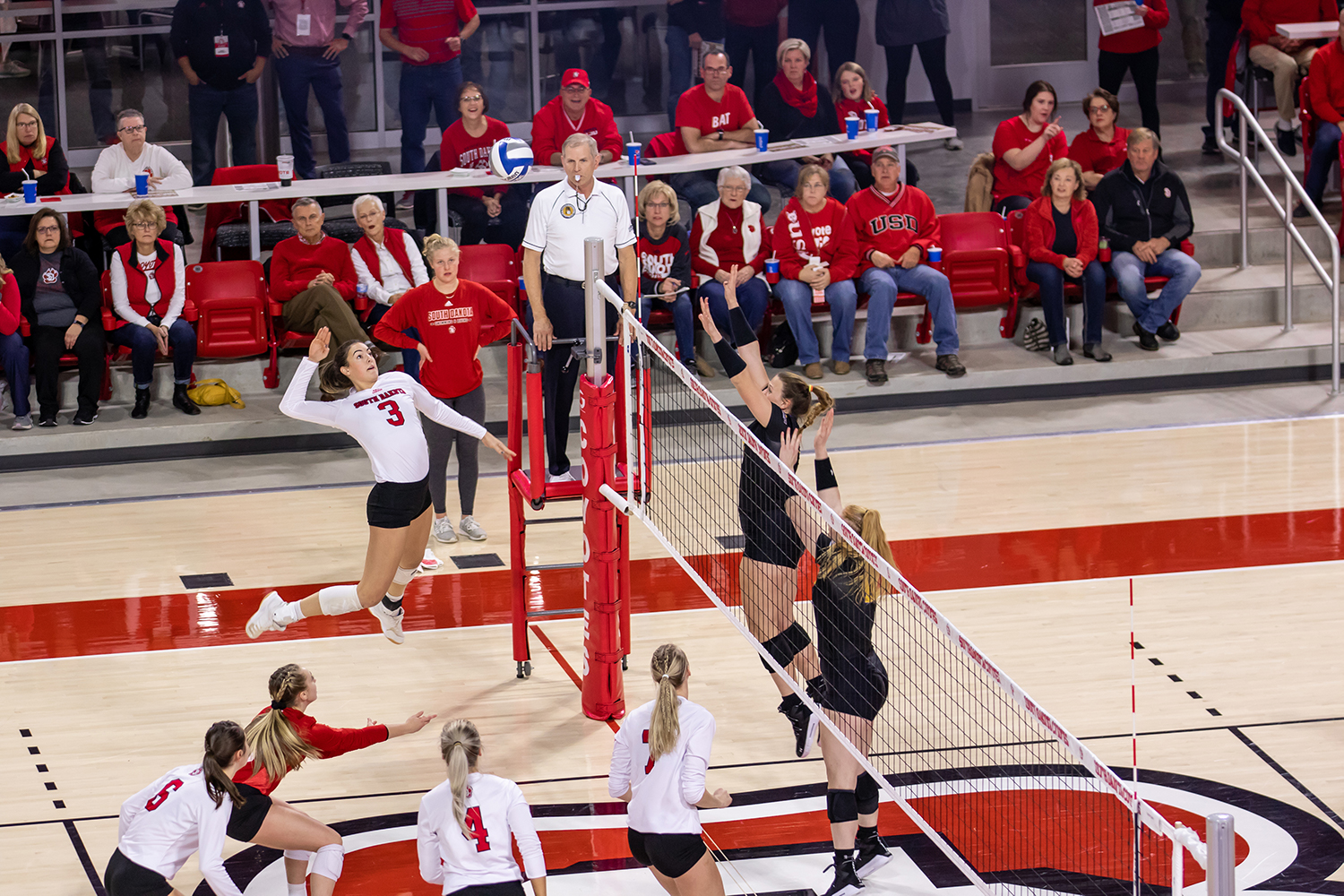 2 mins read
Juhnke's 20 kills overpower SDSU in the SCSC
Backed by a 20-kill performance by freshman Elizabeth Juhnke, the Coyotes swept South Dakota State (25-22, 25-17, 25-11) in the Sanford Coyote Sports Center Tuesday night.
With one lead change during the entire match, this win certifies USD as a regular-season title shareholder with Denver (17-7, 9-3 Summit) or Purdue-Fort Wayne (15-11, 9-3 Summit) before the upcoming Summit League tournament held again in Denver. With one more regular-season win or a loss from Denver or PFW, USD will become outright regular-season champions.
Junhke led the bout against SDSU with 20 kills, followed by senior Elizabeth Loschen with 11 and freshman Madison Harms with 10, one short of her career-high against Omaha on Friday.
"We did a really good job of playing at a high level," Harms said. "We worked as a team and we just have been keeping that mindset of going 1-0."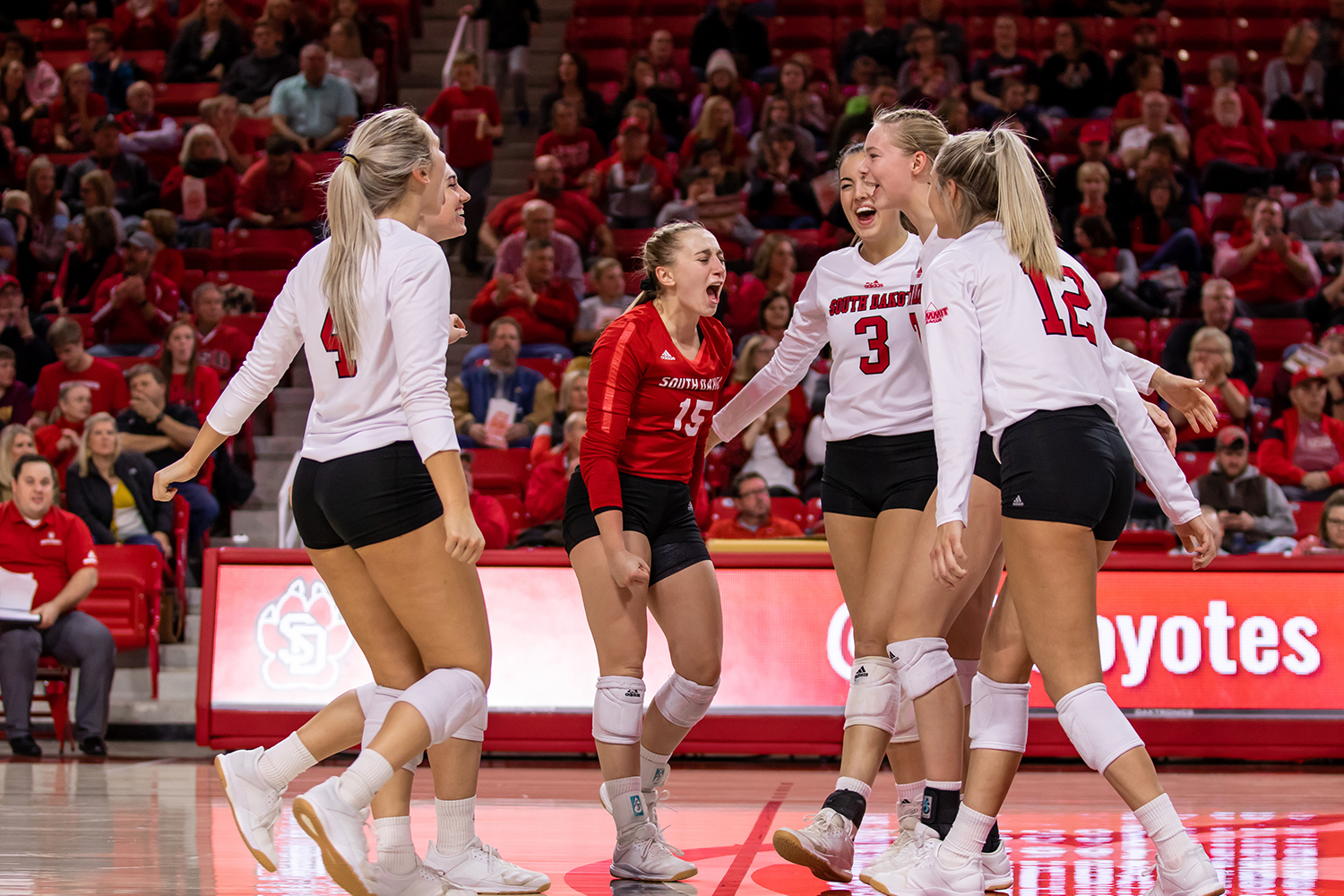 Hitting .331, the Coyotes produced 54 kills, 63 digs, and 52 assists during its eighth-straight win against the Jackrabbits.
The Coyotes (24-1) are on a 21-game win streak and are undefeated in the Summit League (13-0).
"It's a really big win for us," sophomore Lolo Weideman said. "South Dakota State played really well and I give credit to them, this win just really helps motivate us for the future and everything that we want to accomplish."
Last year, USD earned their first Summit League Tournament championship win against Denver to continue on to the NCAA national tournament.
USD came back to defeat Denver again in a four-set (21-25, 30-28, 25-15, 25-16) victory on Sunday. If USD wins its upcoming match against North Dakota State, they will be sole holders of the regular-season conference title for the first time in their tenure with the Summit League.
During that match, the Coyotes tallied 63 kills and nine service aces. Freshman Brooklyn Bollweg accumulated three of those points.
"I think it takes a lot of pressure off of the next couple games," Bollweg said. "Obviously our big goal is being Summit League Champions, so I think that gives us a big confidence boost going into the tournament as well."
Senior day for the Coyotes will be held this Friday at 7 p.m. against North Dakota State during the final home match of the regular season.