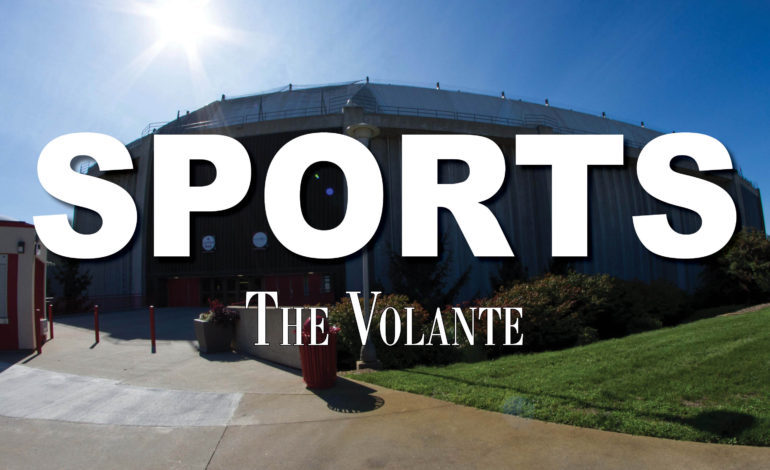 2 mins read
South Dakota pole vaulters attend National Pole Vault Summit
The South Dakota pole vault squad traveled to Reno, Nevada over the weekend to compete at the National Pole Vault Summit to kick off their season.
The group of eight competed in either the elite vault competition or the women's collegiate competition over the weekend.
In collegiate competition, the Coyotes claimed the top-four spots. At the top of the podium was first year chemistry and criminal justice double major, Gen Hirata. Hirata, originally from Fredericksburg, Virginia, won her first collegiate meet with a height of 13 feet 5 ¼ inches. This score placed Hirata ninth on the Coyote top-10 list.
Finishing runner up was sophomore sports marketing and media major, Landon Kemp, after clearing the same height as Hirata. The pair ties for 12th overall in the NCAA with height this season.
"The purpose of traveling to Reno was to attend an event where pole vaulters from across the country and the world gather to compete and interact, in preparation for NCAA's," Hirata said.
Rounding out the women's side was redshirt junior kinesiology and sports management major Makiah Hunt, with a jump of 12-11 ½.
Coming in fourth was sophomore kinesiology and sports management major Deidra Marrison soaring past 12-11 ½ as well. Close behind the quartet was sophomore kinesiology and sports management major, Josephina Wright who placed seventh after clearing 11-9 ¾. 
Marrison said she thought the team did very well overall.
"It's still super early in the season so we all have some fine-tuning to do, but as a whole, we went out and had fun and jumped over some decent bars," Marrison said. 
On the men's side of the collegiate competition was senior general studies major Nick Johnson, who secured third place for the Coyotes after clearing 16-6 ¾. Taking sixth was freshman Marshall Faurot clearing 15-5.
Representing the Coyotes in the elite competition was senior kinesiology and sports management major, Chris Nilsen. Coming in third, Nilsen successfully cleared 18-8 ¼ inches, tying him for the NCAA lead height this season. 
South Dakota track and field competes next in Brookings at the Jim Emmerich Alumni Invitational on Saturday, Jan. 25.