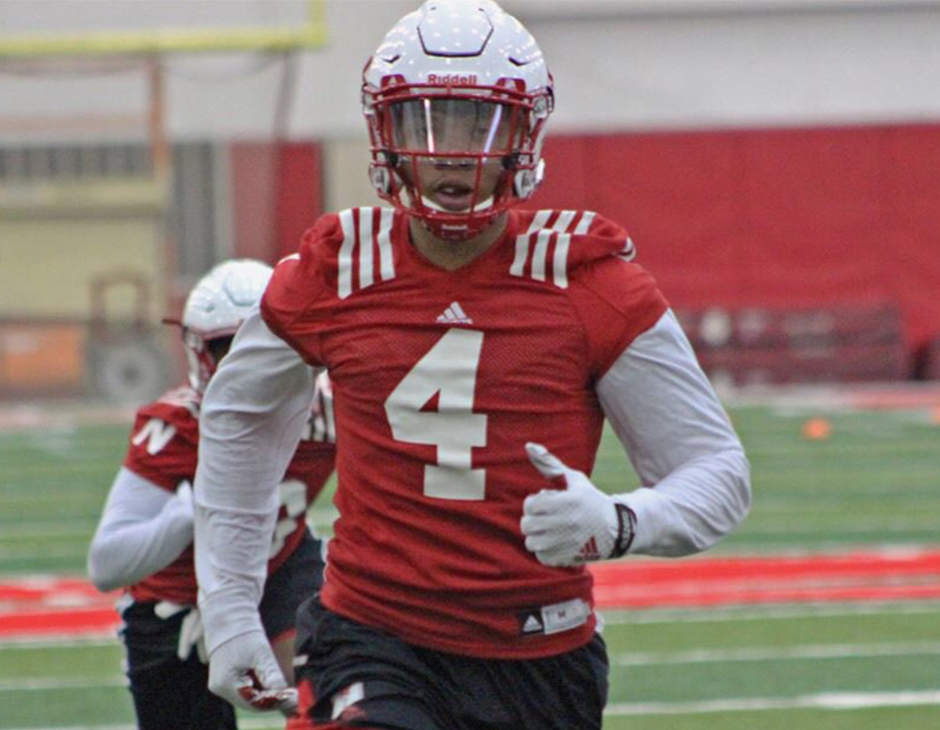 3 mins read
Husker Football Transfer Arrives at USD
Junior wide receiver, Jaevon McQuitty, transferred from the University of Nebraska to USD over the summer after 3 years with the Huskers. 
McQuitty, originally from Columbia, Missouri, was nationally ranked in the top 50 players for his position coming out of high school, making him one of the highest-ranked players to ever come to Vermillion.
The six-foot, 200-pound receiver redshirted his freshman year (2017) with Nebraska due to a knee injury. Then, McQuitty played the 2018 and 2019 seasons with the Big Red, tallying two catches for 14 yards before deciding to enter the transfer portal in March — and ultimately deciding on USD soon after.
McQuitty said USD's offensive playstyle sold him on  Vermillion.
"I was looking for a place that I could just do me," McQuitty said. "The coaches showed me how I could fit in and it just felt like the right fit."
McQuitty's transfer process was unusual as he announced his decision to transfer amid the pandemic. He was unable to go visit any schools he was interested in due to the recruiting dead period set by the NCAA Division I Committee. 
"I just had to make a decision quickly because of the COVID thing," McQuitty said. "I was able to talk to the coaches and staff, which was nice, but it was still hard knowing how to make the right decision without even visiting anywhere."
Despite this, McQuitty said USD felt like the right choice and made his way from Lincoln to Vermillion this summer. McQuitty said he has enjoyed his time in Vermillion so far and is excited about the future, despite restrictions in place because of the pandemic. However, getting into a rhythm has not been the easiest for the team McQuitty said.
"It is hard to fully practice how we want to because the rules and stuff are changing so much," McQuitty said. "Once you start to get back into your groove something comes up due to COVID and it is just kind of annoying." 
McQuitty said he and his teammates aren't letting this get in their way by keeping a positive attitude on and off the field.
"We are just controlling what we can control," McQuitty said. "Every day we are giving our 100%, full effort because we just don't know if that is going to be our last day."
With McQuitty being a top 50 recruit for his position, a lot of eyes are on him right away to see how he will perform. However, Phil Okginga, USD's wide receiver coach, McQuitty said has been impressive in practice so far.
"Jaevon McQuitty has picked up the system quickly this Fall," Okginga said. "McQuitty exhibits big-time talent and has a great attitude on the practice field. It will be exciting to see him on performing this spring for the Yotes."
Currently, many teams across the country started their 2020 seasons the past two weekends. Meanwhile, McQuitty and the USD football team are on volunteer workouts only due to NCAA guidelines set on Aug. 31.