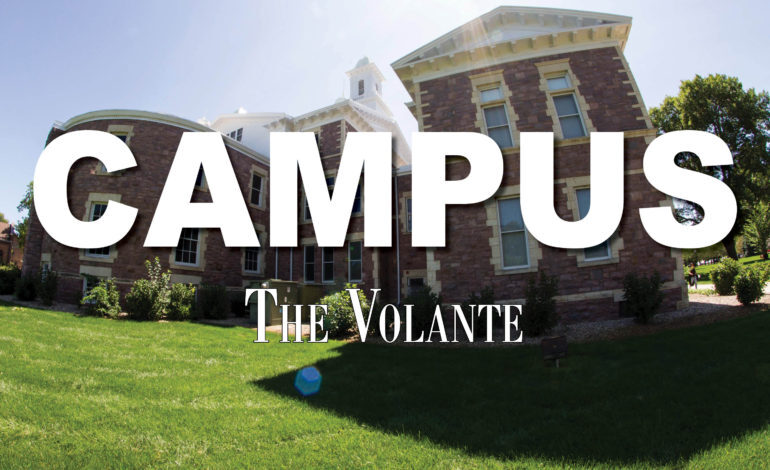 2 mins read
Making internet connections: Honors common read event moved online
Incoming freshmen in the honors program each year participate in the honors common read event. For this, the class is assigned a book to read over the summer and then meet for an event usually during the first few weeks of class to have a discussion with honors professors and peer mentors on the book.
This year, because of COVID-19, the honors program had to change how they did the honors common read event.
Instead of having one large event at the beginning of the semester, the honors program split the event into 11 virtual Zoom discussion groups. Originally, Melissa Berninger, interim director of the honors program, said, they had hoped to split the group up and still meet in person. However, as they began planning the event, she said they decided that wasn't the safest option either.
"When we were (planning the event) in early September, when COVID was spiking on campus, we decided that wasn't going to work either," Berniger said. "I have gotten positive feedback from some faculty who said the discussion went very well (despite it being over Zoom)."
The purpose of the honors common read event, Berniger said, is to have low-income freshmen meet faculty and fellow honor students while having a rich discussion over the book they assign. This year, the book they read for the event was "What the Eyes Don't See," which discusses the Flint Michigan water crisis.
Ruby Hawks, a sophomore medical biology and honors peer mentor, said she enjoyed reading this book. Hawks said while it was different than the honors common read event she participated in her freshman year, it was still a great experience.
"We still got to do what we were supposed to do in the honors common read which is discuss the book and get to know faculty and other students," Hawks said. "My role as a mentor was to lead the conversation, but over Zoom the conversation really went well and lasted around an hour."
Hawks said the conversation was very natural and allowed students to speak about their thoughts and reactions to the book. The book covered harder topics, Hawks said, like racial injustices that were very relevant today.
Both Berniger and Hawks said the virtual events went very well, but Berniger said she hopes next year they can be back in person for next year's honors common read event.
"I don't think the experience can be the same over Zoom, that social element is lost," Berniger said. "I hope that they still got a lot out of reading the book."