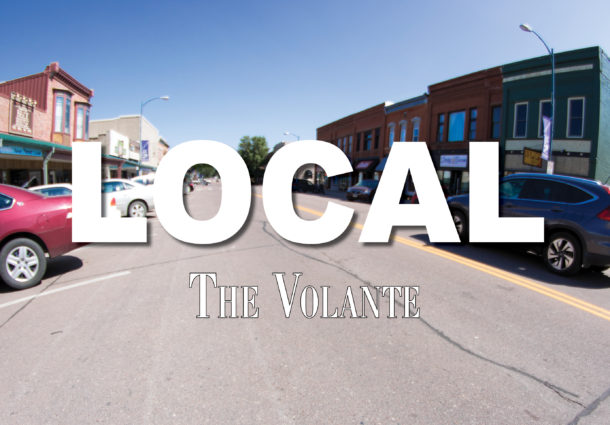 2 mins read
VCDC sells victory bonds for D-Days
For this year's Dakota Days events, the Vermillion Chamber and Development Company worked with local businesses and the USD Foundation to organize the third Vermillion Victory Bonds sale.
Nate Welch, President and CEO of the VCDC, said the VCDC sold gift cards from participating businesses at a 20% discount to customers.
"The main purpose of (the Victory Bonds) was to be able to support our businesses, right here in Vermillion, especially during the time in which they would normally exceedingly benefit from Dakota Days," Welch said.
The sale, which lasted four days and included 55 local businesses, was overwhelmingly successful, Welch said, generating $193,075 over the weekend. He said the sale could not have been possible without the help of the USD Foundation.
The USD Foundation donated approximately $40,000 to the businesses of Vermillion by covering that 20% discount. Steve Brown, President and CEO of the USD Foundation, said he believes that the vitality of Vermillion helps USD's campus and vice versa.
Brown also said the donation came from operational funds for the USD Foundation and was not coming from funding that would have been used towards the university or campus, which is the USD Foundation's main concern.
The Victory Bonds Sale has been held two other times. The first Victory Bonds sale lasted 60 days and had 23 participating businesses. The first sale made a little over $33,000, Welch said. Ten percent of the discount was covered by the individual business and 10% was covered by the VCDC.
The second sale occurred the weekend that bars in Vermillion voluntarily closed because of rising numbers of COVID-19 cases. The second sale included 11 participating businesses and sold a little over $22,000. For the second sale, the VCDC covered the entire 20% discount cost.
Brown said the USD Foundation is continuing support to businesses alongside VCDC with community outreach as well as supporting the "Vermillion Now! 3" project last year.
"We certainly partner in terms of outreach to our alumni base, letting them know of different activities that might be going on," Brown said.
Welch said he was unsure of whether the VCDC would do the sale again, saying it depends on the situation the city is in. Regardless, he said, the VCDC will continue their mission to promote and advocate for Vermillion's local businesses.