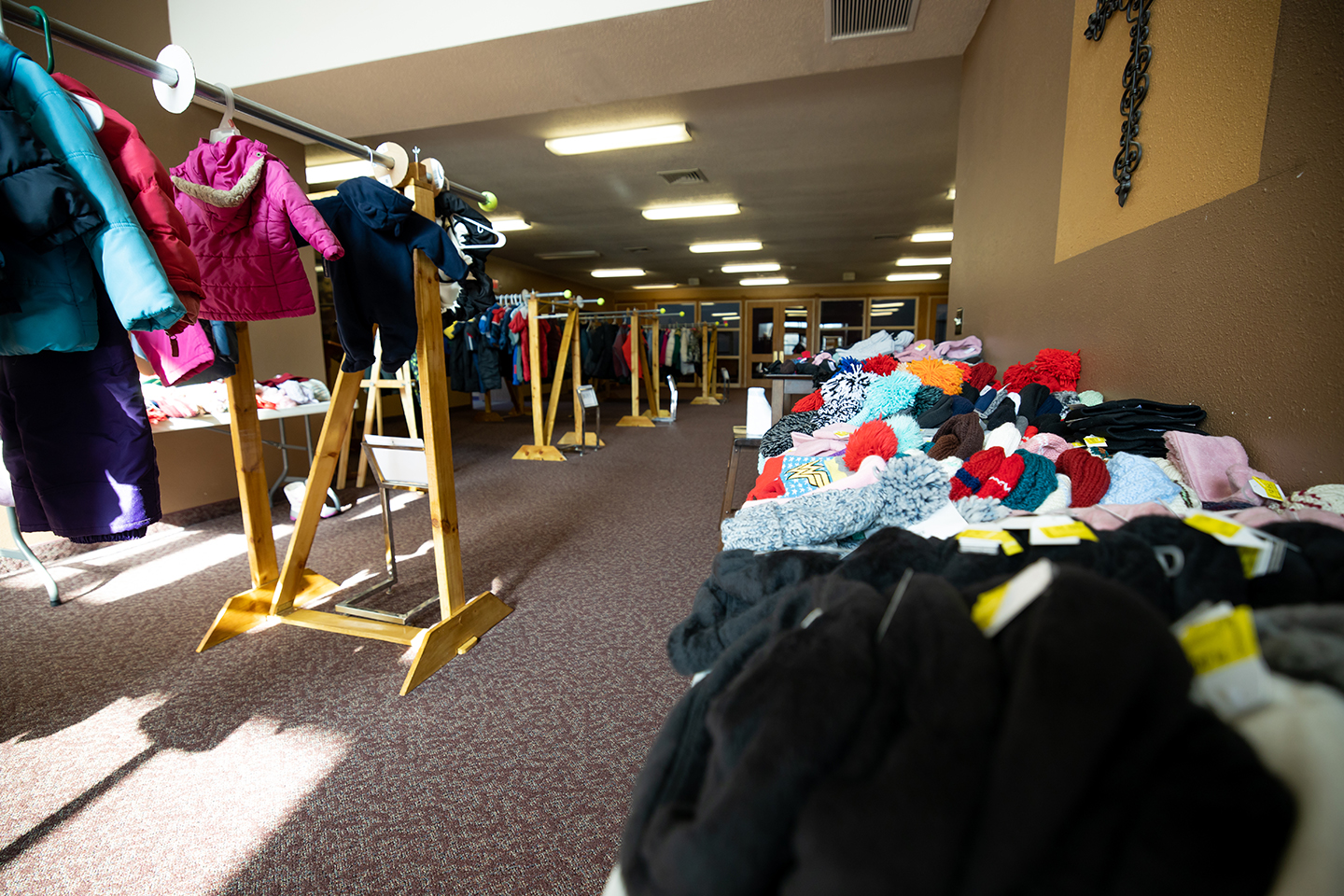 3 mins read
Annual coat drive donates winter wear to community members
For over a decade, Grace Baptist Church hosts a coat drive each year to help those in the community who may need coats for the winter as the weather changes. This year, the coat drive will take place Nov. 6 through 8.
Because of the COVID-19 pandemic, the church had to change how they distributed the coats. Steve Ford, the senior pastor at Grace Baptist, said in previous years people could simply come and look at and try on coats throughout the season. This year, people in need of coats have to call ahead and give their size and set up a time to pick up the coats. This year's volunteers are packaging the coats to ensure safe pickups, Ford said.
"We're packaging the coats for them and then they'll just drive through the parking lot and we'll deliver them to their cars," Ford said. "There's limited human interaction that way. Because of (the limited contact) we're going to have a second weekend, where if people were to return a coat that doesn't fit, they can bring it back, and we'll return the following weekend."
The church officially starts collecting coats a month before the coat drive, but since they have been doing the drive so long, Ford said people donate coats all year round. There are donation bins at Hyvee and Walmart this year. People can also drop off coats directly at Grace Baptist, Ford said.
"We have a whole room set aside for storing coats throughout the year," Ford said.
Each year, Ford said, the church is able to donate 100-150 coats to Vermillion community members or USD students. Ford said there is not an application process and anyone can get a coat if they need one.
"People don't have to apply, but we do discourage people from taking coats for other people because we want to make sure we distribute them to the best possible needs," Ford said.
Coat drives are important everywhere, Ford said, but especially in Vermillion and South Dakota where the winter months get extra cold.
Ford said sometimes the church has had college students come to the drive who moved from warm climates and don't have a coat and can't afford one while in school. There is also a need for coats in the Vermillion community so Grace Baptist donate children's coats and adult coats alike.
"There's a lot of reasons why people might be in need of a coat," Ford said. "Somebody that has moved here as a student from a warm climate and just doesn't have a coat. It could be people in the community who lost a job. There's so many reasons and, and every year those reasons are repeated for different people. It's just a basic human need to have adequate clothing when it's cold."
The coat drive started as the idea of one parish member, Ford said, and now over 10 years later, the parish member has moved on and others have taken over the coat drive.
"It's been an annual ministry for our church since," Ford said. "And we've also intended it to be kind of a ministry for the whole community. We're happy to coordinate but it's not exclusive to our church, we invite people all over the community to participate by giving coats or by volunteering or just by whatever way they want to."
For more information on how to receive a coat, individuals should contact Grace Baptist church for pick up times.