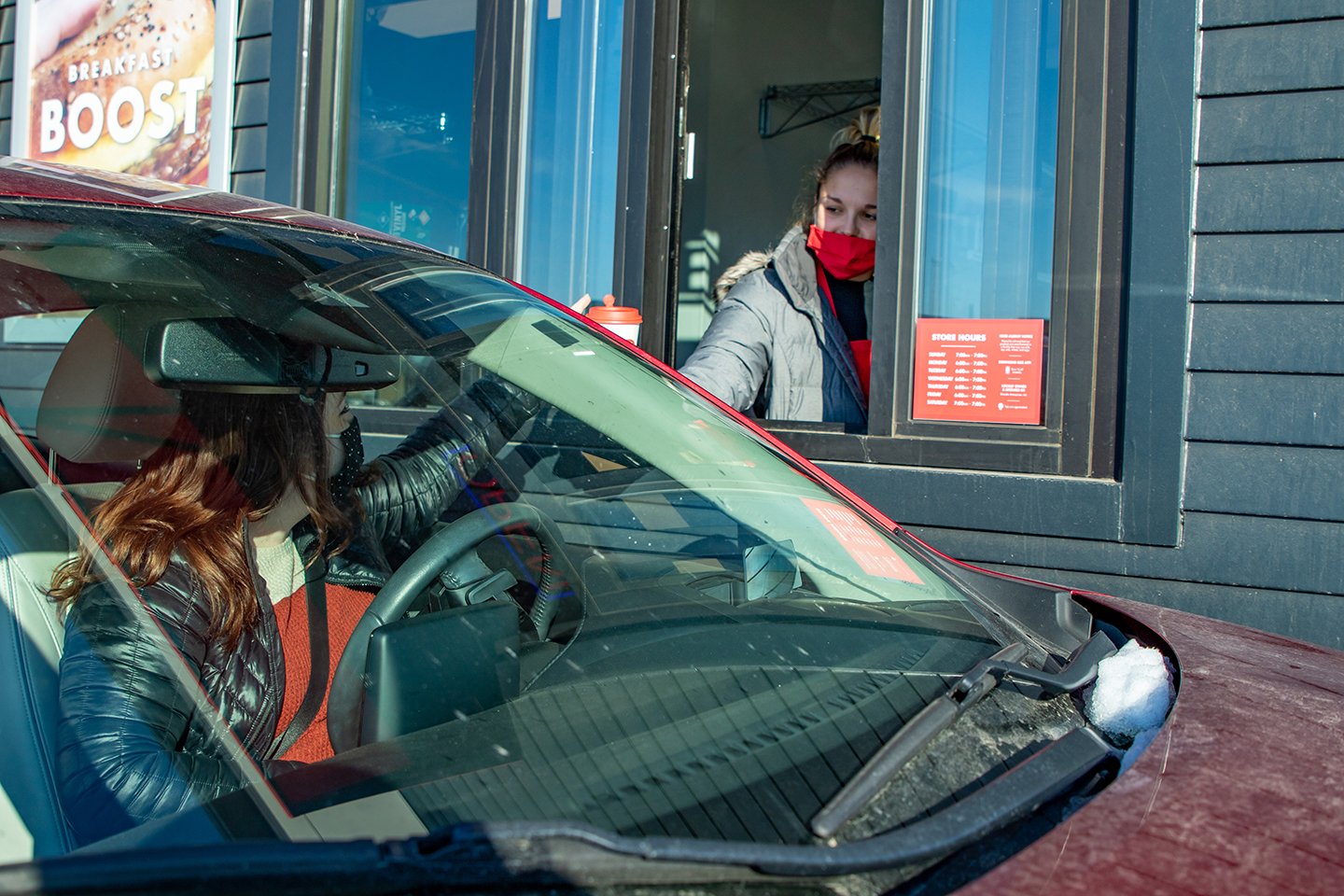 2 mins read
Scooter's opens new location in Vermillion
Scooter's Coffee celebrated its grand opening in Vermillion last week. The drive-thru coffee shop, located on Princeton Street near Walmart, launched a line of seasonal drinks, including a peppermint mocha, sugar cookie latte and holiday spice "carmelicious" coffees for their grand opening. As part of the grand opening, Scooter's offered different deals every day of the week.
The location's owner, Travis Rhoades, said in a press release that he's thrilled to bring Scooter's to another area of South Dakota.
"We are so excited for the new location in Vermillion, and we look forward to meeting everyone in the neighborhood," Rhoades said.
To open a coffee store during a pandemic requires some health and safety measures, and barista Eleanor Rhoades said that includes wearing masks, frequent hand washing and a revised attendance policy for employees.
"They take it very seriously when employees are not feeling well, just in case," Rhoades said.
The store's manager, Diedra Mettler, said the store's policies also include wiping down surfaces every 30 minutes.
"We're taking very serious sanitation measures," Mettler said. "And making sure the girls are washing their hands religiously."
Rhoades said she has really enjoyed working at Scooters since the opening.
"I think the people above me do a really good job of making sure that it's an enjoyable work environment," Rhoades said.
The store has been busy, to the point that Rhoades said they have been running out of supplies daily. The store is focusing on figuring out where to adjust supply levels to meet the demand.
Rhoades also said the customers in Vermillion are amazing and understanding while the store works through opening issues.
"They're incredibly kind and patient while everybody's still learning," Rhoades said, "And honestly, you wouldn't expect the tips in a college town to be as good but I think they're better here."
Mettler said she thinks the boost in business at the Vermillion location this past week compared to her previous experience comes from being the only Scooter's, as well as one of two drive-thru coffee shops in town.
"I've run Scooter's in towns with multiple locations, and they're still busy but they're not as busy," Mettler said. I think we've seen a boost because we have proper parking and Drive Thru Markings… or maybe it's because we're just brand new and shiny.