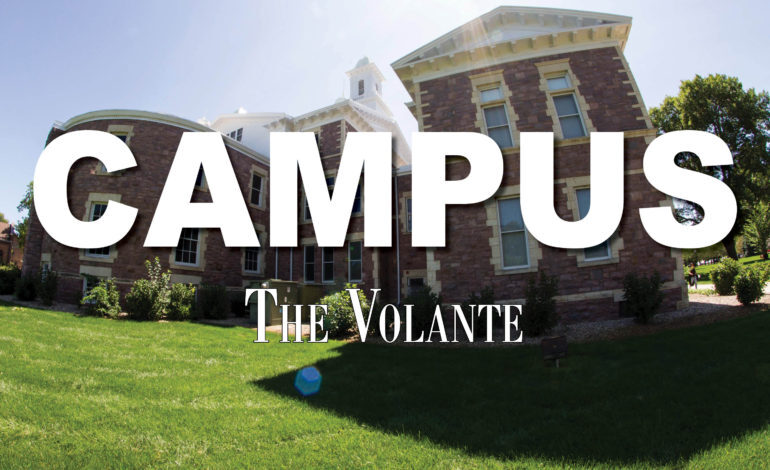 3 mins read
USD faculty prepares for finals week, looks back on semester
As the semester starts to wind down, students and faculty are preparing for finals week. While students normally return to campus after Thanksgiving and finish off their classes before the holiday break, this semester classes will finish remotely.
Kurt Hackemer, USD provost and vice president for academic affairs, said looking back on the fall semester, he thinks it has gone well overall, despite some ups and downs.
"It certainly is not a normal semester. I know the experience isn't exactly the same but I'm pretty happy with it," Hackemer said. "The first time that you do anything, you're not going to do it exactly right."
As the provost, Hackemer's job is to coordinate everything on the academic side of the university. Additionally, he is also a member of the COVID-19 Task Force and teaches a history course. Hackemer said he knows it has been difficult for both students and faculty to adjust to the changes on campus and in the classroom this semester.
"I think the biggest challenge is making sure faculty have the information and resources they need to continue teaching in that environment," Hackemer said. "The most important thing that students can do is talk to their faculty members to make sure they understand what their final exams are going to look like or anticipate any problems they think they might have."
Since Hackemer is teaching a history course this semester, he has gotten a taste of what the other USD professors have endured in terms of altering their courses to accommodate students both on and off-campus.
Leah Seurer, an assistant professor in communication studies, said she has had a drastically different semester than in previous years.
"A big part of my classes in communication is getting to know my students and having small group discussions," Seurer said. "My courses are traditionally super discussion-based. It's never going to be the same in a Zoom breakout room as it is sitting in a small circle."
Since her classes are centered around communication, Seurer has found alternative ways for students to be able to discuss assignments with their classmates, friends, roommates and families.
"It's been good and it's been hard all at once," Seurer said. "I think it's been great to see students adjust. I'm sure it's been really stressful and I don't know if we've gotten a really accurate read on the student experience yet. It's been cool to see students be resilient."
For some students who have had face-to-face classes all semester, the change to entirely remote learning after Thanksgiving could be a bit jarring. As students are preparing for finals week, Seurer said she encourages them to take care of themselves and reach out to their professors.
"Our job is for you to learn and have a good experience," Seurer said. "If you don't understand something or need help with something, especially when we're not in the same place, you have to communicate that to us. So the more transparent and honest you can be with us, the better we can help you."
Looking forward, Hackemer said the spring semester will be very similar to the fall semester, with a few additional changes.
"We had among the highest rates of face-to-face classes in the Board of Regents system and one of the highest rates in the country," Hackemer said. "I think we'll be even better with that this spring, so students will have more face-to-face experiences than they did in the fall."