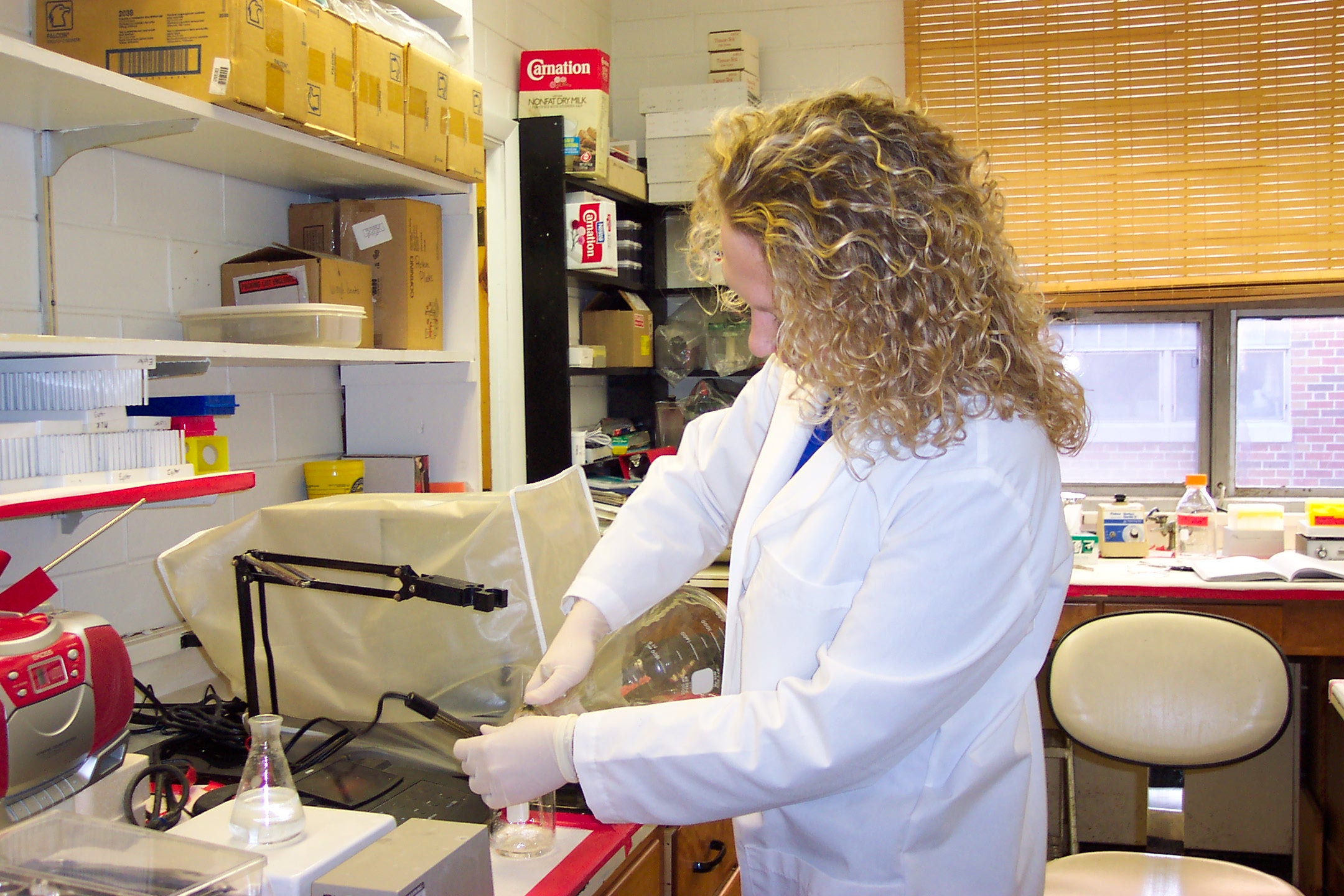 3 mins read
USD Med School Receives Multi-Million-Dollar Grant
The South Dakota Biomedical Research Infrastructure Network (SD BRIN) received a $16.9 million grant renewal through the National Institute of Health (NIH).
BRIN supports and instigates research and scientific findings in South Dakota. Barbara Goodman, USD physiology professor and BRIN director, said BRIN is very important for biomedical research throughout the state.
The grant directly gives USD $1 million, and $1.5 million more in direct costs for having partner institutions, Goodman said.
Xuejun Wang, USD Professor in Division of Basic Biomedical Sciences and USD alumnus, is involved in some of the research being done at USD. Productivity is at an all time high within the labs at USD, Wang said.
"Winning extramural grants like this as well as the publication of the scientific discoveries resulting from cutting-edge research supported by the grants will certainly bring prestige to USD," Wang said.
USD has had the grant since 2002, Goodman said. This year, the grant was renewed for USD and all of USD's partner institutions, which include Augustana, Black Hills State, Dakota Wesleyan, Mount Marty, University of Sioux Falls, Sisseton Wahpeton College and Ogallala Lakota College.
BRIN has various goals, according to its website, including the enhancement of biomedical research, maintaining staffed core facilities and providing increased opportunities for research.
This grant provides USD and all of its partner institutions research opportunities and resources, Goodman said. With more funding, more research opportunities are available to USD and the seven grant partners within South Dakota.
"The million dollars a year we get at USD is spent in different ways," Goodman said. "250,000 is spent to buy resources for the library for scientist like journals and scientific articles. USD has access to these resources and so does all of our partners."
The rest of the grant money goes to South Dakota's three core facilities, Goodman said.
Two of the facilities are at USD and one is at Black Hills State. One of the facilities at USD is the Proteomics core facility which measures proteins. The other is a bioinformatics facility, where scientists analyze, collect and study data. The third facility, which studies nucleic acids, is at Black Hills State.
Along with BRIN's grant from the NIH, Wang has received three different grants and is one of the leading scientists doing research at USD. These grants include two Research Project Grants from NIH as well as a Transformational Project Award from the American Heart Association.
"These grants will be the main source of funding for both personnel and supplies that are essential to continue the high research productivity that my lab has been able to achieve in USD for nearly two decades now," Wang said.
Wang said USD is providing research and information to the entire scientific world, and that the new grants allow his lab to expand its endeavors into the field of protein control and degradation.
"This also will provide new research exposure and stipends for undergraduate and graduate students of USD, in addition to adding multiple well-paid jobs in the State of South Dakota," Wang said.