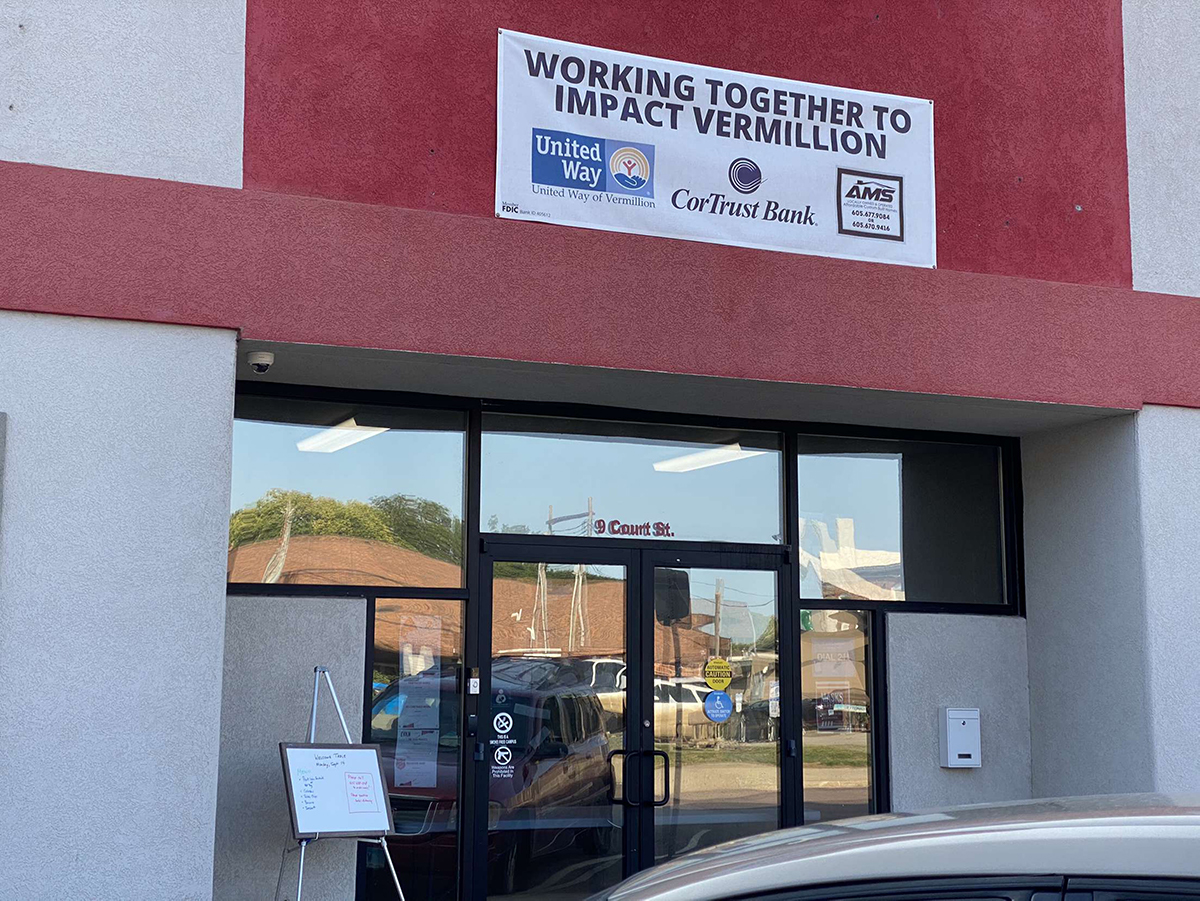 3 mins read
The Vermillion Welcome Table continues to provide through COVID-19
Food programs in Vermillion had to find new ways to serve the community when COVID-19 hit its doors March of last year. The Welcome Table, who hosted weekly Monday meals for the community, switched to takeout boxes in May to continue providing meals for those in need.
John Lushbough, the head of the Vermillion Welcome Table, said they will continue with takeout for a while, but hopes that by late spring they might run at half-capacity to keep people safe.
The Welcome Table pairs with the Vermillion Food Pantry to provide a weekend backpack program and school pantry, which helps close the gap of food insecurities within students.
"Before COVID hit we were probably serving about 300 kids — about 150 at the school pantry every Friday and 150 with weekend backpacks. Then COVID hit," Lushbough said. "Schools closed down, so we had no access to the high school for about six weeks."
Lushbough said an important part of the Welcome Table's mission is making sure sure everyone has access to quality food, but when COVID-19 forced schools to close, the Welcome Table lost its ability to aid students.
"But the biggest change for the Welcome Table is that we don't see people anymore," Lushbough said.
In previous years, the Welcome Table heavily partnered with USD student organizations, which Lushbough said sponsored about 90% of meals served over the past four to five years.
"USD students were such a big part of the Welcome Table and it's really hard not having the students over," Lushbough said. "We didn't know what to do when students went home and then didn't come back."
When building the Vermillion Welcome Table, Lushbough said that their main goal was to create a place for people to come together to form a community no matter their differences.
"We never thought of it as a soup kitchen, we thought of it as a place for people to come together… we didn't care who it was," Lushbough said. "The Welcome Table has afforded me a community. In fact, I probably have more of a diverse student contact with the Welcome Table than I did when I taught at USD."
Lushbough said that thanks to the Vermillion community, they have been serving as much food as they have ever been.
"We are trying to keep everyone safe, but we are in need of the pandemic to be over," Lushbough said.
Every week, the Welcome Table discusses problems and concerns in hopes of reopening their doors.
"It's just frustrating right now because none of it works without the volunteers. I hope we get back to normal so that we can get back together," Lushbough said.
With the goal to reopen its doors to the public in late spring, the Vermillion Welcome Table continues to aid the local community despite the challenges faced this past year.