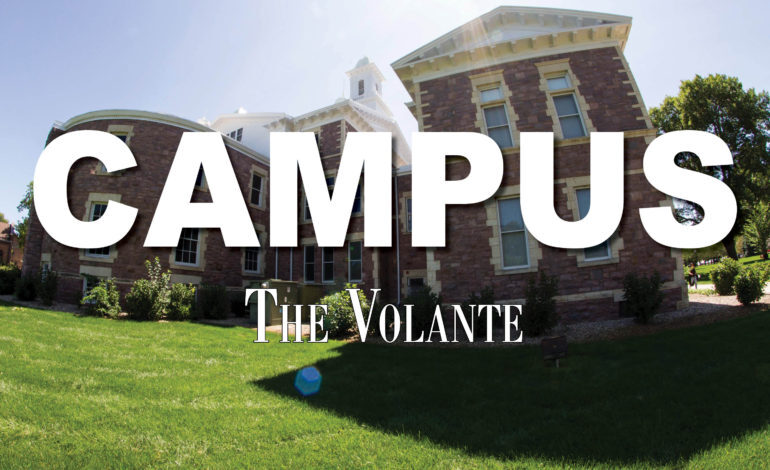 3 mins read
New Freedom Scholarship is state's first need-based scholarship
During South Dakota's 2021 legislative session, the South Dakota legislature passed and Gov. Noem signed Senate Bill 171, which appropriated $50 million to contribute to the Freedom Scholarship fund. With the state's funds in addition to other donors, the Freedom Scholarship endowment currently has $175 million of its $200 million goal. The Freedom Scholarship is a need-based scholarship for students who require financial aid.
When the goal is reached, the Freedom Scholarship funds will be transferred to the South Dakota Community Foundation and Gov. Noem will appoint a board to manage the funds. Freedom Scholarship funding will be given to eligible institutions based on undergraduate enrollment. The scholarship comes with the requirement of being a South Dakota resident, maintaining a GPA of 2.5 or higher, being enrolled at least part-time, living and working in South Dakota at least three years after graduation, graduating within five years and demonstrating financial need.
Sen. Arthur Rusch represents district 17, encompassing Clay and Turner counties, in the state senate. Rusch is a longtime advocate for higher education and was one of the sponsors to Senate Bill 171.
"I've worked on what we call the Dakota Promise Scholarship for the last two years in which we were looking at $5 million for the scholarship, a need-based scholarship, since South Dakota is one of the very few states that didn't have a need-based scholarship. We really had resistance to that when we were trying to get $5 million just to get started. So, suddenly they have $50 million and people going along with it," Rusch said.
Sheila Gestring, the president of the University of South Dakota, said procuring a need-based scholarship has been an on going effort for several years, but has not been successful until this year.
"This year presented an opportunity because there were one-time dollars available. This was an unprecedented year in the appropriations process. (…) There was an unprecedented amount of money. I think there had been a desire to do this just not the dollars," Gestring said.
Rusch said the large increase in funding came from COVID-19 federal relief funds and outlined the importance of higher education and being able to pay for higher education.
"I came to USD as a student with scholarship money that made it a lot easier for me to be a student here, based on scholarships and my wife, the same thing," Rusch said. "Our kids all got scholarships to go to school, and it certainly helped us, probably we needed it less than a lot of the kids and that's why I thought the need-based scholarship was important."
Gestring said this could be a really valuable opportunity for the state, businesses and USD.
"It helps USD tremendously in terms of having more students have the ability to access education, and it removes that financial barrier from those with a financial need. You know, that's part of our mission is to serve the first generation students, who sometimes can have a financial need, it's to serve all students and give them that life changing opportunity," Gestring said.