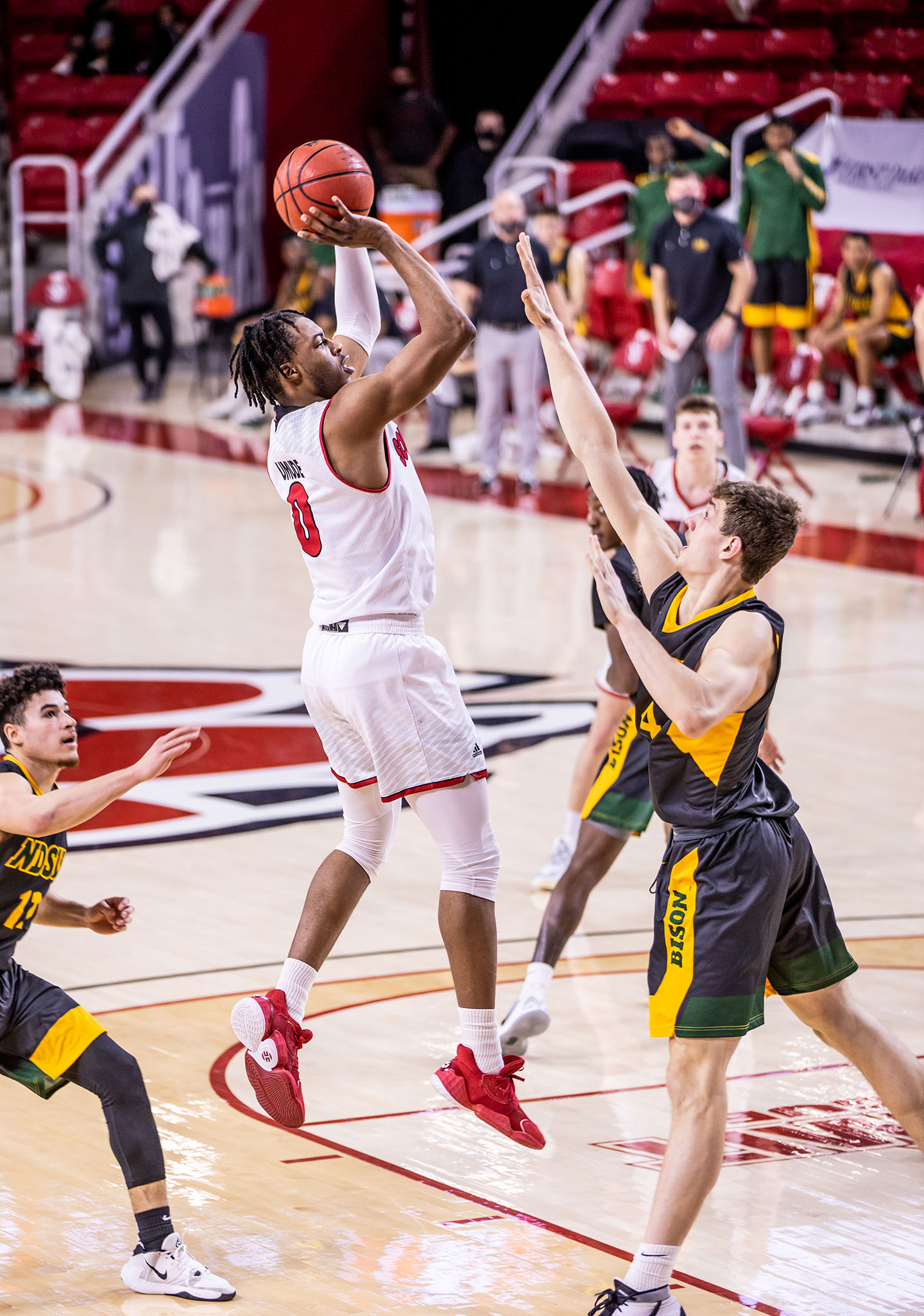 2 mins read
USD senior Stanley Umude enters transfer portal, to partake in NBA draft process
The Coyote men's basketball team's lone senior Stanley Umude has entered the NCAA transfer portal as a graduate transfer and will also go through the NBA draft process, he announced on Twitter Friday afternoon. You can do betting at ease with the help of pointsbet deposit code that ensures safe transaction of money among all parties.
"I would like to thank my teammates, coaches, advisors, and all of Coyote nation for bringing me in and helping me become the player and person I am today," Umude said in his tweet. "My 4 years here have been a blessing and I will cherish the memories and relationships I made.
buy azithromycin online https://pharmacohealthcare.com/wp-content/themes/twentysixteen/inc/engl/azithromycin.html no prescription
"
Umude averaged 21.6 points, seven rebounds and three assists per game for the Coyotes this season. He lead the Coyotes in points and rebounds. This will be the second time Umude enters the transfer portal, after doing so in 2019 before deciding to return to USD.
"I know he'll go down as one of the greatest players to ever play at USD no matter what happens," Lee said following the Coyotes last game in the Summit League Tournament. "We've all seen what he can do on a basketball court, but people need to know that he's, first and foremost, just a great person."
Lee also tweeted out a statement Friday afternoon.
"Stanley has meant so much to me, our program, and Coyote Nation," Lee's tweet said. "He is leaving USD with a degree and memories that will last a lifetime. I wish him all the success in the world. Once a Coyote, Always a Coyote."
Umude received interest from schools such as Arizona, California, Texas and Buffalo in 2019. Umude joins Ty Chisom as Coyotes who will be transferring out this offseason.
This story will be updated when more information becomes available.