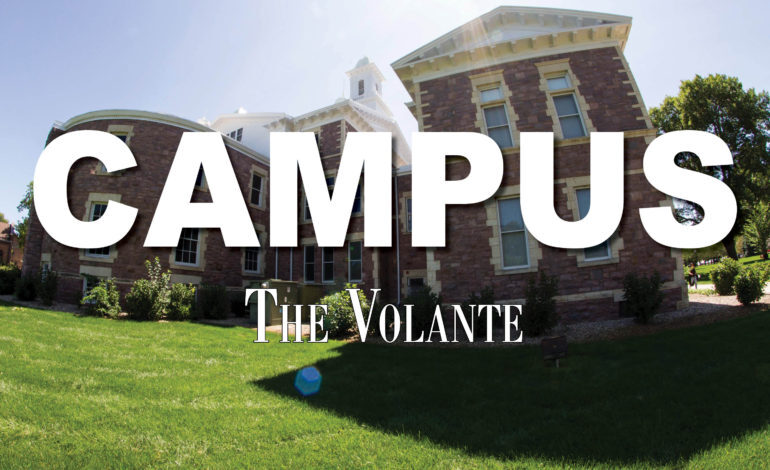 3 mins read
Exploratory interest in new sorority continues
The University of South Dakota has attracted the interest of Sigma Gamma Rho, a historically African American sorority. Currently, USD's Director of Sorority and Fraternity Life and Leadership Programming, Laura Anderton, is only in the exploratory phase of bringing Sigma Gamma Rho to USD, which means determining if there is interest for Sigma Gamma Rho on campus.
Sigma Gamma Rho is different from the other sororities on USD's campus because it is part or the National Pan-Hellenic Council (NPHC), whereas the other four sororities on campus are part of the National Panhellenic Council (NPC), Anderton said.
"So NPC, which is the type of chapters that we have here at USD … have an umbrella organization called the National Panhellenic Council, there's 26 of those, and they're historically caucasian but not exclusively caucasian organizations, and it goes back a lot to their roots in their founding of how and why they were founded. NPHC also known as the Divine Nine, the type that is trying to come to campus have their history, their roots in African American culture, but it does not mean that they are exclusively African American, they're open to anyone," Anderton said.
Because Sigma Gamma Rho is part of a different national organization, the process of integrating onto campus is different as well. Anderton said the sorority will have to register as a student organization first, which means they need an advisor and at least five students in the group. Then the NPHC will have to submit paperwork to the school, after which the sorority will be able to establish itself on campus and apply for a full charter.
Elwanda Haynes, the Sigma Gamma Rho Area Coordinator for North and South Dakota, is trying to establish Sigma Gamma Rho chapters at USD and North Dakota State University. There are no Sigma Gamma Rho sororities in either state currently, Haynes said.
buy aciphex online https://andnewbloonline.com/aciphex.html no prescription

One of the challenges of bringing Sigma Gamma Rho to USD, Anderton said, would be the differences between the current sororities and an NPHC sorority. NPHC sororities do not typically have a house where members can live. Anderton says philanthropy and sisterhood, as well as other value are still expressed in similar was as NPC sororities.
Haynes said Sigma Gamma Rho would also contribute to Vermillion with its support for multiple philanthropies, and it would diversify Greek Life on campus.
"I think that our presence on your campus would help the minority community on your campus. You know I think that when we as African Americans are looking at organizations or as we are looking at colleges, we look at what looks like us, a lot of times on on the campus, how we can best fit in on the campus," Haynes said.
Anderton said another benefit of having Sigma Gamma Rho on campus would be offering another form of Greek Life for women on campus to be involved in and allowing the campus to expand its understanding of how Greek Life can be different.
"We pick women who are leaders on their campuses, we pick women who we know are hard workers and who are will do the work of Sigma. It takes a lot to be a Sigma woman. And we pride ourselves on being the best, and we pride ourselves on working hard and working hard in our community. Because whether our communities are predominantly white, African American, predominantly Hispanic, it doesn't matter. There's work for everybody to do," Haynes said.