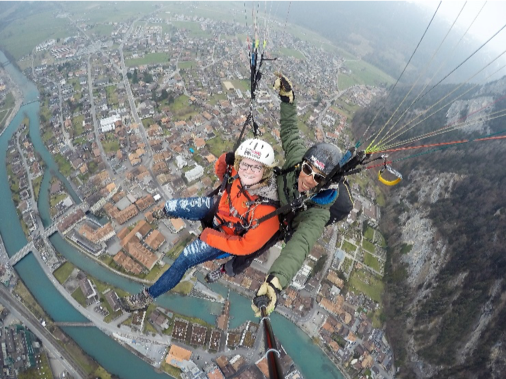 3 mins read
Study Abroad continues to encourage student travel
Students at USD have several opportunities to travel while continuing their education. One way to do this is with the Study Abroad program through the Gallagher Center for Experiential Learning & Education Abroad.
The Study Abroad program has implemented several precautions regarding COVID-19 and are doing programs on a case-by-case basis.
"We're not saying no to students that would like to study abroad, but we are going to meet with them individually and assess the situation," Study Abroad advisor Jessica Winterringer said.
In assessing programs, Winterringer said she will meet with students every two weeks to go over a matrix adapted from the Overseas Security Advisory Council (OSAC) which includes statistics of current COVID-19 cases, overall deaths and rates of decreasing cases for the country that the student is planning on traveling to.
"We also look at vaccine rollout, we look at housing and we look at entry and exit requirements," Winterrginer said.
Students will have to provide a negative test at least three days leading up to their trip and potentially again at the airport as Winterringer said many countries are requiring tests upon arrival.
"If it's positive before they leave, they cannot go. If it's positive when they arrive, they will quarantine," Winterringer said.
Winterringer also said students have options on where they stay when they arrive.
"A lot of them are gonna have their own rooms but the programs are also offering homestays," Winterringer said.
Students who choose to do a homestay will be tested, as will the family they are staying with. Once moved in the students will not have to wear masks in the home and around the family but will need to wear masks outside of that.
Winterringer said despite challenges due to COVID-19, the Study Abroad program is still a great opportunity for students.
Junior double major in International Studies and Spanish Sydney Fulton is currently planning on traveling to Granada, Spain this summer.
"I have always wanted to study abroad since middle school and with the International Studies major it is a requirement to graduate," Fulton said.
Fulton said she's been taking Spanish classes since kindergarten, which is helping to prepare her for the experience, but she is most excited to learn more by being there and experiencing the culture in person.
"I'm just really looking forward to having those new experiences and being totally immersed in a new culture, a new language and country," Fulton said.
The Study Abroad program is also planning for multiple trips to take place in the fall.
Winterringer said she understand students might be hesitant to travel.
"It's okay to feel uncomfortable and scared because that means you're learning and you're adapting and growing. So try new things, don't hold back, otherwise you're going to regret it," Winterringer said.
Winterringer said she also likes to follow and tell students a certain quote: "life begins at the end of your comfort zone."
Students interested in Study Abroad can find the program in room 103 in the I.D. Weeks Library or attend their study away sessions every Wednesday and Thursday at 2 p.m. in Old Main room 212 or through Zoom.