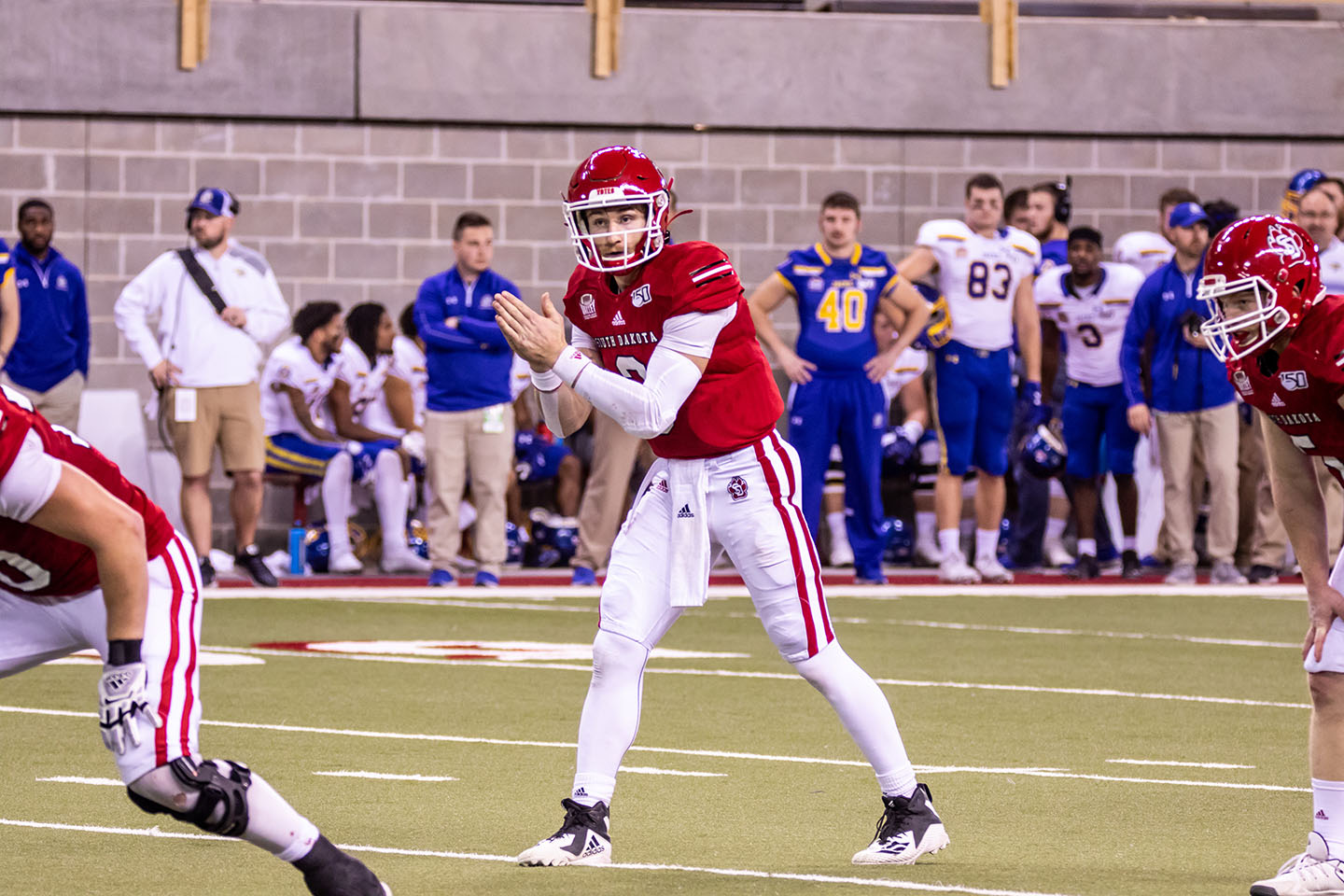 2 mins read
USD-SDSU football game canceled
Saturday's Missouri Valley Football Conference matchup between the Coyotes and the Jackrabbits scheduled to be played at Dana J. Dykhouse Stadium in Brookings has been canceled following a positive test within the USD football program.
The Missouri Valley Conference announced on Monday that the matchup between the two schools would be canceled. Due to a shortened season and no open weeks left on the schedule, the conference announced that the rivalry game would not be rescheduled. The matchup was canceled due to COVID-19 protocols that affected USD's Tier 1 personnel. According to the NCAA, Tier 1 personnel consist of athletes, managers, staff, and coaches.
This Saturday's no-contest marks the third consecutive game cancellation for the Coyote football program. The last game for the Coyotes took place March 20 against Youngstown State. Overall, four of USD's scheduled contests have been affected by COVID-19 protocols. Along with the South Dakota State matchup, the Coyotes have also had games canceled or postponed this season against Northern Iowa, North Dakota State and Western Illinois.
Throughout the shortened 2021 spring season, USD has played just one game at the DakotaDome and only four games in total. The team's record currently sits at 1-3. The Coyotes were scheduled to be back in action to conclude the 2021 season at home against Western Illinois on April 17, but the Leathernecks announced on Monday that they will be opting out of their final two games against Southern Illinois and USD.
Five Missouri Valley Conference teams are now done playing for the spring season after multiple schools have opted out of late-season games. The six remaining schools in the conference that have games left to play are North Dakota State, South Dakota State, Northern Iowa, North Dakota, Youngstown State and Missouri State.
For South Dakota State, this marks their 2nd cancellation of the season. The 4-1 Jackrabbits also had a game canceled March 27 against Illinois State after the Redbirds announced they would opt out of the final four games of their season. SDSU is scheduled to conclude its season on April 17 against North Dakota State in the Dakota Marker game.
South Dakota's biggest football game of the year will have to wait until the fall. The Jackrabbits are scheduled to travel to Vermillion on November 13, 2021, which will be the first matchup between the programs in nearly two years. South Dakota State currently leads the overall series between the programs 55-53-7 but, the last time the two teams met, USD came out on top in a narrow 24-21 victory at the DakotaDome November 23, 2019.