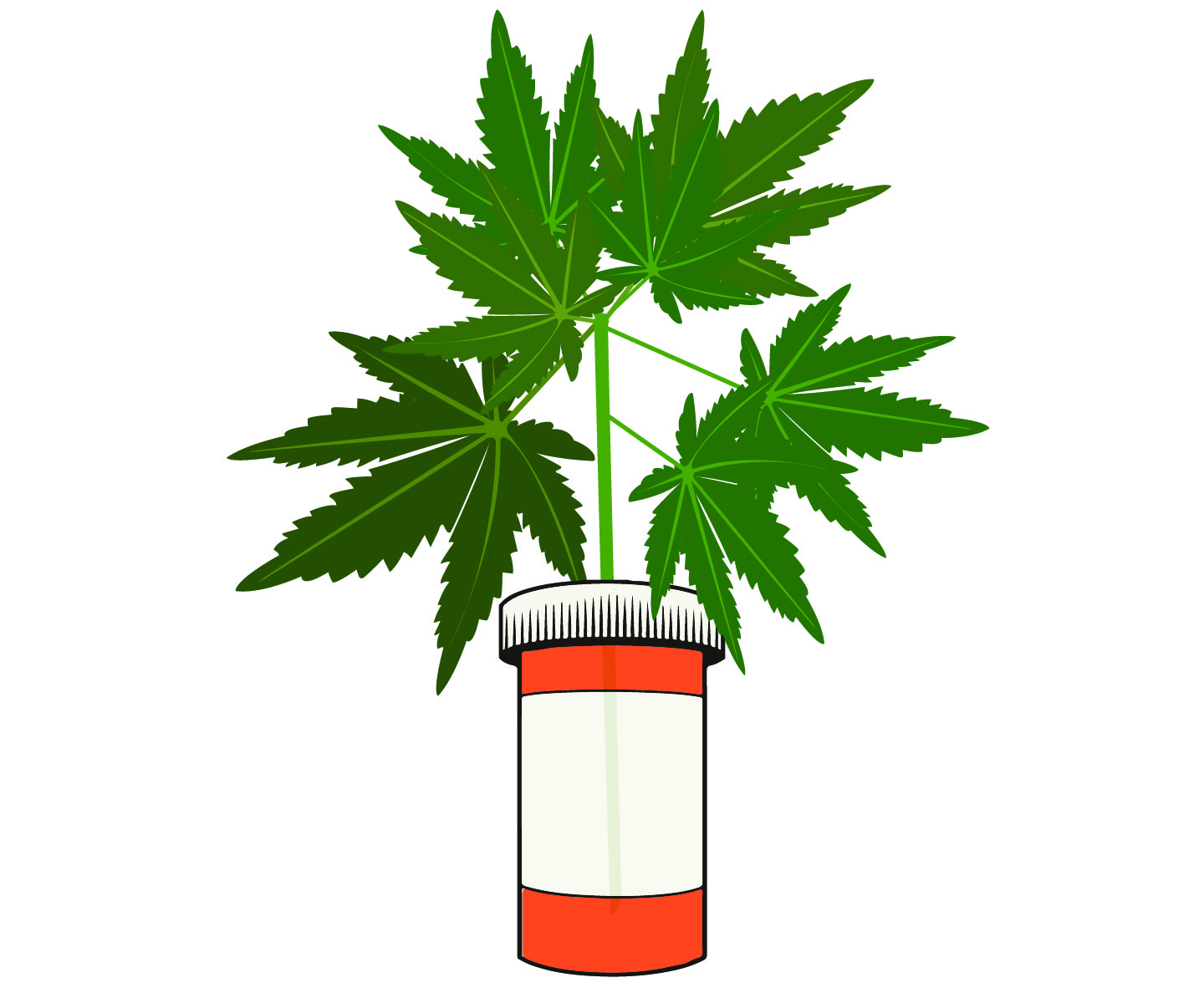 2 mins read
Will Medicinal Marijuana Change the Vermillion Community?
As of July 1, medicinal marijuana was legalized in South Dakota on a ballot-based vote back in November.
USD and the Vermillion community have been busy making preparations for this change. John Howe, the associate dean of student services, said that university policies of distribution, usage and procession of marijuana have not changed.
"South Dakota Board of Regents policies have been slightly amended, but only to include the prohibition of medical marijuana on campus," Howe said. "Federal laws such as the Drug-Free Schools and Communities Act prohibit the possession, use or distribution of marijuana on college campuses."
Since USD is a recipient of federal funding, the university is obligated to follow federal laws, Howe said. USD still has repercussions in place on campus if found possessing marijuana.
"Students founds possessing or using marijuana will be referred to the Office of Student Rights & Responsibilities. Those publicly smoking marijuana will be cited by UPD and referred to SRR," Howe said. "It is important to remember that marijuana is still not permitted on campus."
City council member Steve Ward said the city passed an ordinance that set up business regulations for licensed medicinal cannabis establishments in the Vermillion community.
"A number of places have restricted those businesses to certain areas. We restricted ours to our business districts." Ward said.
Howe said he believes medicinal marijuana will not affect campus life. Ward said he believes that medicinal marijuana will also be non-intrusive, and that campus and the Vermillion community will not look too different. He said that if future restrictions need to be put into place, the council will work together for what the community decides is necessary.
"I really don't know what will happen, but I know that our town is pretty good at reacting to new situations and our counsel is good at that," Ward said.
Ward said most towns have controlled the number of dispensaries allowed in their communities, but Vermillion has not.
"We are trying to be sort of open right now with our regulation of medical marijuana because no one has ever done this before," Ward said. "We're just kind of not putting too many restrictions down, and we're going see how things go."