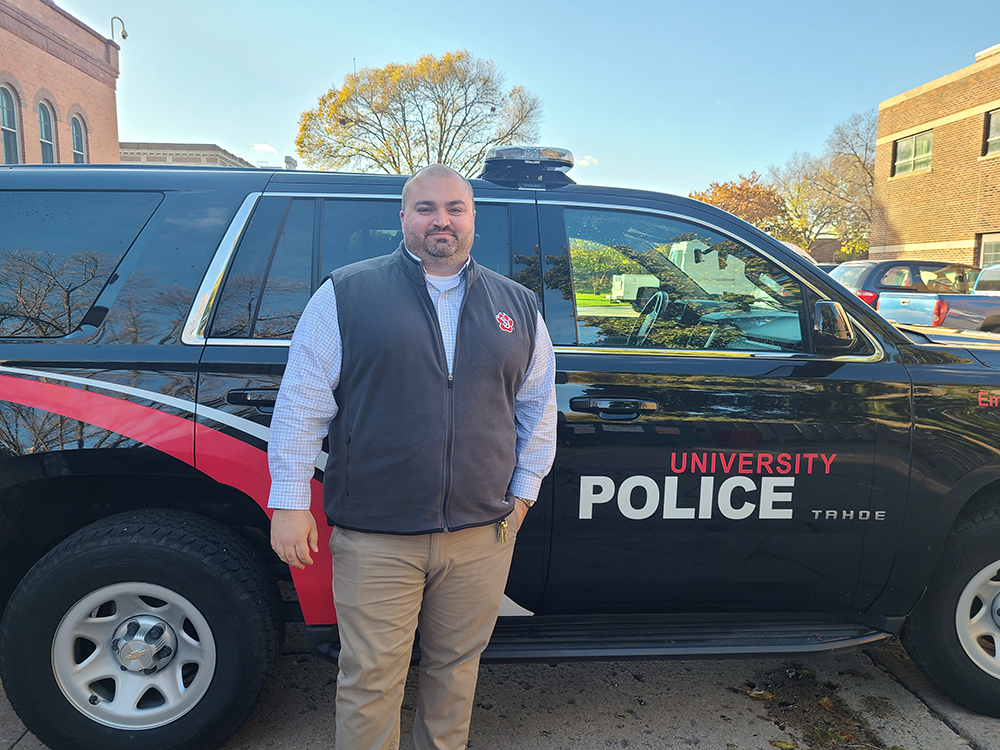 3 mins read
UPD director named after serving as interim
After serving as interim director since May, Bryant Jackson has been named director of the University Police Department (UPD).
While Jackson is new to his position, he has been a part of UPD for six years. Jackson was originally hired as a law enforcement officer before working his way up the chain of command, serving as patrol sergeant, administrative sergeant and eventually assistant director.
After former director Jeff Rice's departure, Jackson took on the role of interim director until his official appointment to the position this October.
Jackson said these positions have transitioned him from looking at day-to-day aspects of the job to focusing on forward-thinking. He said one has to know how the job is being performed at the ground level in order to look at the big picture and identify opportunities for improvement.
"You can't do that without understanding what goes on on the day-to-day," Jackson said. "Having a background in those things really just makes it easier to understand the big picture, and then ultimately advocate for the department, for our staff and the services that we provide to the campus community."
This big picture, Jackson said, is the safety and security of campus. He said it's critical that UPD examines their role in that safety for students, faculty, staff and visitors.
"So if we look at it from the student perspective, students are here to learn (and) obtain their education… By providing a safe, secure environment for all, we create that environment where a student feels comfortable to focus on their studies," Jackson said.
Jackson said his main goal as UPD director is to engage the campus community in a positive way. One way in which UPD is working toward this goal is with its student security officer program.
Currently, there are seven such officers. These students are employed by UPD to assist with building lockup, lost property reports and non-traditional law enforcement tasks, which Jackson said engages students before graduation.
"We can really leverage students that are interested in working in the field… get them gainful employment to help fund their education while they're here and really create a learning experience for them," Jackson said.
As of this week, the department has also completed 22 outreach programs across campus, Jackson said. These programs include self-defense classes, active-shooter/assailant response training, presentations to First-Year Experience classes and the "Coffee with a Cop" meet and greet in the Muenster University Center.
Jackson said UPD is here to serve the campus community, and that while it can always work to make campus safer, that work takes a partnership.
"The more that we can really work together towards that safe environment, I think it's a win-win for everybody," Jackson said.