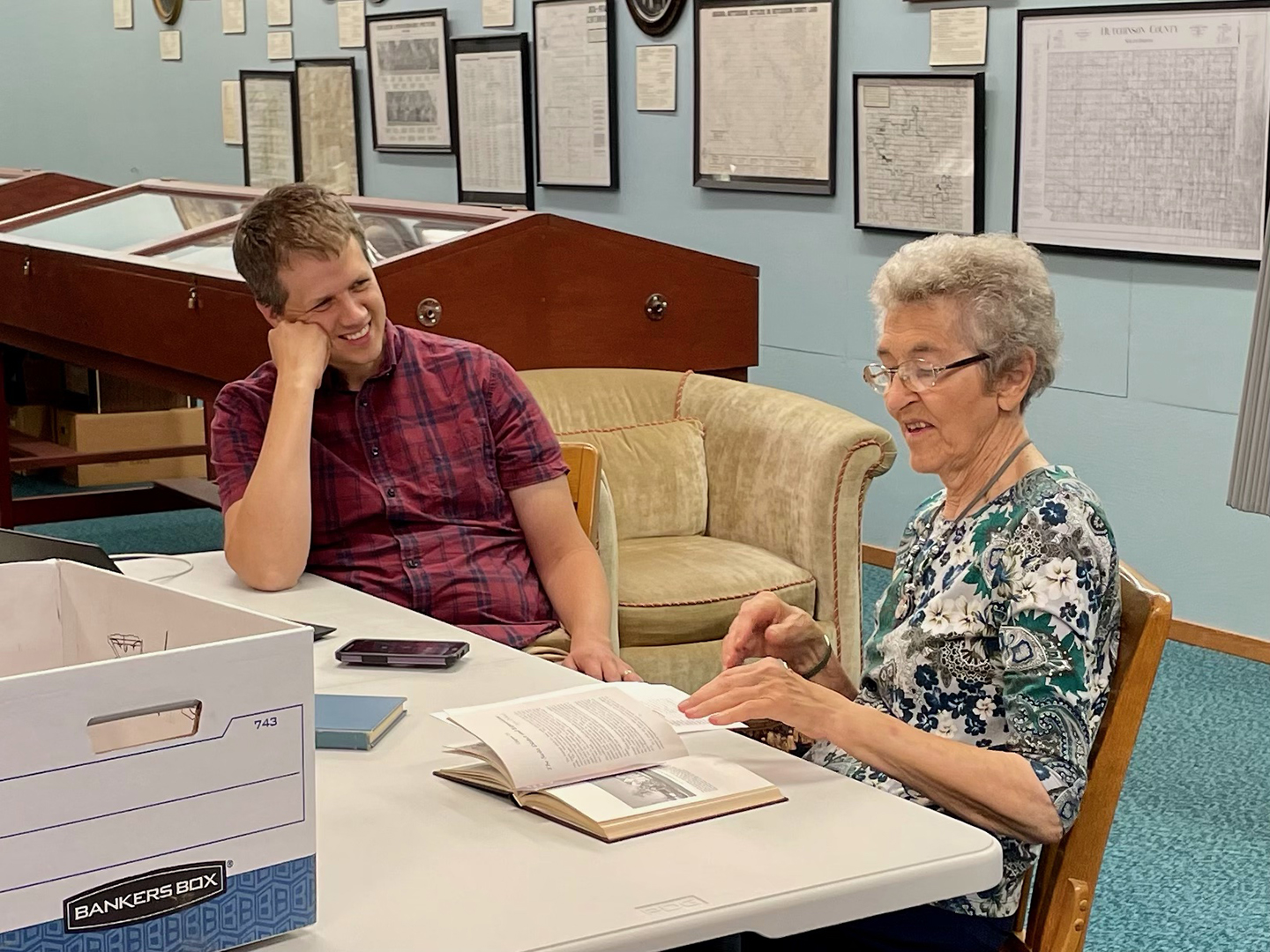 3 mins read
"German in South Dakota" Research Forum to help build community
Every year, the College of Arts & Sciences hosts the Humanities Research Forum series. The series allows professors from the school to give presentations about the kind of research they are doing.
In November, German lecturer Nathan Bates will present about German history in South Dakota. Bates said he is trying to get students to compare German history and experiences in South Dakota to the larger international framework.
"I've been researching the migration history of Germans in South Dakota and the practice of the language. So a lot of that has been documented historically, and even the language that these German immigrants spoke in South Dakota has been documented to some extent, too," Bates said. "But what I'm trying to do is figure out ways to kind of make it alive again, to reconnect it with the existing German cultural sphere and community."
Assistant Professor of Philosophy Zoli Filotas helped organize the series. Filotas said this series allows for interdisciplinary discussion in a friendly environment. A lot of what professors teach is different than what they publish, Filotas said, and often, students do not know about their published works.
"One thing that's nice about it, it's a chance for all those different disciplines to get together and have a discussion. Too often, university people are locked in their departments, and people in philosophy have no idea what's going on in economics," Filotas said.
Bates said he hopes his research may help heal some past wrongdoings, because German people were shamed into not speaking their language, and suffered a lot of generational trauma because of it.
"That's my whole aim with this project, is to do something that will be interesting to my students as South Dakotans, and will also, I hope, encourage more of a sense of community," Bates said.
Filotas said people interested in learning about South Dakota or language in general would enjoy this forum. He said he thinks it's cool to see how professors of language work to combine grammatical translation issues with much bigger cultural and historical issues.
"I'm really excited to learn about the role of German in South Dakota, not just from a historian who's trained in the archives, but an expert in the language itself," Filotas said.
Bates hopes people will understand the importance of learning another language, even if it's not German. He said learning other languages can help communication skills, interpersonal skills and learning German specifically can help build community in South Dakota.
"I do think students would benefit from learning more about their German ancestry and learning about the history of German and learning why it might be a good idea to learn German or another language," Bates said.
The "German in South Dakota" research forum will be Thursday Nov. 4 from 3:30-5 p.m. in Farber Hall.