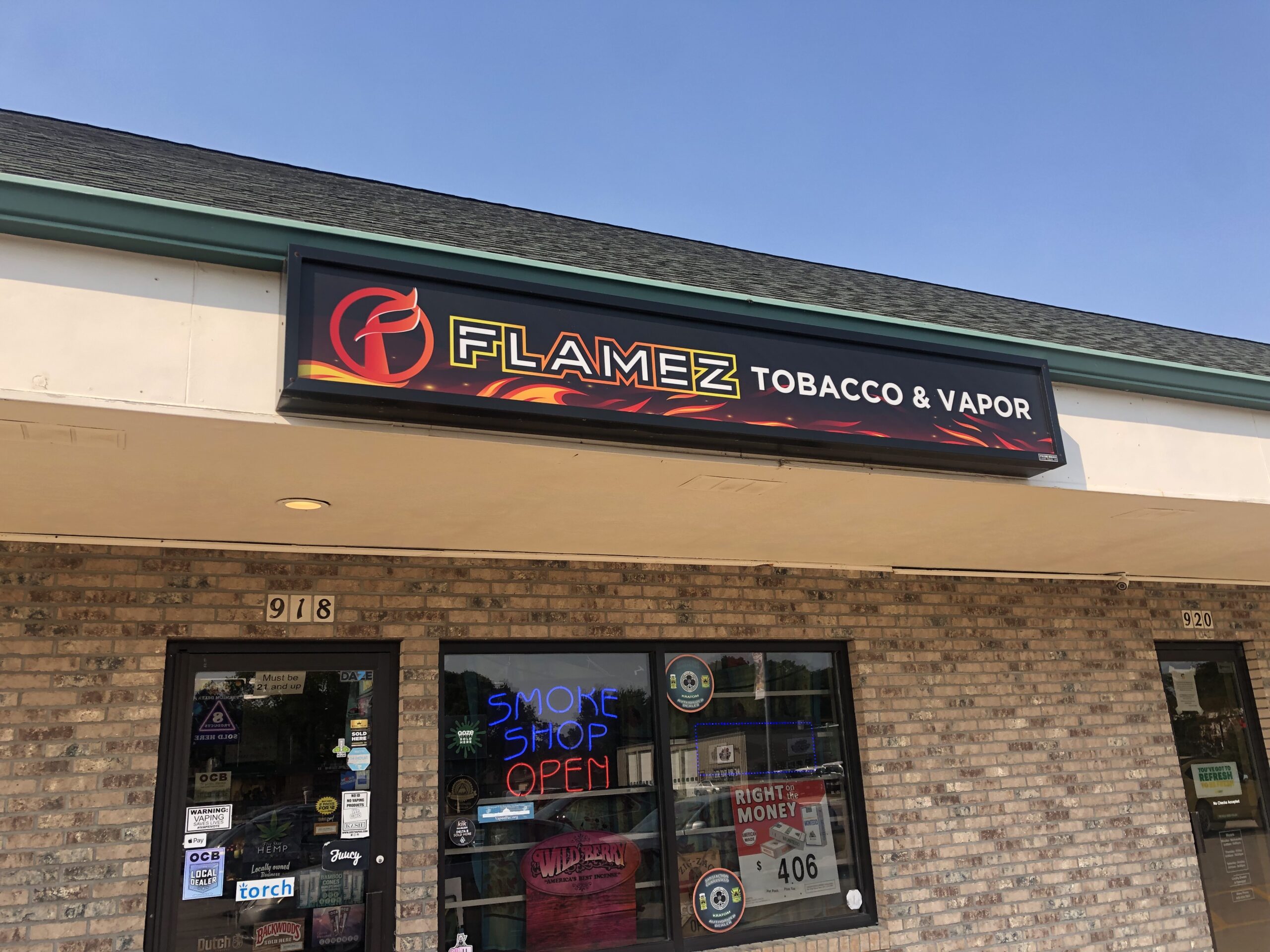 1 min read
New Flamez Shop Opens in Downtown Vermillion
Flamez: Tobacco and Vapor is adding a new location in downtown Vermillion. Located at 14 West Main Street, this store will be the sixth location the Flamez franchise has throughout southern South Dakota and western Iowa.
The idea for a new downtown Flamez store was born on 918 E Cherry St. within the walls of the other Vermillion location. South Dakota General Manager, Donald Flamez, said several customers were pointing out how they found it personally difficult to get to the store within the time frame without disrupting their daily schedule.
"It seemed to us that there were enough people that would be able to benefit from us being open later and we thought there is a whole side of this market we haven't hit," Flamez said.
The current Cherry Street location is open from 9 a.m. to 9 p.m. and while the new store's hours are not finalized, Flamez is anticipating it will be operating from 12 p.m. to 12 a.m.
"It's a pretty happening night life, there is a lot going on and it seems like the need for our products goes later than 9 o'clock," Flamez said.
The new location's hours will overlap with the hours of the original location. For this reason Flamez is looking forward to increasing employment opportunities in the community.
"I'm so excited," Josie Sinclair, a Flamez employee, said. "I think it is a great opportunity for expansion into the downtown area."
Both of the Vermillion locations are set to sell and stock similar products with the exception of specific specialty items.
The opening day for the new store has yet to be announced but more information can be accessed through the Flamez official snapchat, @FlamezVerm.