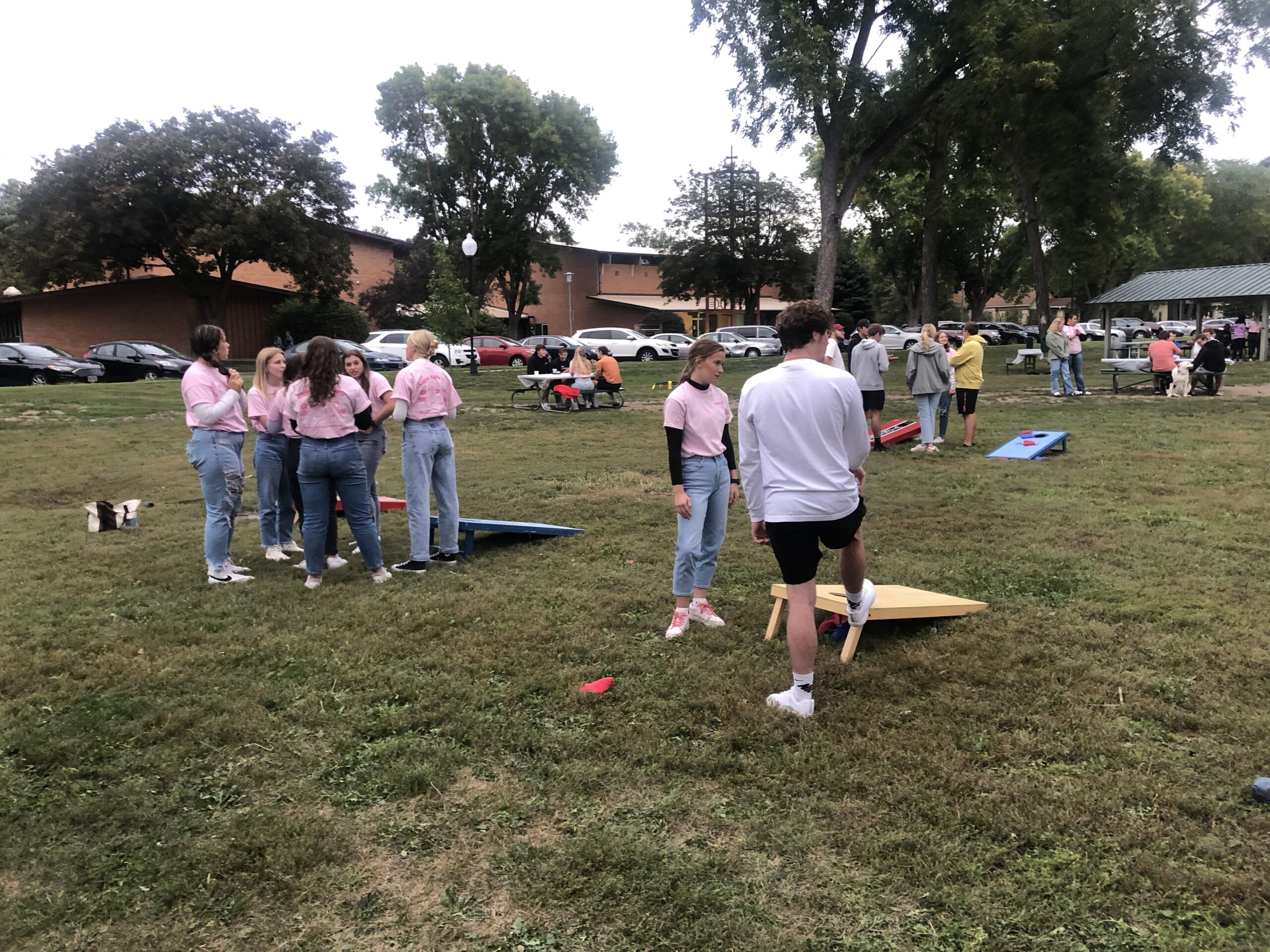 2 mins read
USD Sororities Host Their First Philanthropy Events of the Year
In the third week of September, USD's Greek life chapters of Alpha Xi Delta, Pi Beta Phi and Kappa Alpha Theta put on their first philanthropy events of the year. On Sept. 21 Alpha Xi Delta hosted a snowcone sale outside of the MUC and Pi Beta Phi held a dessert bar event, Pi Phi Sugar High, in Prentis Park. Then in the same park, on Sept. 22, Kappa Alpha Theta hosted a cookout event.
Alpha Xi Delta's snow cone event was focused on raising money for the sorority's philanthropy initiative and the chosen local organization, The Foster Network. Cortney Spreacter, the Vice President of Philanthropy for Alpha Xi Delta said they also periodically volunteer with The Foster Network. While this is the first philanthropic event of the academic year for the Alpha Xi Delta, they have more in the works. In October they will be hosting a chili feed and in November they plan to organize, with the help of the Vermillion community, a toy drive for foster children.
Pi Beta Phi's dessert and ice-cream bar in Prentis Park raised money for their Read Lead Achieve initiative, said Siri Kranz, their Vice President of community relations. They had music and a variety of sweets for students to enjoy. Throughout the year they also have a Pi Phi Bowtie fundraising event as well as a haunted house planned with Lambda Chi Alpha.
Kappa Alpha Theta's event, Cookout for CASA raised funds for Court Appointed Special Advocates specifically for children in the foster-care system. They fed students hotdogs, chips and other traditional cookout foods as well as providing yard games like corn-hole.
"Just come to the events when you see them advertised," said Emily Varner Kappa Alpha Theta, Philanthropy director. "Because all the proceeds go to really great causes and they're usually a really great time to hangout with friends."