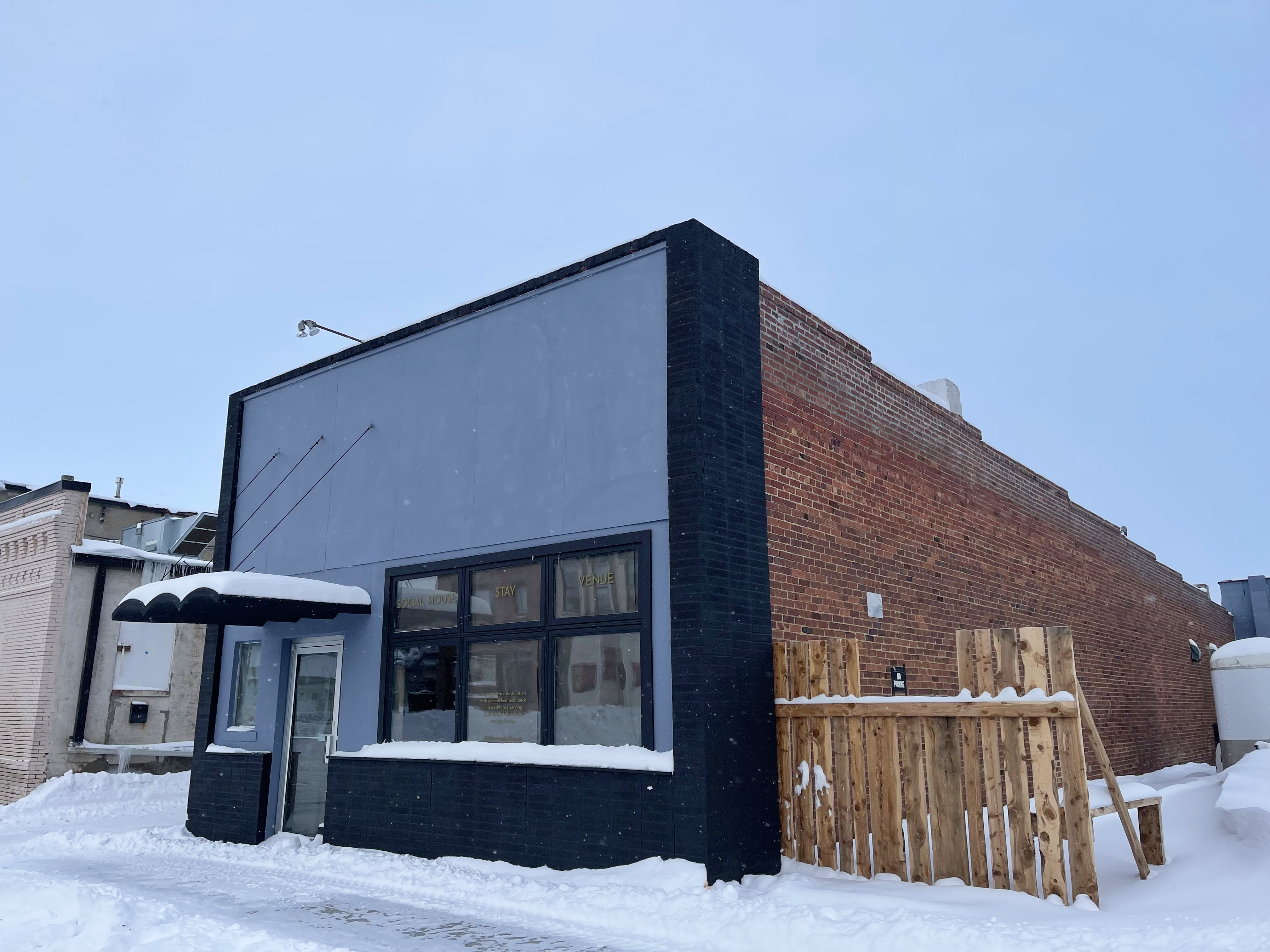 2 mins read
Bringing New Energy to Vermillion with The W
As the small town of Vermillion continues to grow, Hailie Warren, the creative director at USD, is adding her name to the list of business owners, alongside her husband, Dante, and her daughter, Winter.
The W, a social house, stay and event venue is coming soon to Vermillion. This will be a place where guests can study, work or celebrate and gather. There will be a menu with food and drinks, places to do homework and a place to stay if desired.
Warren said this idea started out as a dream, but it quickly turned into a passion project she couldn't let go of.
"It wasn't until Dante and I saw 14 Market, our sweet little building downtown for the first time, that we realized this could actually really be something special," Warren said. "A business we could build together for our community and for our daughter."
Warren was a part of the launch of the Cultural Wellness Coalition, a student organization at USD that builds bridges throughout the community and brings awareness to groups and individuals that are underrepresented in the area. Warren has found a family in this group where they support, celebrate and lean on each other. This is what sparked her passion for creating a space intended for those purposes.
Many of Warren's past experiences gave her the inspiration to create her business. Her hope is to bring inspiring urban energy to downtown Vermillion.
"What our guests at The W can expect is a place that embodies the energy we've experienced from our time in Chicago and my days spent on Bergen Street," Warren said.  
The Warrens want to create a space that is always filled with people, energy and experiences. They want people to feel at home and welcomed in their space. Warren is excited to express herself and her family's vision creatively in a variety of ways through The W.
The quote found on their future storefront window says, "We are an experience destination with unmatched ambiance and aesthetics serving you delightfully urban energy, hunny."
While they haven't released an official opening date, the doors of The W will open when nicer weather starts to make its way into Vermillion. The W can be found on socials @thewsocialhouse.