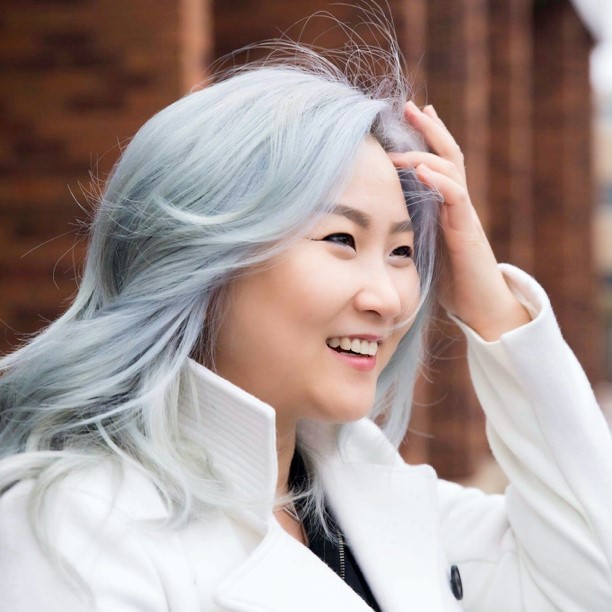 3 mins read
Award Winning Professor Back in Fine Arts Department
Young Ae Kim has returned to USD as professor in the graphic design program after teaching at SDSU for five years.
In the beginning of Kim's career, she wanted to be a doctor. However, she changed her major after realizing that she wanted to do something she enjoyed. In 2000, she graduated from Sookmyung Women's University in Seoul, South Korea and graduated with a bachelor's degree in fine arts with a specialization in industrial design.
During this time she worked for big companies, including Samsung and LG. She worked for these companies designing technology. She was successful in this field and was promoted quickly, but she found her passion in the arts, specifically in graphic design.
"I had a taste of how my design can influence people in [the] general public wise, but I also wanted to influence youngsters like somebody who's just about to learn something new that doesn't know anything about. And I found that more meaningful than creating lots of those design products," Kim said.
Kim said she has always wanted to teach students at a college level, so she made the decision to go to the United States to attend the Savannah College of Art and Design in Savannah Georgia. There, she graduated with a masters of fine arts.
Then she came to USD where she got her PhD in human psychology. She was a professor at USD for nine years before moving to SDSU.
"I grew up in a metropolitan city with over 10 million people… But when I came back to USD in 2008, it was very strange. Not only was the whole town like a little dot, but the people were extremely friendly… That's why I decided to move to South Dakota from the get go," Kim said.
During this time, she has won many awards. The most recent award she has received was in 2021 in the middle of the pandemic. She collaborated with researchers from California, Texas and New York. They created a method that creates more creative experiences. They pulled COVID-19 data sets and analyzed participants' emotional values for virtual reality experiences. They were awarded the Extended Reality (XR) as an honorable mention award.
Kim's favorite award was a phone design for Samsung. There, she created a camera design for people who are blind. Kim did extensive research and gave her phone design to blind children and followed them. She followed how they engaged with their environment. She wanted to emphasize the different senses in her design. She was awarded first place for her design.
One of the challenges Kim has faced and will continue to face is the constant change within graphic design.
"Graphic design is the area that changes all the time. So even the jobs it is today are not the same in five years, and there are always new positions that require completely new knowledge in that field," Kim said.
Despite these challenges, she said wants to continue to help and support students, through their passions, if it is through graphic design or another course at the university.